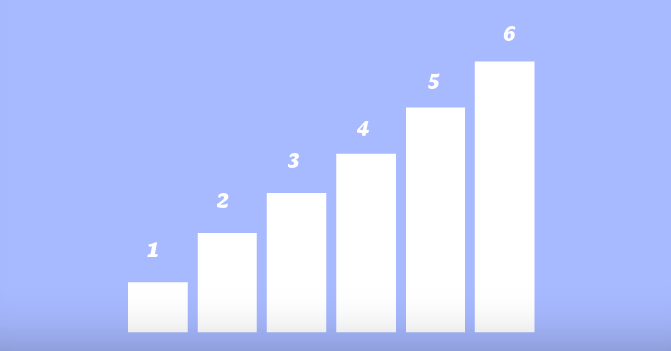 6 Simple Steps to a Cool Animated Presentation
Guest Post by​ Greg Dorban,​ Head of Inbound Marketing -​ Ledger Bennett plc.
With content being touted once again as king, the need to create engaging, dynamic content in a digital environment is greater than ever. And let's be honest, most of the content you come across is of poor quality, doesn't meet your needs and doesn't engage you. You need to make sure that whatever content you produce does overcome the content challenge.
PowToon is a perfect tool to help re-purpose presentations and create effective storytelling videos. As a marketing agency, this is a process we do every day. So, here as six steps to help you deliver the messages you want to your customers, in a way to get the results you want.
Step 1: Script
Put a visually communicate this. How will you images help tell your story. There are some common questions you should consider; Do you need any new illustrations? What already exist in Powtoon? Do you have any brand or style guidelines to stick to?
Once you know the answer to these you can plan exactly what you wish to appear in timing with the script.
Step 3: Voiceover Guide/Background Music
You need to either choose a background track for your music or record a voiceover guide. This means that you need an mp3 file of the text files of the script read out as they will appear in the PowToon. For use as a guide to timing, record the voiceover yourself using audioboo.fm, or use an online text to voice software. You can always hire a professional voiceover artist later to give your Powtoon a professional finish.
Once you have your voiceover guide, all you need to do is upload it into PowToon and you will now be able to add the visuals to the sound.
Step 4: Divide the Slides
Now you can start creating slides according to the script. Each slide represents a scene and an idea as outlined in the script. Try to keep your slides short, this way you can put a lot of interesting visuals in your Powtoon.
If you have a voiceover, you can make some of the words come to life by making them appear in time on the screen. You don't need to have each word that appears in the script on the stage, but rather chose important words to emphasize certain points.
Step 5:​ Populate the Slides
Now add graphics, background, props, images and characters to your slides. It's important to convey the message together with the graphic images and as little text as possible, so the audience doesn't have to read text, instead just concentrating on the visual content.
Step 6: Timing
Now you have to time it all. This is the last step and is actually one that can have a significant effect on the "professional" look and feel of your final result.
The PowToon timeline is designed to allow you to easily adjust the appearance and timing of all the elements on the screen. Listen to the voiceover running in the background and make sure that all the visual elements reflect what you hear. The more accurate you get this, the better the final result.
The following two tabs change content below.
PowToon's Social Media/Online Marketing Manager extraordinaire who loves to provide the PowToon Community with amazing, fun, engaging, and informative content!
Latest posts by Jordana Pepper (see all)