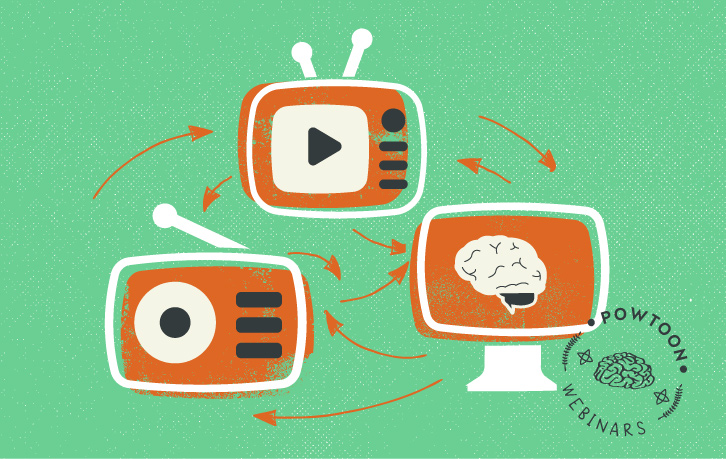 This really happened to me last week (and I need your help anyway)
<< Please take 10 seconds to help us with this one question.>>
Hi Ilya here – PowToon's Chief Executive Unicorn,
I know I haven't written a lot lately but this happened last week and was so funny and strange that I want to share it with you…
Last Tuesday we sent out a mail inviting PowToon fans to a webinar called: "The Secret to Telling Stories that Sell!"​ The following morning I arrive at the office and Daniel, our Customer Awesomeness Director, blocks my path as I walk in.​ He doesn't say anything but just stands there with an expression that I can't really place. I can only describe it as a mixture of satisfaction and horror:
"Do you know how many registrations we've had for the webinar?" he asks.
"No, like 60?" I reply.
He just stares at me…
After about 30 seconds he says "Over 1,700 and we're getting more by the hour."
"Whhhhhaaattt???? No, you mean 170 right?"
"Nope – 1,700!"
You know that scene in the movies where the camera spins around the main character and comes to rest an inch away from his face revealing a solitary drop of sweat running down his forehead? That was me!​ My first thought was "there's no way we can host that many people, our webinar software will collapse! This is going to be a disaster, people are going to hate us!" We'd had huge problems with our old webinar software and were transitioning to a brand new platform.​ Daniel must have seen my mild state of panic and reassured me by pointing out that we'd be "ok". I wasn't convinced and stumbled into the office…
By Thursday we had 2,577 registrations (in contrast to the hundreds we normally get) and my mild state of panic had escalated into a full blown state of hysteria! Meanwhile Ari, our Marketing Awesomeness, who was hosting the webinar, was as cool as a cucumber – and I couldn't understand why.
Then I realized, worse still, I'd been so focused on whether the platform would hold up, that I'd completely missed the most important thing: "Would participants actually like the content of the webinar?" It's one thing to go see a movie, it's something completely different to actually like it.
That evening I was under strict orders from my wife to put the kids to bed – so I had to sneak out for just a few minutes to check whether my worst fears about everything crashing had come true….
I turned on the screen just as Ari was playing a video extract from "The Matrix" to illustrate one of his points. It was sheer genius! It was like a cross between being in a movie theatre, a live radio show and a webinar – I stayed glued to the screen for over an hour. And judging by the comments that were rolling in from all over the world the audience loved it as much as I did:
Brock – "Next Level of Creative Presentations !!!"
Kim – "This was great! I have a business account and my peers at work think I'm a creative genius. The story telling info is invaluable."
Jim: "Thank you for insightfully illustrating how I can engage in awsometimeness :)"
It seems, we inadvertently stumbled across a brand new format that is massively helpful to our tribe: The "WEBOMOVINAR".
We're so excited that we want YOU to be part of this new experience. And in true PowToon fashion we don't want to dictate the content of the webinars we hold. Instead we're asking you to tell us what you want to know and we'll structure our content around that.
PLEASE TAKE 10 SECONDS TO LET ME KNOW IN THE POLL BELOW WHICH CONTENT WE SHOULD CONCENTRATE ON.
By the way, can you recall the last time you had a "sweat dropping from your forehead" moment? I'd love to hear about it in the comments.
Thank you so much for your help.
Best
Ilya – CHIEF RENEGADE SCIENTIST & EXECUTIVE UNICORN
P.S. Please let me know if you can you recall the last time you had a "sweat dropping from your forehead" moment in the comments below.
Create your free online surveys with SurveyMonkey , the world's leading questionnaire tool.
The following two tabs change content below.
Ilya Spitalnik
PowToon's Chief Renegade Scientist
Latest posts by Ilya Spitalnik (see all)