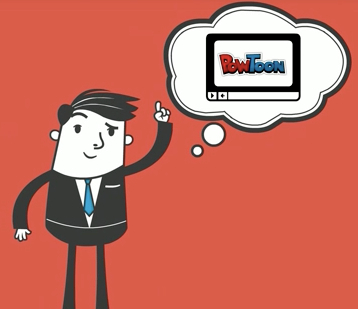 How To Hack It! Embedding Video Into PowToon
PowToon is thrilled to announce a new series brought to you by our friends at Video Hacker! We hope you enjoy their first video on how to embed video into your PowToon (a very hot topic!)
Video Hacker specializes in affordable explainer videos, typically a minute long, that help sell a product or service. They also produce branded entertainment and advertising for online distribution, including web series, Kickstarter videos,​ and apps that use video in any way, shape, or form. Their doors are open to companies from all over the world, so please visit their website and contact them in your own language!
Click Here to learn more about Video Hacker!
Now that you know how to embed video into your PowToon we know you are going to want to create one as soon as possible! Don't have an account? The following two tabs change content below.
PowToon's Social Media/Online Marketing Manager extraordinaire who loves to provide the PowToon Community with amazing, fun, engaging, and informative content!
Latest posts by Jordana Pepper (see all)