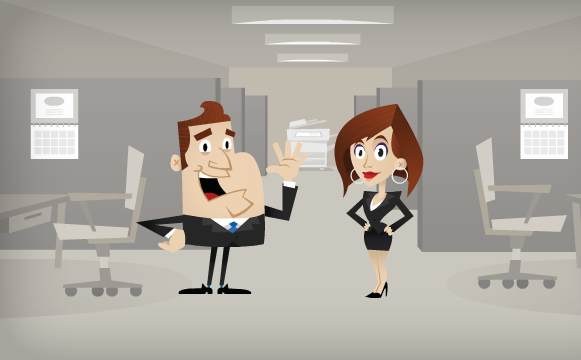 The Next Generation of Presentation Software
Introducing PowToon Slides
There was a time, not so very long ago, that presentation softwares like Prezi presentations, Keynote, Google Docs Presentations, Zoho Show, Slidrocket, and so on, were considered the "next generation" of presentation software. They solved certain problems that plagued PowerPoint users, but still something was missing, and a whole new set of problems arose. I'm here to tell you that while those softwares helped to innovate the field of presentation creation, a new generation, unlike anything you have ever seen, is about to be born that, we hope, will completely revolutionize the field. Very soon we will be launching project "PowToon Slides", and when this happens you will never view presentation creation in the same way.
(Note: We know the video says "coming January", but we gave the PowToon Scientists a bit more time to really perfect the product! We hope to have it released very soon! )
The Need
It all started when our Chief Unicorn, Ilya, wanted to create a presentation. He searched and searched for a good software to use, but was bitterly disappointed that he could find nothing that fit his needs. Either there weren't enough templates to chose from, the slide designs were not stunning enough, the platform was too complicated to use, and more. Problem after problem arose for him every step of the way, and no matter what he did, he just didn't feel like his presentations were as awesome as they needed to be. From this deep seeded frustration, the idea for "PowToon Slides" was born, for the purpose of solving most, or all, of the problems and obstacles that prevent so many presenters from achieving pride worthy results.
Why PowToon Slides?
I think the more appropriate question here is, "why NOT PowToon Slides"? We can't think of any reason you would want to use any other presentation software once this product launches, and here is why:
Infographics
Infographics are taking the presentation world by storm. It is a visually appealing and creative way to represent large amounts of data both quickly and clearly. With PowToon slides you will have the power of infographics at your fingertips, and for big businesses and corporations, especially, this is a key way to effectively present big pieces of information, data, or knowledge.
Animation​
PowToon has built quite a repertoire on innovating presentations and movies through the use of animation, which, of course, we will incorporate into project "PowToon Slides". You will have the option of using animation when appropriate, on top of having access to things like animated graphs, industry specific icons, animated infographics, and more. Animation has innovated the way people give presentations, and there is no better way to captivate an audience, and keep them engaged from beginning to end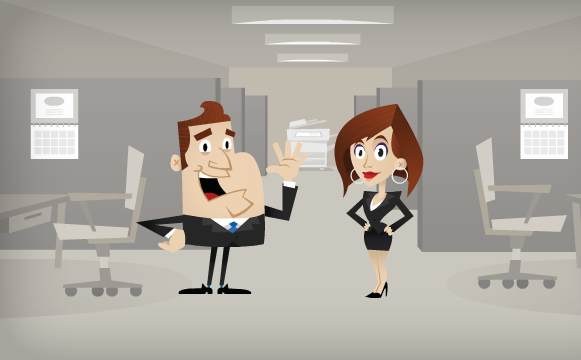 Template Variety
One of the more frustrating issues people have with creating presentations is the lack of variety in terms of template designs. With "PowToon Slides" we are hoping to overcome that issue with a wider variety of designs that will cover the wants and needs of anyone creating a presentation. No matter what field you are in, and no matter why you need to create a presentation, we should have a template just for you!
Design
PowToon has a team of designers with more talent than we know what to do with! ​ They are working tirelessly to bring slide and template designs to project "PowToon Slides" that will blow your mind. I'm not kidding! I've seen some samples and they are out of this world outstanding. PowToon is about to give you a product that will make each and every one of your presentations to look professionally made. Here's a sneak peak at one of our "basic" designs!
PowToon users, fans, and friends, this isn't just going to be huge…This is going to be revolutionary! Share this with EVERYONE you know: your friends, family, co workers, bosses, next door neighbors, and anyone else you can think of, because we don't want anyone to miss out on what we are sure will change the world for presenters far and wide.
The following two tabs change content below.
PowToon's Social Media/Online Marketing Manager extraordinaire who loves to provide the PowToon Community with amazing, fun, engaging, and informative content!
Latest posts by Jordana Pepper (see all)