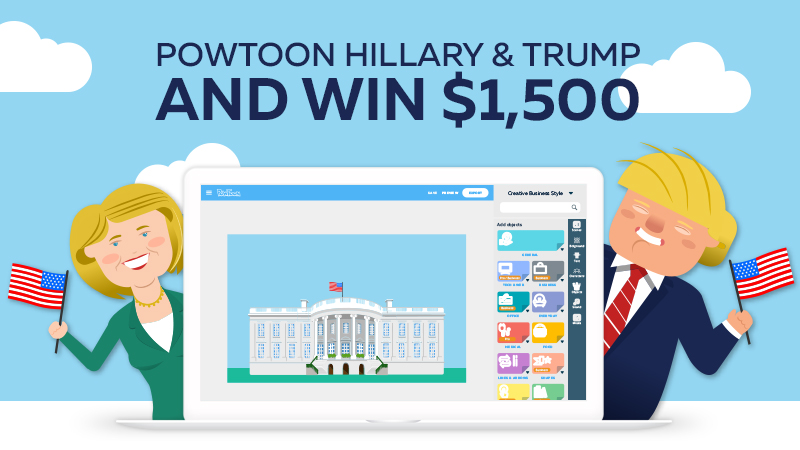 You, Trump, Clinton, PowToon and $1,500
Who Loves the Elections?
Ok, wait, don't answer that.
And don't worry either! Because the elections have just become… AWESOME.
We created a bevy of beltway big-wigs and brew-ha-ha for you to create the most awesome, most entertaining, most shared election themed Powtoon ever! And it can win you $1,500.
Here's How it Works*
Step 1 – Click
Click this link to open the PowToon editor with full access to our U.S. Elections style. You can choose from all the most essential figures from the U.S. Presidential election, with props and backgrounds specially designed for this contest!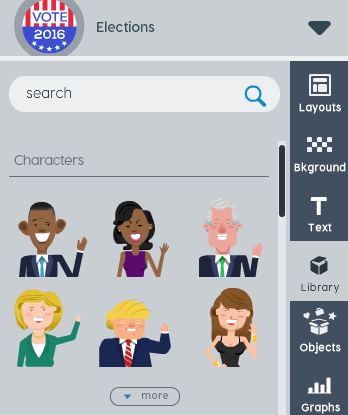 Step 2 – Create
Create your amazing elections Powtoon. You have a unique perspective – no one sees it quite like you do. Bring that perspective to your Powtoon. Give us your best take: be it funny, controversial, serious or surreal!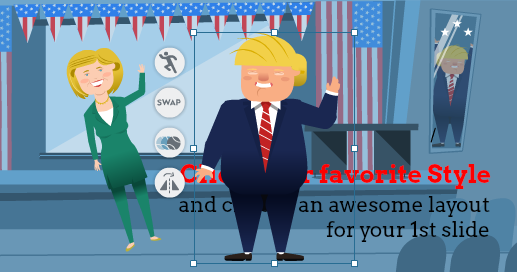 Step 3 – Post
After you've created an awesome U.S. elections Powtoon, upload it to the PowToon Facebook wall. Be sure you upload it before November 2, 2016!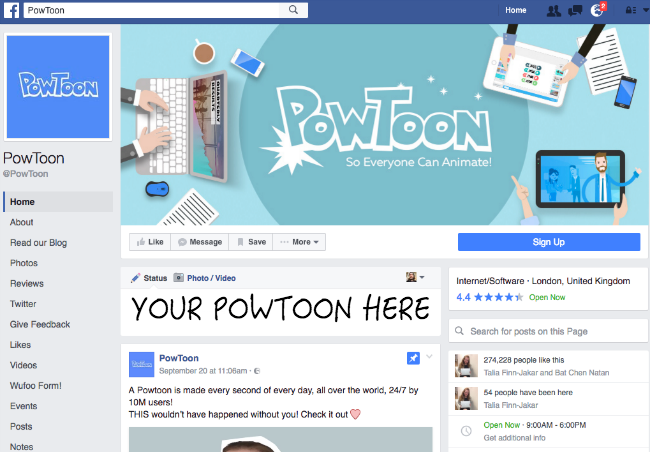 Step 4 – Share
Share, share and share again.
Share your post with your network, and encourage them to share it too. The Powtoon that has the most authentic Facebook shares by November 2 will WIN $1,500!
This Is Going to Be "Yuuuuge!"
You can check back with our blog as the contest continues. In the meantime, unleash your creativity and post your Powtoon to our wall. You'll build the wall, and PowToon will pay for it!
*Entries will be reviewed by our social team to determine the validity of shares and other fair-play issues. All submissions are subject to review and disqualification at our discretion.
The following two tabs change content below.
Nick Liebman
Nick is Powtoon's Head of Content Marketing. His last blog was voted one of the top 8 CRO blogs on the internet, tackling the latest in customer experience and online business. Nick honed his skills in the unlikely world of music and non-profit work. He holds a B.A. in Music from Grinnell College and an M.M. in Music Composition from Butler University, and has performed his and others' music all over the world.
Latest posts by Nick Liebman (see all)