Stop Press: PowToon Scientists develop groundbreaking antidote…
PowToon's renegade Scientist have made a gigantic leap forward in their fight against the PRESENTATA BORINGUS SYNDROME (more commonly known as the BORING PRESENTATION EPIDEMIC) that has besieged the world in the last decade.
The renegade scientists assembled in January 2012 to enter into an intense period of research and development in the hope of finding an antidote to the raging epidemic.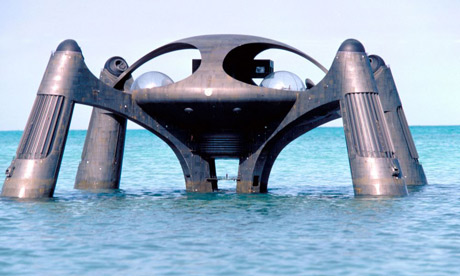 Speaking in an exclusive interview from PowToon's secret laboratory, Dr De-Vinci, PowToon's Chief Sushi Taster said: "There are "powers"​ who don't want the antidote to reach the people, but we could no longer stand by and watch the world be overrun with sub-standard presentations and makeshift screen-cast demo clips. We had to take action."
The scientists unveiled​ two groundbreaking new antidotes to the boring presentation epidemic:​ COMPOUND "Y" and COMPOUND "ME"
"We have created two extremely potent compounds which contain substances that will grab prospects by the eyeballs and glue them to their seats in anticipation of the presentation's message.
COMPOUND "Y" – working title "LABEL​ STYLE" allows Powtoonists to create colorful, visually engaging animated Powtoons with the simplicity of drag-and-drop…
COMPOUND "ME" – working title "Marker Style" actually draws the character onto a white or blackboard background using a ​ hand that holds a marker or chalk.
PowToon's Scientists are hopeful that these new PowToon Styles,
in​ addition​ to their​ existing​ Picto Style, will act as important weapons in the fight against the global epidemic that has reached every corner of the presentation universe.
In case you have not registered for the global antidote program, please don't delay: The following two tabs change content below.
PowToon's Social Media/Online Marketing Manager extraordinaire who loves to provide the PowToon Community with amazing, fun, engaging, and informative content!
Latest posts by Jordana Pepper (see all)