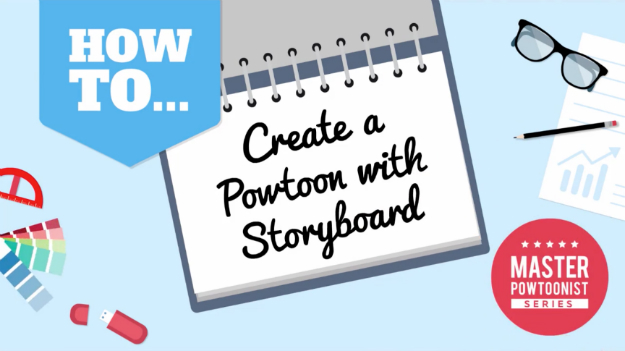 The Secret to an Awesome Powtoon: Starting with Storyboard
The Biggest Question
One of the biggest questions PowToon users ask is how to make the perfect Powtoon? We always recommend the same thing: Start with the end in mind. To make this process even easier and more intuitive, we dug deep into the research of how the best films and videos are made.
Work Like the Pros
From short ads to feature-length motion pictures, the work of planning the whole project begins with crafting a storyboard. A storyboard lays out each scene visually, so the director can get a bird's-eye view of the entire production.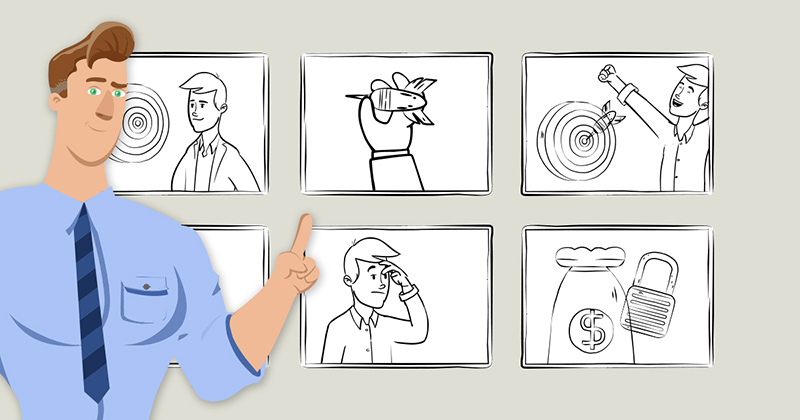 Storyboard: Powerful. Beautiful. Simple.
The PowToon tribe deserves the best, so we adapted this tried and true method and created Storyboard. It's an intuitive way to structure your Powtoon before getting into the weeds of editing.
Powerful
We've made Storyboard powerful by including structures to fit any use case. Each slide in the structure is designed to deliver the story element your audience craves at the exact right time.
Beautiful
Our professional design team has worked for hours over sleepless nights to provide a full library of scenes. Our library intuitively serves up the scenes that fit your structure best, which means you can just focus on the look and feel your audience demands.
Simple
We've made the process simple. Simply choose a look for your Powtoon. Select the structure that fits your needs and fill in the slides. In just a few clicks, you'll have a compelling, professionally designed Powtoon. Add your custom text in the editor and you're ready for awesomeness.
How Will YOU Use Storyboard in Your Next Powtoon?
Be sure to leave a comment below!
The following two tabs change content below.
Nick Liebman
Nick is Powtoon's Head of Content Marketing. His last blog was voted one of the top 8 CRO blogs on the internet, tackling the latest in customer experience and online business. Nick honed his skills in the unlikely world of music and non-profit work. He holds a B.A. in Music from Grinnell College and an M.M. in Music Composition from Butler University, and has performed his and others' music all over the world.
Latest posts by Nick Liebman (see all)