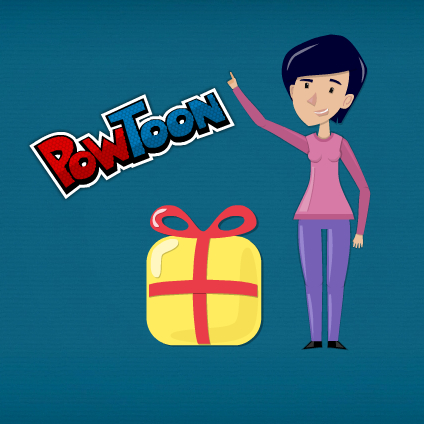 Teacher's Gift
PowToon Slides For Educators
With the launch of our new product, PowToon Slides, rapidly approaching, we wanted to do something wonderful for our teacher users! We want to continue our great relationship with the educators who use PowToon to engage and captivate their students, and to do this we have decided to give you a BIG gift! Teachers will get PowToon Slides for EDU completely free.
Here is how you can get PowToon Slides for free:
Option 1: Click Here to get a PowToon Edu account.  You will receive Slides for EDU automatically at the pre-release.
Option 2. Signup below to be notified when it's available. You will be invited to get it for free (You will need Free or EDU PowToon account).
Please Share our link on Twitter, Facebook or email so you and your friends will receive a special Edu version of PowToon Slides for FREE!!!!   Simply Tweet the post by Clicking Here, sign up below to be notified when slides is out OR Click Here to get a PowToon Edu account, and Slides will be yours for no cost!
To sign up for PowToon Edu Click Here!!
The following two tabs change content below.
PowToon's Social Media/Online Marketing Manager extraordinaire who loves to provide the PowToon Community with amazing, fun, engaging, and informative content!
Latest posts by Jordana Pepper (see all)