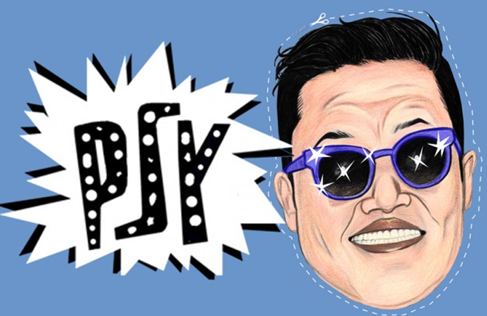 Viral Videos. Its Just Like Russian Roulette
Guest Post by?Jane Smorodnikova at?Likehack.com
The viral video – it's like the chase. It is a chase for views, likes and shares. Whoever ?is able to attract the most attention wins. Companies invest a considerable amount of money on production and promotion. They hire actors, sexy models, use funny cats, expensive cars, planes and other methods to attract attention. But often money doesn?t matter. People do not find anything interesting in it and they do not share it with each other.
Big companies, big money
Runa Capital, the Russian Venture Fund, took off a viral video with clearly sexual overtones. The company invested a considerable amount of money in the production and promotion of the video. They expected it to result in a positive surge in the popularity of its brand. The Russians thought it was funny, but the English audience was absolutely not happy. The reason was that the creators of the video did not appreciate the interests and needs of the target audience. ?The message of the video was not understood and it resulted in a tarnished reputation for the company.
The video for the Nissan campaign looked big and expensive. However, it was overly promotional. This immediately caused a loss of interest. Another problem was that it was too long. In the video, nothing happens on the screen for a long time. The user gets bored while watching the video which results in failure.
Evian wasn?t successful either. Yes, everyone loves babies. They are cute and funny. At least, the Evian marketers thought ?that way. However, the animation was awful and the video was like a commercial advertisement. What are you selling, water or diapers? It is not ?very clear. It resulted in a complete failure in many people?s view.
Viral videos without big costs
There are times when you cannot take risks, can?t spend ?much money, and use the simple methods of creating of viral videos. This is a great opportunity for startups and small companies.
An excellent example is the Serena Software video. They had a camera, office staff and a good idea which was increasing profits. This is a great case when the video is of interest to users, but it performs the function of advertising. You will immediately understand what the company does, even if you've never heard of it.
Another example is the guys from LikeHack. They even decided not to use a video camera or actors to promote their app that filters social media from clutter. They only used Powtoon to create small video clip. It was light and spicy with a little humor, talking about how information diet can improve sex life. This is ?a good example of a cheap way to promote your company.
The VeriSign viral video is just like a spaceship! The old man and his shopping cart are so cute. It's really easy to cry with laughter. The video has collected more than a million views on YouTube and has really had a viral effect. These videos should show student marketers how to a healthy profit.
Viral Video, Why?
The viral video is like Russian roulette. You can spend a lot of money, but not get successful results. Or you can use a camera, a couple of your crazy friends and colleagues and get a good result. The budget is often not a factor. In any case, the company will take the risk and create the viral video. Why?
YouTube is a big piece of media cake. There is an average of 75 million people in the United States who watch online video every day. They are streaming about 40 billion videos every month. All of them can be your potential customers. It's worth the risk.
The following two tabs change content below.
PowToon's Social Media/Online Marketing Manager extraordinaire who loves to provide the PowToon Community with amazing, fun, engaging, and informative content!
Latest posts by Jordana Pepper (see all)