The Future of HR (Free Guide)

Thank you for downloading the guide!
We hope you'll enjoy it! Leave your comment below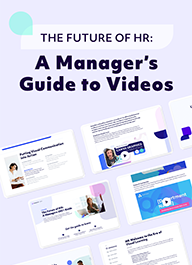 The Future of HR:
A Manager's 2021 Guide
As companies shift to hybrid work, HR strategy needs to shift to visual communication. That means, more videos. Learn how to harness videos across every stage of the employee experience.
GET THE GUIDE