The Future of Learning & Development (Free Guide)

Thank you for downloading the guide!
We hope you'll enjoy it! Leave your comment below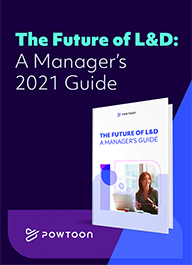 Video Learning:
5 Winning Practices for L&D Teams
As companies shift to hybrid work, L&D strategy needs to shift to visual communication. That means, more videos. Learn how to create personalized, video learning experiences that bridge employee skill gaps and bring measurable results to execs.
GET THE GUIDE