Video Selling Guide

Thank you for downloading the guide!
We hope you'll enjoy it! Leave your comment below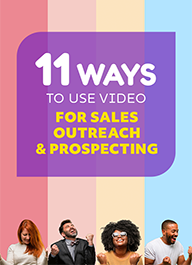 Video Selling in 2021:
11 Winning Practices for Sales Teams
Discover why video selling is the most powerful tool in your arsenal, what types of videos to use for a more personal touch, and when to use videos in your next sales email, meeting, or phone call.
GET THE GUIDE