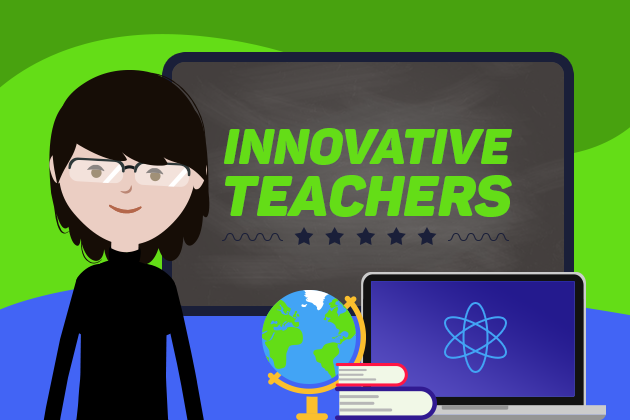 Innovative Teachers' Greatest Tool Is Powtoon — And Powtoon Loves Innovative Teachers!
Read Time:
4
minutes
Innovative teachers truly make the world go 'round. Not only do you go above and beyond for your students, but you inspire a new generation to take this world of ours and Make it Awesome!
(…if you're a teacher, stick around for the comments at the end! We need your help!!)
Innovative Teachers in the News
One of the most amazing things about working at Powtoon is getting to hear about the amazing and innovative teachers who are using Powtoon to inspire their students.
My Google Alerts light up all the time with awesome stories of teachers all over the world who are bringing innovation and educational technology to every corner of the EDU world.
Take innovative teachers like Gafieza Ismail in South Africa, covered recently by Huffington Post. She's been working as the senior education specialist in elearning for the South African West Coast education district. She's working to introduce technology into the classrooms in some of South Africa's poorest communities.
She does this because she's seen how well effective technology can engage young students: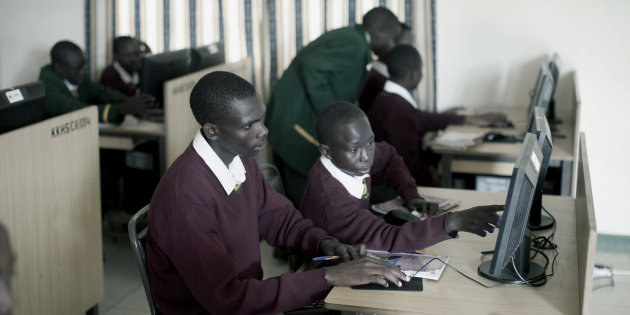 "Children today are quite stimulated and technology allows educators to access and enhance the learner's mental prowess by stimulating different learning styles," says Gafieza Ismail, senior education specialist in e-learning for the West Coast education district.
During her tenure as an English teacher at Spine Road high school, Ismail embraced the use of technology to engage her learners. She used… Powtoon, audio and video tools, YouTube and blogging platforms such as WordPress and Edublogs to further enhance the way she taught. "As an educator, I have always ensured that I am innovative in the classroom. I believe that lessons should be relevant and emulate the world in which learners live," said Ismail.
And the research backs up Gafieza's experience. The article notes a study performed by Bitter and Legacy, which shows that integrating technology into classrooms has amazingly positive effects:
Bitter and Legacy: The benefits of educational technology
Increased individual academic performance
Raised overall standard of education in the school
Higher reading comprehension scores
Better retention of information
Deeper engagement through visuals and animation
Here are those benefits again, in Powtoon form!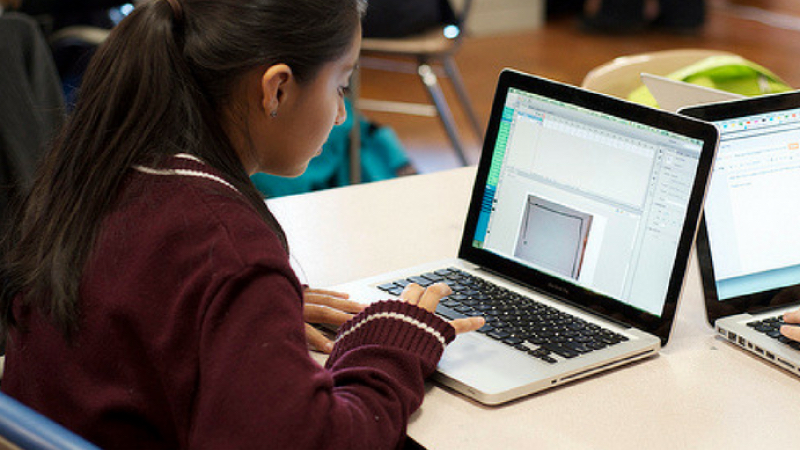 Shana White is the technology coordinator at Creekland Middle School. Shana's an adjunct teacher for the Georgia Virtual School… oh, and she's basically the definition of an innovative teacher.
In preparation for the new school year, she reflected on how technology in her classroom not only helps her students learn, but, in fact, empowers them to be more independent, and to take an active role in their education:
Creating their own videos is a great way to empower students. Allow the videos to be used to demonstrate their understanding of the content or to help teach fellow classmates. A great and easy-to-use video tool is Powtoon…
The International Society for Technology in Education's annual conference in San Antonio, Texas has become the highlight of the year for many tech-oriented teachers. With over 100,000 members, the ISTE draws educators from all kinds of schools, including private religious schools.
This year, Yavneh Academy, a private Jewish school in New Jersey, is bringing a delegation to present on some of the innovative programs they've built using diverse tools… including Powtoon!
Chani Lichtiger, director of educational technology, and Claire Hirschhorn, technology integrator, will be presenting a session which demonstrates how to motivate students to learn about digital citizenship by having them teach their younger peers. The students accomplished this goal by creating interactive presentations using a variety of apps and sites such as Powtoon, Google Slides and BrainPOP Make-a-Movie to instruct the younger students on safe and acceptable uses of the internet. They shared these presentations during a "Digital Citizenship Fair," during which the sixth graders taught third and fourth graders these important skills. This session is entitled "Using Project-Based Learning to Add Authenticity to a Digital Citizenship Curriculum."
What an awesome and innovative way to educate kids about responsible digital citizenship! Powtoon is proud to be a leading tool for innovative teachers who are pushing the boundaries of technology in the classroom!
Powtoon Loves EDU
Thanks for allowing us to crow a little about the impact teachers are making with Powtoon! If I could say a word directly to teachers: You are superstars!!! The creative ways you innovate in the classroom inspire us to build the best tools to help you.
And that's where we need your help!
Please take a few minutes to share your success stories and the challenges you've encountered bringing out your students' potential with the use of technology in the comments below…
Our mission is to make the tools available to foster and expand creativity to every teacher and student in the world. Please join this mission by helping us understand what stands in the way of making Powtoon more widely available. What can we do so the barriers to adopting Powtoon disappear, and so every student has the technology they need to be tomorrow's next innovator?
I'm looking forward to hearing your ideas so we can take Powtoon to the next level for you and your students!
Bring Innovation to Your Classroom!
There's nothing like having the right tool for the job. That's why we created Powtoon Classroom accounts, specifically designed for teachers. Sign up and harness your students' full potential today!
The following two tabs change content below.
Nick Liebman
Nick is Powtoon's Head Creator for Video & Learning. He joined Powtoon as head copywriter in 2016, after his previous blog was voted one of the top 8 CRO blogs on the internet by Digital Marketer. He continues to churn out awesomeness for all Powtoon users via blog posts, tutorials, webinars, videos, and more. Before working in technology full-time, Nick honed his skills in the unlikely world of music and non-profit work. He holds a B.A. in Music from Grinnell College and an M.M. in Music Composition from Butler University, and has performed his and others' music all over the world.
Latest posts by Nick Liebman (see all)