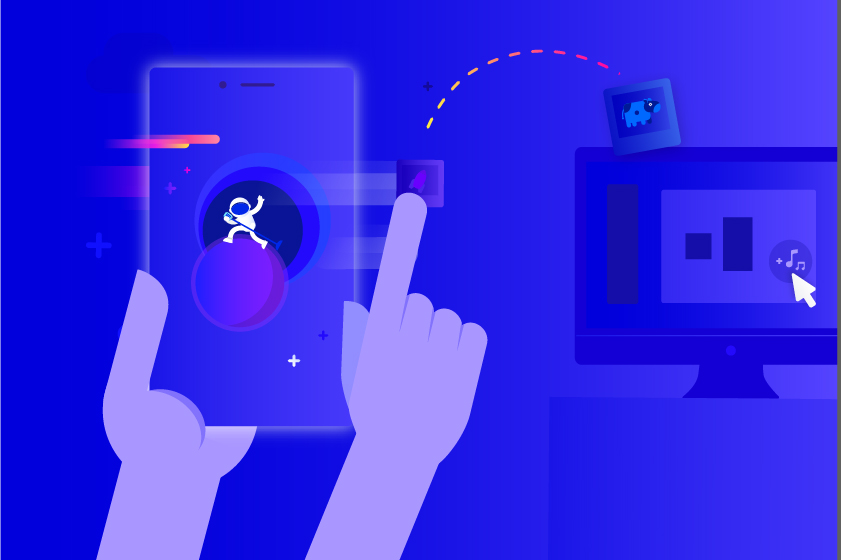 3 Easy Kinds of Marketing Videos to Drive Brand Obsession
Read Time:
6
minutes
Want a quick way to create 3 new kinds of marketing videos that will drive brand obsession? (hint: You don't have to hire a camera crew to follow you around to do it!)
Whether you work for a marketing agency, a marketing team in-house for a company, or as a freelance marketer, you face the same pressures: More content, faster! And increasingly, that content MUST be video content.
The good news? The technology now exists for you to bring an entire video production team with you everywhere you go. In fact, you're already doing it. It's your smartphone!
And combined with the power of Powtoon's new companion app, Powtoon Connect (available now for iOS and Android!), your phone is an extension of your Powtoon Studio.
Here are 3 easy formulas for churning out awesome content with no extra equipment or expense.
Marketing Video #1: Event Roundup Videos
Live events are golden content opportunities. The very lowest hanging fruit is the event roundup video. There are just a few simple steps to follow (and you're probably already doing most of them anyway!)
Step 1: Document in images & video
The first thing you want to do is document the day. If you're working in marketing, you're probably already doing this for social media. Here is a short checklist of all the things you will want to document in images and short video clips:
Your team at the entrance of the event
Shots of event/conference branding
Shots of your booth
Selfies with important people in your industry
Video of the food and drink spreads
Short clips from panel discussions
Images and video of the crowd at important sessions
Shots of the cocktail parties, networking events and other informal moments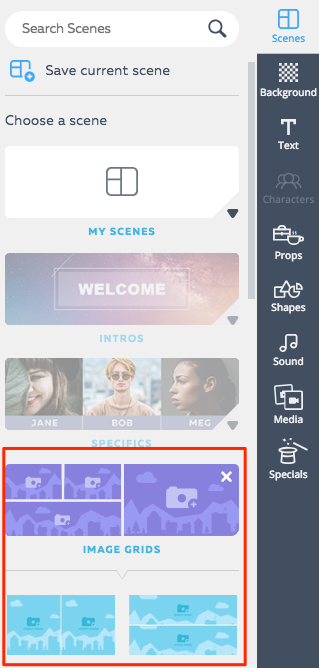 Step 2: Upload your media
If you have already downloaded the Powtoon Connect app for iOS or Android, your next step will be to launch the app:
Select "Upload Media," which will bring up your camera roll.
Choose "Select" and tap all the images and videos you want to include in your event roundup video.
Step 3: Go to your desktop & create your Powtoon
Once you upload your media from your Powtoon Connect app, your images and videos will immediately appear in your Powtoon Library.
Use the Image Grids in your scenes menu to collage your still images.
Add any video clips to their own slides.
Add swoops, swooshes, and any text you want to include.
Choose your audio track.
Add a CTA (like "Subscribe to our channel," "Sign up for the next event," "Visit our Facebook page for more," etc. More tips on CTAs later!)
Marketing Video #2: Mini On-The-Go Interviews
This happens to me all the time: I meet someone new, and they do something so interesting, I can't stop asking them about it. "Wait, your company has an app that will tell you the calories in your meal by taking a picture of it?! How does that work?"
Their answers are always great, authentic, and usually, my interviewees have their own elevator pitch down pretty well, which means their answers are usually short and sweet.
This is a golden opportunity to pull out your smartphone and capture a mini on-the-go interview. Here's how it works:
Step 1: Record your interview
This is an intimidating moment, but treating it casually will help put everyone at ease. I recommend beginning in a selfie pose, that shows you and your interviewee together. Introduce your video with something like this:
"Hey, it's [YOUR NAME] from [YOUR COMPANY], and I'm here with [INTERVIEWEE], and we're talking about [TOPIC]."
Follow that up with a short, open-ended question. Like this:
"What is [INTERVIEWEE's BRAND/PROD/SERVICE], and who uses it?"
If you're interviewing a thought leader, try questions like this:
"Tell me, how did you get started with [TOPIC]?"
"What's the latest development that everyone needs to know about [TOPIC]?"
"You're an expert in this field, what are your big predictions for the year ahead?"
And always remember to sign off. Get back in the shot, thank your interviewee and thank your audience, then tell them what to do! Give a clear CTA (I told you I was coming back to this!) Try things like this:
Subscribe to our channel for more interviews!
Like our Facebook page
Sign up on our website
Contact our sales team
Request a demo
Comment below!
One last reminder: Keep this video under 90 seconds. The idea is to create short, engaging content on-the-go, not to create a huge pile of editing work.
Step 2: Upload your media
Launch your Powtoon Connect app, select Upload Media, and choose the video interview you just recorded.
Step 3: Go to your desktop and create your Powtoon
Once you upload your video, it will appear in your My Media folder in the Powtoon Studio. Before you add your video, create an intro slide and an outro slide. Employ your brand colors, include a character in that first slide to grab attention. Include any series-specific branding you come up with for your interview series.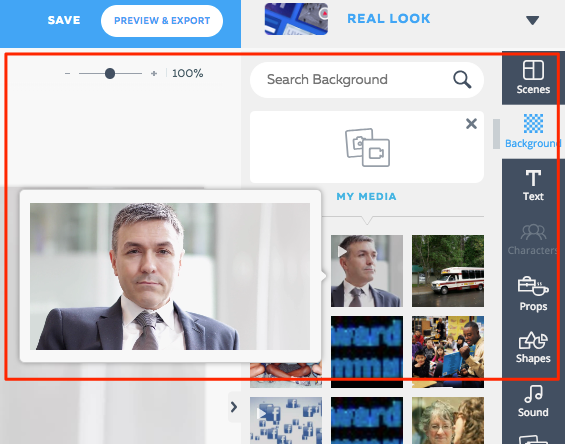 On a blank slide, select the Background menu, then select your video file. If the clip is longer than the slide you're adding it to, Powtoon will automatically create additional slides for the rest of the video.
Choose a soundtrack, and remember to adjust the volume relative to the background audio in your video clips so everyone can be heard.
*Pro tip: consider using the designed text options to add subtitles to your video!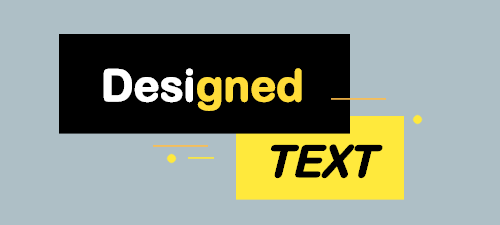 Marketing Video #3: Mobile Screencast
With the explosion of Instagram Stories, the vertical video is finally taking its rightful place as the king of video viewed on a smartphone. And as more and more brands get engaged with Instagram, they're looking for vertical video content to share with their networks. This builds engagement with their followers AND builds awareness of their brand.
Here's an easy way to create a vertical mobile screencast, with a touch of awesomeness from Powtoon.
Step 1: Record your screencast
There are tons of free and paid mobile apps out there that allow you to record a screencast. Find the app that's right for you. It should be one that you can access easily, you will need it to send the recorded files to your camera roll, and it should be well reviewed!
When you have your screen capture app selected, record your screencast. It could be something as simple as showing customers how to launch and use your app. You could focus on one particular feature or function. You could even use your phone as a palate to film something creative, say a text conversation between two potential customers raving about your product.
Step 2: Upload your media
Just like our last two examples, this step is super simple. Launch the Powtoon Connect app, select "Upload Media," and select the video file you want to add to Powtoon.
Step 3: Go to your desktop and create your Powtoon
For this video, you will want to be sure you select a vertical aspect ratio in the Powtoon studio. Go to backgrounds, and select your screencast to upload as your video background.
Use sparkles and swooshes to highlight important taps, swipes, or other moves that you don't want your audience to miss. Use text overlays to add emphasis to benefits to your customers. When the task has been accomplished, consider adding a trophy or other celebratory prop.
Last but not least, don't forget to choose a soundtrack. (Check out this little mobile screencast I made this afternoon — watch it fullscreen on a mobile device for the full effect.)
Connect Your Phone to Powtoon & Connect Your Customers to Your Brand
These are just 3 types of videos that are now much more within reach for the everyday marketer. That means being able to create more video content in less time, without the expense of supporting a raft of video producers.
Download Powtoon Connect for iOS or Android right now so you can turn your phone into a mobile video production team. Look out for more Powtoon Connect tips soon, including voiceover recording hacks and more. And be sure to let me know in the comments how your customers respond to your new videos!
The following two tabs change content below.
Nick Liebman
Nick is Powtoon's Head Creator for Video & Learning. He joined Powtoon as head copywriter in 2016, after his previous blog was voted one of the top 8 CRO blogs on the internet by Digital Marketer. He continues to churn out awesomeness for all Powtoon users via blog posts, tutorials, webinars, videos, and more. Before working in technology full-time, Nick honed his skills in the unlikely world of music and non-profit work. He holds a B.A. in Music from Grinnell College and an M.M. in Music Composition from Butler University, and has performed his and others' music all over the world.
Latest posts by Nick Liebman (see all)