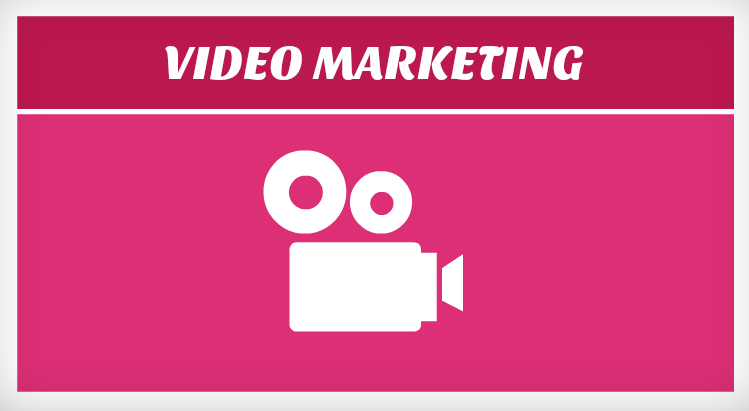 How Video Presentations Can Upscale your E-commerce Venture
Read Time:
4
minutes
A guest Post by​ Yan Kirby – General Manager and co-founder of​ Desired Ranking
If you have an e-commerce website, chances are you are also making use of professional SEO services to generate more traffic, leads and of course conversion. Most likely, your SEO provider encourages you to come up with high-quality content that can help build your links around the web, and content does not just revolve around articles (blogs, PDF files and the like) and photographs, videos also count as one of them.
Why videos?
If done right, videos do not just benefit your business but it also benefits your target market. Unlike articles wherein you have to make them long and detailed enough to pass as "high-quality", the good news with videos is that they don't really need to be lengthy, documentary-type videos; they can be simple, short, informative and as straight to the point as you want them to be. But like articles, videos also need to be incorporated with the right keywords to make them easier to find in search queries and search engines.
How effective are they?
124 million consumers use YouTube every month for an average of 1 hour and 57 minutes (Nielsen, January 2013).
52% of consumers say that watching product videos makes them more confident in their online purchase decision. When a video is information-intensive, 66% of consumers will watch the video two or more times (Internet Retailer, 2012).
More than 3 out of 5 consumers will spend at least 2 minutes watching a video that educates them about a product they plan to purchase. 37% of those will watch three videos for more than 3 minutes (MarketingCharts.com, 2012).
Powtoon is a great service that​ allows​ you to ​ create free animated presentations and videos
What makes video presentations effective?
Like every kind of content, video presentations also need to be well-thought off before it is uploaded in websites. Making a video that is informative and worth-watching is just the first part, optimizing it is another thing but it's simple, really.
All you need to do is to determine which keywords are right to use and are actually relevant to your video presentation and incorporate them in your title, descriptive texts and tags.
Video Title Creation– make sure you choose a title that sums up everything of what your video was all about. At the same time, think how your target market would think, what words would they enter a search box if they are looking for your particular services?
Video Description– you don't have to make it lengthy. Just write a short summary about your video but don't reveal too much! Remember that the video is made to do all the talking. It is important too that you still use the right keywords that pretty sums up the overall subject of your video so that search engines can "pick-up" what your video is all about and show you to users who enters a similar query in their results page.
Video Tags– use them liberally! Again, they should be related to what your video is all about. Make sure that they are still the kind of words that your target audience would type in a search box.
How do videos benefit your audience?
In the World Wide Web wherein a user's attention span is significantly lower, videos are a great way to show a chunk of information in a matter of seconds and minutes. Because videos are not composed of words, the audience doesn't need to spend so much time reading and comprehending the long list of written stuff in their monitors but instead, they just watch and listen to the video presentation and get all the basic product and company information they need in a matter of seconds.
Most of all, the graphics and moving elements in videos have a higher entertaining value which makes it easier for the audience to digest and remember most of the information they have gotten from it.
So ultimately, how does it affect your e-commerce website?
In a nutshell, making use of video presentations has the following benefits for an e-commerce website:
Link Generation– because videos are highly shareable, there's a higher chance for you to acquire more quality links from clients and other potential customers. These links help your site gain "credibility" which in turn improves your website ranking in major search engines.
Raise Brand Exposure and Awareness- on the marketing side, this is always a plus. People get to recognize and affiliate your brand with a certain product, material or feeling.
Increases Website Activity- search engines love websites that are active. Adding videos and other content constantly tells search engines that a certain website is still "active". More so, if your content gets a lot of shares and discussions, the more it looks "active" for search engines and this contributing factor will help you stay on top-rank.
Last Words of Wisdom:
Just because search engines can't "read" the exact content of your video (search engines are only limited to words), it doesn't have to be an excuse for you to make mediocre and spammy ones. Search engines are also constantly updating their algorithms so if you don't want your video content to be negatively affected in the next Google update, make them update-proof by producing quality and informative videos which are audience-targeted and engaging.
Author Bio:
Yan Kirby is the General Manager and co-founder of Desired Ranking– a premiere provider of SEO and Digital Marketing services. Being an industry resource for 6 years, he helped hundreds of clients leverage online marketing through ideal SEO techniques and Inbound Marketing. Stay in touch with him @YanKirby and Google+.
The following two tabs change content below.
Powtoon's Social Media/Online Marketing Manager extraordinaire who loves to provide the Powtoon Community with amazing, fun, engaging, and informative content!
Latest posts by Jordana Pepper (see all)