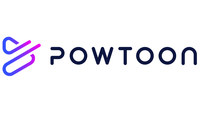 Animated Explainer Video Example: Synergis Education
Read Time:
< 1
minute
Guest Post written by Laura Roberts – Instructional Designer at Synergis Education, Inc.
"I am an instructional designer for Synergis Education, Inc., a company that partners with various higher education institutions across the nation to deliver solutions that serve 21st Century students. As part of my job I am always looking for new tools that will enhance the content I create with subject matter experts. A few months ago I came across the Powtoons website when I was searching for a free or relatively inexpensive tool to animate content lectures. I found the price for educators reasonable and their tag line-claiming that it "brings awesomeness to your presentations"-intrigued me.
After going through the demo of their software and seeing some sample presentations I was excited to give it try. I instantly saw how it could enrich the learning experience in higher education as well as in the K-12 environment. I pitched the software to the folks I was working with at a school of business and they were willing to give it a try.
My first presentation took longer than I anticipated, but the end product was well received by the faculty and my fellow instructional designers. Overall, this felt like a more organic process of presentation creation then PowerPoint development because the main focus is the gallery of graphics. I didn't think about using text unless it was to call out important words or phrases, and it was easier than I thought it would be to find visuals to match the lecture. I will definitely be using this again to make lectures more engaging. In fact, I have already created a second one, and I'm working on my third!"
The following two tabs change content below.
Powtoon's Social Media/Online Marketing Manager extraordinaire who loves to provide the Powtoon Community with amazing, fun, engaging, and informative content!
Latest posts by Jordana Pepper (see all)