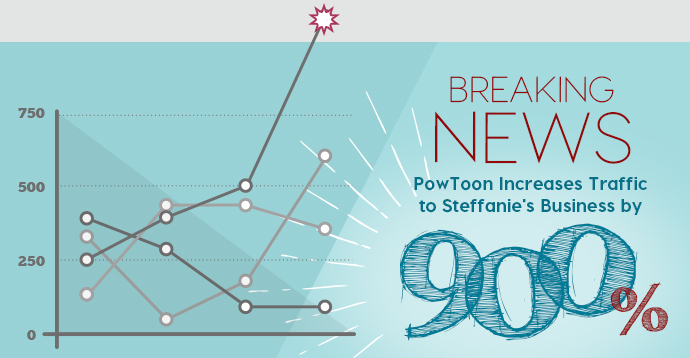 Breaking News: Steffanie's Powtoon Increases Her Traffic by 900% – Increase Traffic with Powtoon
Read Time:
3
minutes
Steffanie Rivers runs a super-niche Real Estate Business and needed more traffic to her website. She made a few Powtoons on her site, looked at her stats — and found her Powtoons increased traffic by 900%!
I sat down with Steffanie recently to learn more about her inspiring story. Watch this Powtoon we made from our interview, "Increase Traffic with Powtoon":
https://powtoon.wistia.com/medias/glaomd9nnb
Make a Powtoon to Increase YOUR Traffic & Engagement Now
Here's how her brilliant business works.
As you very well know, the Super Bowl is hosted in a different city every year…drawing millions of people to that city. For this past Super Bowl, San Fransisco attracted a whopping 1.1M people… in the span of just a WEEK! If you're in Real Estate, those are a lot of homes that need to be rented out.
So Steffanie helps her clients rent out their homes in the city where the Super Bowl will be hosted. The big challenge she faced was getting more clients! How do you drive more traffic to your site to attract more clients? She drastically needed to increase traffic. So Steffanie had an idea to make animated videos….and went to Office Depot to buy a program.
When Office Depot heard what she needed, they said, "No, we don't have anything like that – but there's this company called Powtoon and you can go there!"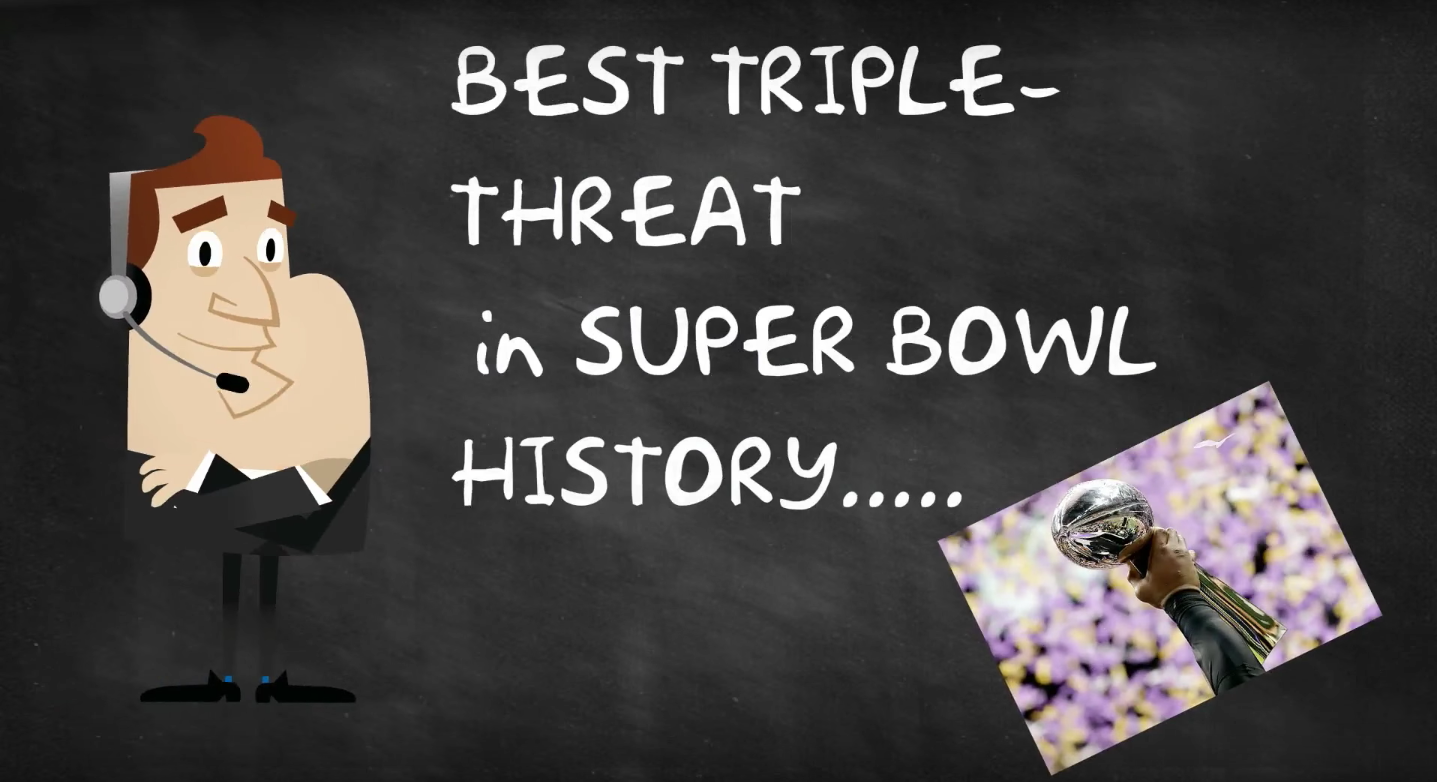 Steffanie's Powtoon Saved Her Tens of Thousands of Dollars… And Was Better Than a TV Ad!
Originally, Steffanie was planning on spending tens of thousands of dollars on making the video and advertising it on TV to increase traffic and generate leads. When she found Powtoon, she couldn't believe it – she could easily do all those videos herself, quickly and easily!
So she changed her entire strategy to make a Powtoon video series and put it on her website — instead of TV ads.
Steffanie checked her stats and saw a 900% increase in her traffic after putting her Powtoons on. In fact, as her client list grew, they kept on telling her how much they loved the Powtoons and asked when the next videos were coming out.
Top 3 Take-Away "Steffanie Rivers" Quotes:
Thank you Steffanie for sharing your inspiring story. I have to say, we had a lot of fun on the interview — here are my top 3 favorite "Steffanie Rivers" quotes:
"Powtoon puts you in the position of a DreamWorks to be entertained as well as informed."
"We get the same results [with Powtoon] we'd have gotten spending tens of thousands of dollars on TV commercials"
"Build a relationship with your clients…making them laugh builds trust"
Make a Powtoon to Increase YOUR Traffic & Engagement Now
Let me know how YOU use Powtoon to grow your ENGAGEMENT & increase traffic
The entire Powtoon tribe would LOVE to hear your inspiring comments. Comment below now, we'll try to reply to as many as we can.
The following two tabs change content below.
Ari Sherbill
VP Business Development @Powtoon. Ari's known as the "High Energy Guy" who currently advises Fortune 500 companies, Hollywood Studios and over 5,000 executives and business owners every month how to increase their leads, engagement and sales with Powtoon. He's spoken on stage with MGM, the Sands Hotel, 3M and Oracle. NASA referred to his strategies as "fresh and intriguing". Learn how to grow your sales and impact by following me on twitter: @AriSherbill
Latest posts by Ari Sherbill (see all)