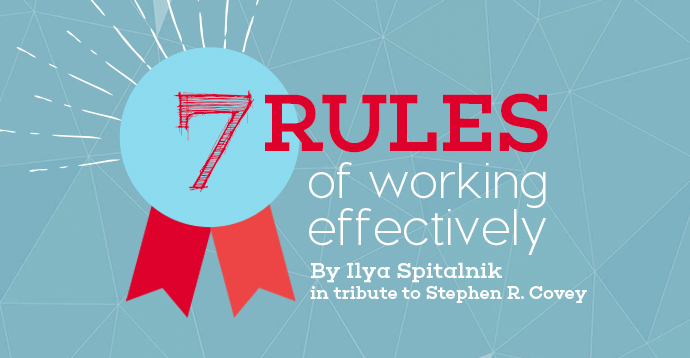 The 7 Rules of Working Effectively
Read Time:
< 1
minute
I try to write to you only when I have something really meaningful to share. Like when I shared the Blue Sky Vision Board that had hundreds of people responding with incredible, personal stories of how it got them back on track, chasing their dreams.
Blue Sky in Action
The show of support was overwhelming. Thanks to Jasmine from Harvard Law, and all of the others who were inspired to comment.
A Tribute to Working Effectively
Today, I want to share a little Powtoon I made that shows us how to stay focused and on track in pursuit of anything we truly desire. It's a tribute to Stephen R. Covey and his beautiful "7 Habits of Highly Effective People."
In the spirit of inspiring each other, please share your personal stories in the comments section about hacks and best practices that you have developed to help you stay on track in the daily pursuit of your dreams.
Best,
ilya
Powtoon's Chief Executive Unicorn
The following two tabs change content below.
Ilya Spitalnik
Powtoon's Chief Renegade Scientist
Latest posts by Ilya Spitalnik (see all)