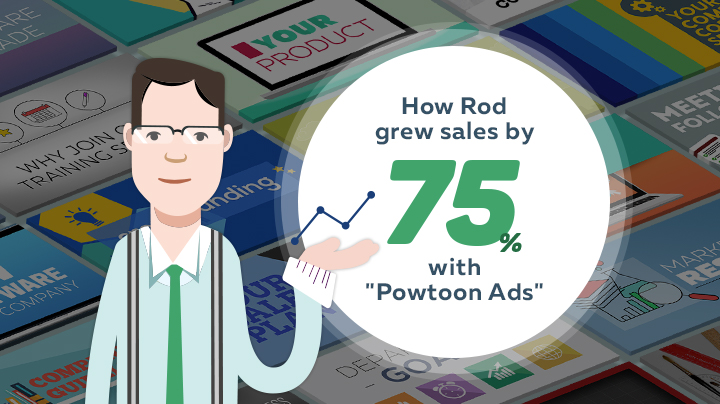 How to be like Rod: Increase your sales by 75% in no time
Read Time:
5
minutes
Inspiring Case Study
Hey, it's Ari from Powtoon with a really inspiring Case Study for you today : )
Rod needed to fill his new training course with paying, registered students… and started with ZERO!
He realized his message just wasn't compelling and needed something awesome.
So he ran a "Powtoon Ads" campaign that FILLED his training course fast. Take a look at Rod's case (and keep reading to see one of RPM Academy's Powtoons!)
Rod's Case
My name is Rob Morgan and I've worked in the corporate training space for 25 years. Now I work in RPM Academy. Most of that business is really focused on the quality management systems (like ISO, Lean, Six Sigma) and then enabling methods which would be around project management, change management and facilitation.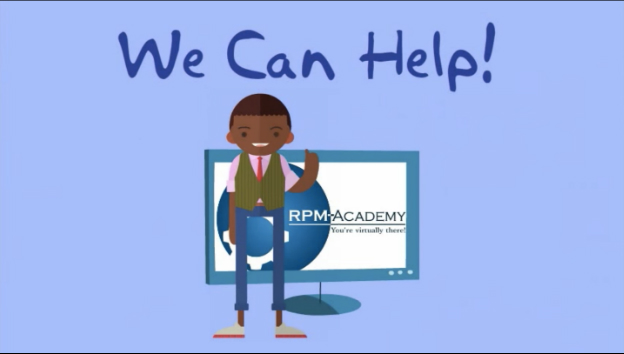 It's all about organizations developing improvement strategies and quality enhancement strategies. Traditionally, this has been a corporate approach to sell into those corporations.
Traditionally, that training was done in class and people took training courses for 3-5 days at a time. There you almost ?drown them? in all the tools and methods, then to align them with the projects they're working on.
It's like Drivers' Ed. First you learn the material in class, and then you go out and drive the vehicle. In this case, the "vehicles" are the projects of these corporate managers and executives.
We also provide certification. That is the traditional model.
Bye Bye Traditional Model – RPM Academy Changes Gears
Where we change gears is where we offer courses, but not through the traditional corporate channels. We no longer market to large corporations but to individuals.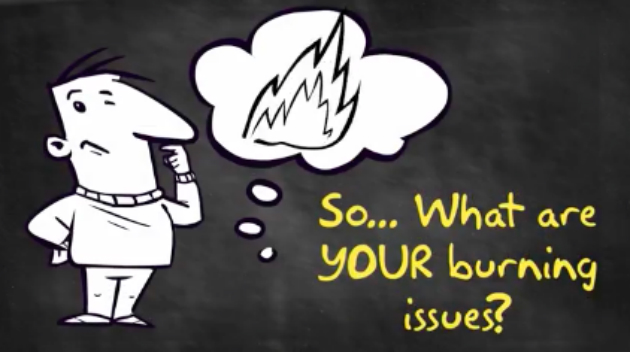 Now, we're concerned how to drive traffic through all of the noise and clutter that's out there for people to look at our programs.
The new programs leverage what Powtoon is all about. We're a very connected world out there, and with the technologies we have available, we can offer courses to anyone, anywhere. A student can log in when a trainer is appearing live to teach at a specified time for a specific topic.
As opposed to being in class for 5 days in a row. The pace is much easier and the learning experience is much better.
The Challenge
The challenge is how do we get individuals who are normally attracted from within a corporation to independently see the benefit of this course for their work and life.
The only way to do that is through social media, which was very new to us. So we set up our social media channels on LinkedIn and Facebook — which was the first step. Then we needed the funding to pay for the advertising, which can be very expensive.
So now, we're looking for conversion rates. We found that the traditional messaging we were using wasn't compelling enough.
Then, we stumbled across Powtoon and started experimenting with the tools.
Powtoon – The Right Message in the Right Way at the Right Time
What we really liked about Powtoon was, not only did it provide these innovative tools for creating these messages, but also there was a lot of great advice provided how to deliver the right message over the right period of time.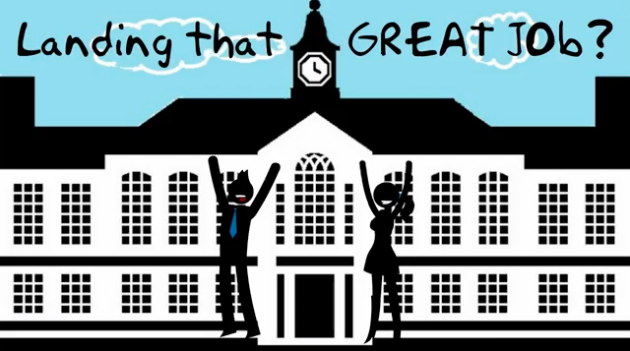 That 30-second window, for instance, when you're looking to capture the attention of the viewer before they move on to the next thing. That bite size piece of information that is a hook that pulls them in.
Then leveraging a broader, more lengthy Powtoon to explain what our proposition is, and why it's beneficial to the student.
Watch an RPM Academy Powtoon
From Strategy to Success
From that, we were able to derive a lot of success. We saw a marked change in our response rate. Traffic to our site was going up, and we were selling into new spaces we were never able to reach before.
This was undiscovered country for us. Powtoon was intertwined with our marketing from day 1 in this new venture. What we have seen is that the response rate in our ads through our Powtoon campaigns in various channels — from Facebook Ads to Google Adwords and other channels — we quickly filled our first classes.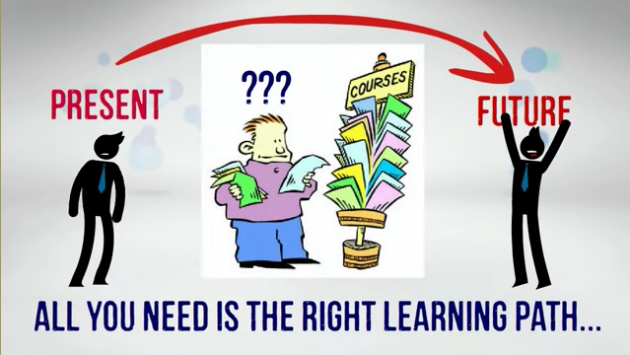 Whereas months prior to using Powtoon we had ZERO registration. We couldn't solicit the interest. But the moment we launched these Powtoon Ads, using the advice Powtoon offered, we immediately saw traction.
So we're just finishing our first wave of "Lean Six Sigma Blackbelt" course. It's 42 sessions that are 2 hours in duration that students attend from 7-9pm on Tuesdays and Thursdays.
The commitment to the student is that it's a night class. The benefit is that they can take it from the comfort of their home. You're attending virtually, you interact with other students, there are breakout sessions where students become moderators.
Train, Analyze, Improve
We saw the change the minute we put a Powtoon on our page. We usually have to market our corporate programs 4-6 months in advance of our class date. What we could see on our website is that our drop-rate was reduced significantly and more people were spending more time on our site as soon as we put the Powtoon up.
Prior to doing the Powtoon videos, we were stuck with "Mass Email," with traditional marketing channels. We were getting ZERO response rate from our new market.
Our vehicle for getting the conversion rate to where we needed it was with our Powtoons. It's the primary thing for us now.
It's actually remarkable. Because this program was brand new – and using Powtoon we increased our click-throughs and registrations.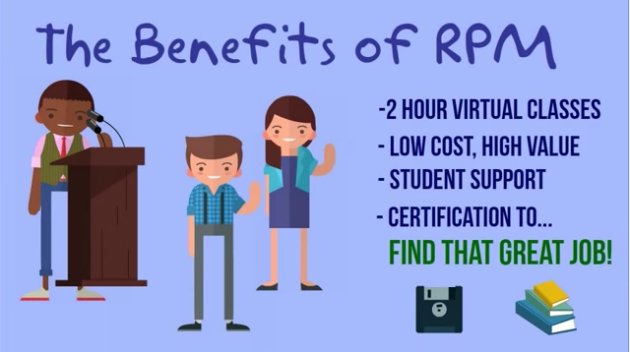 We also do analytics on our Powtoons. We see how long people watch the Powtoon. So if people drop off, we analyze how to modify it so people watch for longer without sacrificing the message. We see exactly what's working, and optimize through analytics.
That's not something you can do with old models of marketing.
What I appreciate about the Powtoon platform is the training you give us in your Powtoon webinars.
The Bottom Line
Powtoon will be our main driver because it's so darn compelling. Powtoon is giving us the traction we need to fill our virtual classrooms.
We live in a society today that attention-spans are just not there. They're absorbing so much at once, it's impossible to digest all the noise that's coming in.
Unless you can get your message to that one, bite-sized, compelling 3-4 sentences that lock people in, you lose them very quickly.
The lightness, the cartoon-feel of Powtoon, allows you to grab that attention. If you've got a good story, Powtoon can make it great.
It's like reading a book – you capture the reader on the first sentence. That's what Powtoon allows you to do – hooks the viewer so they want more.
Why Does Powtoon Increase Sales? Because It's So Darn Compelling
Rod's story is inspiring, and it can happen for you too! Try Powtoon today – it's totally free, and will add a touch of awesomeness to your business!
Powtoon is proudly built on AWS cloud services. AWS hosts Powtoon users' data and ensures videos and presentations created on the platform are safe and secure.
The following two tabs change content below.
Ari Sherbill
VP Business Development @Powtoon. Ari's known as the "High Energy Guy" who currently advises Fortune 500 companies, Hollywood Studios and over 5,000 executives and business owners every month how to increase their leads, engagement and sales with Powtoon. He's spoken on stage with MGM, the Sands Hotel, 3M and Oracle. NASA referred to his strategies as "fresh and intriguing". Learn how to grow your sales and impact by following me on twitter: @AriSherbill
Latest posts by Ari Sherbill (see all)