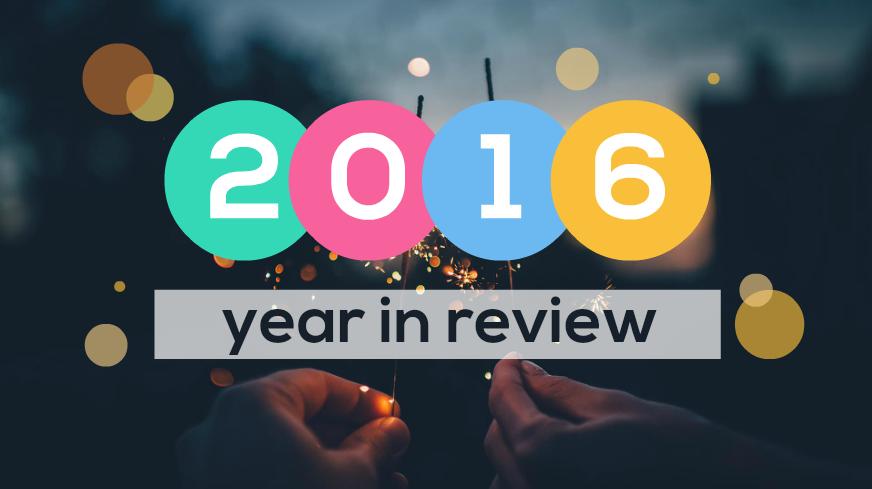 Powtoon 2016 Year-in-Review: New Features & 2017 Spoilers…
Read Time:
5
minutes
Hi ilya here, Powtoon's Chief Renegade.
Firstly, with 35 million Powtoons created so far, thank you so much for helping us become the tool to use "when you can't afford to be ignored!"
Secondly, welcome to the Powtoon 2016 Year-in-Review!
Powtoon 2016 Year-in-Review
I wanted to share all the hard work the Renegade Scientists did to keep pushing Powtoon to be better and more useful for you, our tribe! (And keep reading for some 2017 spoilers…)
Brand New Features in 2016
Storyboard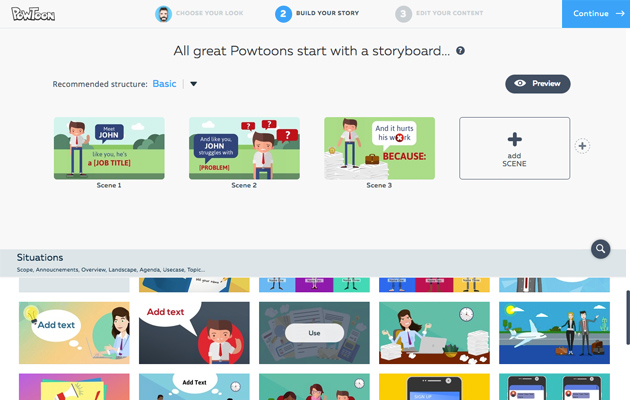 We've had many requests from our tribe, asking for help with the storytelling part of creating a Powtoon.
So we created the Storyboard, which lets you choose ready-made scenes to streamline the beginning stages of creating your Powtoon. Define your overall structure, and then your characters and props are right there on screen. All you have to do is move or swap them to personalise your scene. With Storyboard's intuitive three-step flow, it's as easy as 1, 2, 3 to create a professional looking animated video. Please try it out now!
Move A to B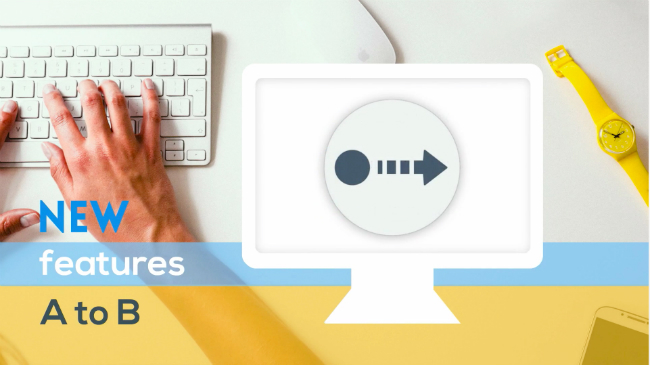 Move A to B allows you to show a change in size, orientation or location of any character or object on the stage. Just set where you want your object or character to go, and they will automatically move to their new location over 1.5 seconds — making it a snap to animate without worrying about exact timing. Use motion exactly how you choose to create a compelling visual story that connects with your audience.
Major Improvements in 2016
New library
Learn more about the updated library in this post.
Improved publishing flow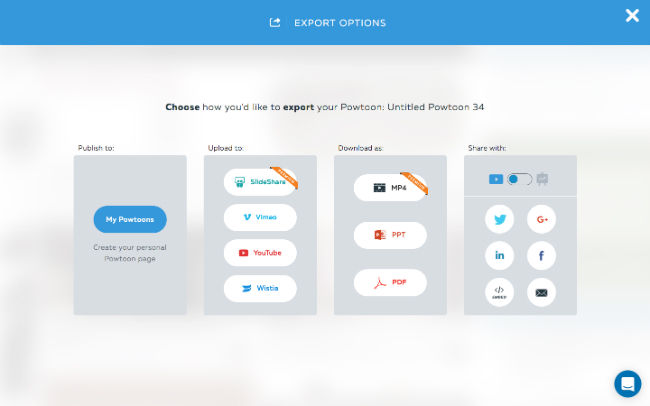 Previewing, publishing and exporting your Powtoon is smoother than ever, with the improved publishing flow we engineered this year. And you can also download your Powtoon directly to PDF.
More powerful search


You asked for it, and you got it. Our search function is now more powerful, and available to search templates, characters, styles, objects and just about anything you would need for a rockin' Powtoon.
Integrated spell checker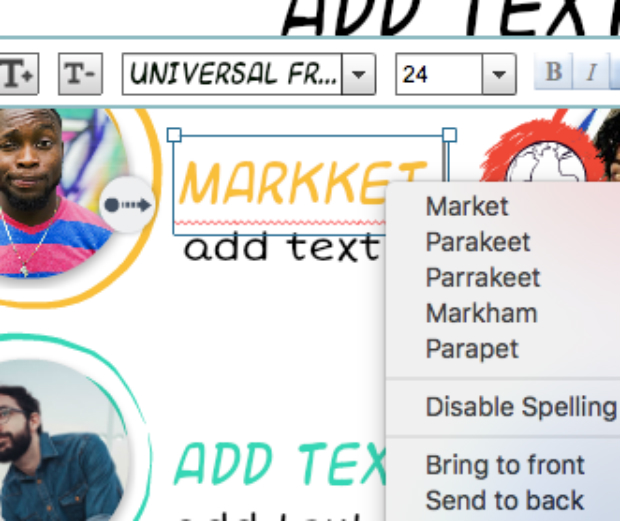 Why jump between applications or Google furiously to get your text, right? Our spell checker is now seamlessly integrated into the editor to save you time and effort!
Color picker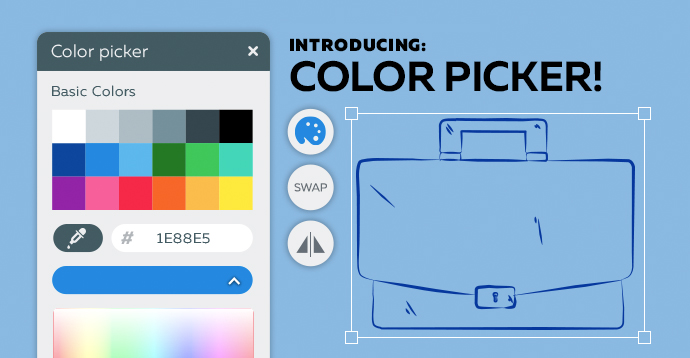 Need to match the color in an image, or just want to play around with the palate to find the exact hue you need? That's what the color picker is for! The intuitive interface makes it a snap to get your custom colors shining bright. Learn more in this blog post.
A better zoom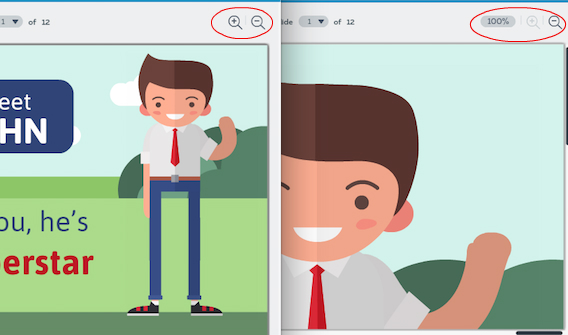 Get the detailed view you need, without sacrificing the overall picture. Our improved zoom feature helps you spot the small things and the big things with ease.
A more powerful timeline & voiceover per slide

Turning the timeline on transforms Powtoon into a robust video editor. Controlling the timing of entrances, exits and transitions, while syncing perfectly to your voiceover track has never been easier. Oh, and if you need to tweak that voiceover slide-by-slide, we released the "voiceover per slide" feature this year too.
Design Updates in 2016
We've continued, as always, to bring you new and fresh designs, including:
New styles
We're creating new styles all the time. Take a look at this blog post to learn about just five of the beautiful new styles we introduced in 2016.
More pre-made templates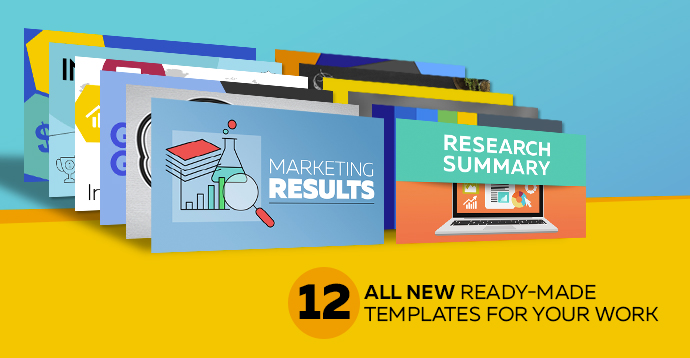 You need 'em; we got 'em — More amazing pre-made templates to fit any situation. Learn more in this blog post.
New soundtracks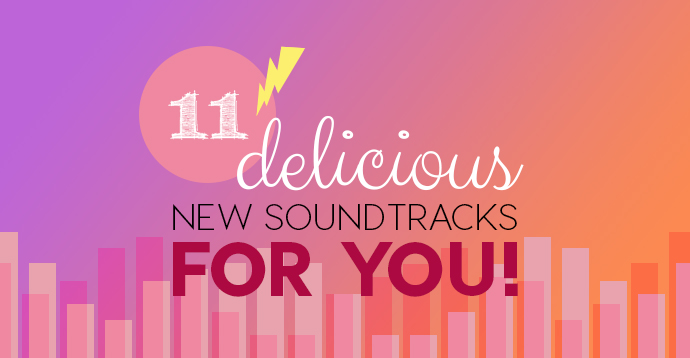 A powerful reason your audience loves the Powtoons you create is how gorgeous they SOUND! We added 11 delicious new soundtracks for you in 2016.
Dynamic graphs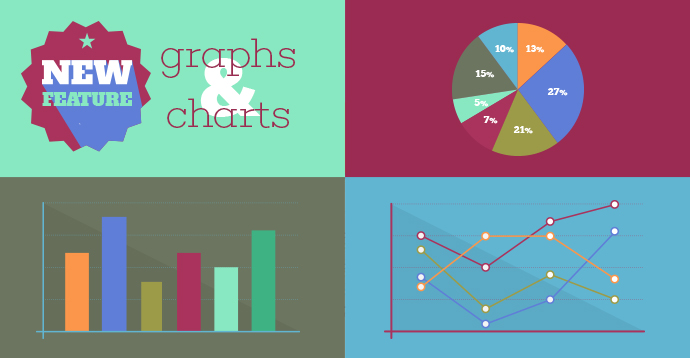 Using Powtoon for work should be powerful AND entertaining. That's why we created Dynamic Graphs, so you can present the data you need to in a way that keeps your audience thirsty for more.
Fresh objects, scenes and characters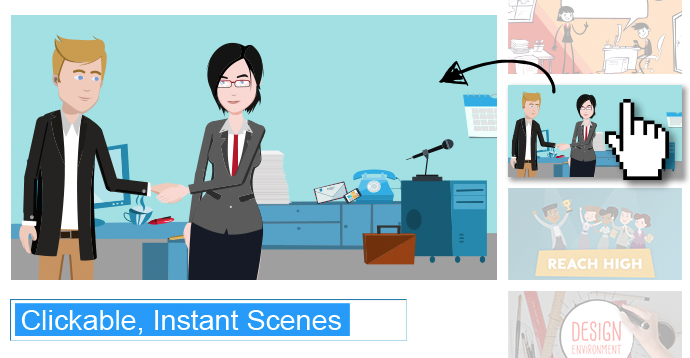 Not only did we bring you fresh objects, scenes and characters in 2016 – We created new ways to make them work for you! Like clickable instant scenes, which get you animating in no time!
Animation Research in 2016 – Tanzania Edition
And of course, we can't forget the lengths we went to in 2016 to uncover the secrets of animation. We visited the Hadzabe people in Tanzania, one of the world's last hunter-gatherer tribes, to see if cartoons are truly a universal language.
Learn all about it in our full blog post – and don't forget to watch the video:

If that sounds like a lot — you're gonna need to hold onto your hats, because 2017 has more in store.
Powtoon Spoilers for 2017
HTML5
We're looking forward to releasing our new HTML5 editing studio this year. HTML5 means more capabilities, fresh redesigns of all your favorite styles and characters, faster loading times, and more awesomeness for you and your tribe.
Mobile
It also means that mobile capabilities are just around the corner, so you can create awesomeness whenever and wherever the inspiration strikes you.
Business/Enterprise Improvements
Add to that increased functionality for business and enterprise users, and 2017 spells nothing but Rock and Roll for the Powtoon tribe.
Happy New Year!
From all of us at Powtoon, Happy New Year! And stay awesome!
Click here to make your own 2016 Year-in-Review Powtoon today!
The following two tabs change content below.
Ilya Spitalnik
Powtoon's Chief Renegade Scientist
Latest posts by Ilya Spitalnik (see all)