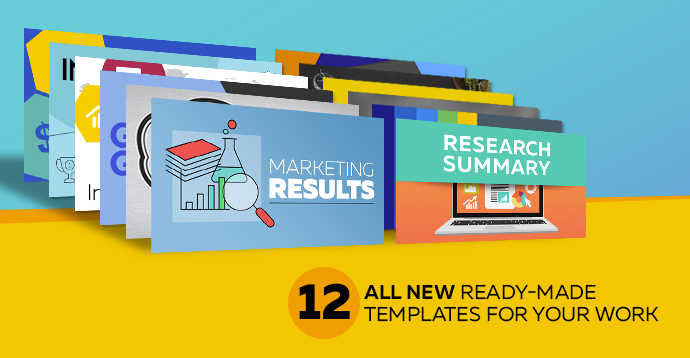 12 All New Ready-Made Templates For Your Work
Read Time:
< 1
minute
http://powtoon.wistia.com/medias/mtwh485vjc?embedType=iframe&videoFoam=true&videoWidth=640
Hey, it's Ari from Powtoon here announcing a wild new update that might just make your work day today.
We've just added 12 BUSINESS Work Templates to help you EASILY make a high quality, professional Powtoon for any of your business needs …in just 5 minutes.
Yep, you heard right – 5 minutes. Here's WHY:
You need to get your message across at work, and it's never been more challenging – whether that's a software upgrade, a how-to training, a sales video, or just something you need to inspire your team. Nothing is more engaging and entertaining than a Powtoon. Our team did all the work already, so just add your text…and you're done.
How to Use Your New Work Templates
This couldn't be easier. Just choose from one of our 12 new work templates that best fits what YOU need to present: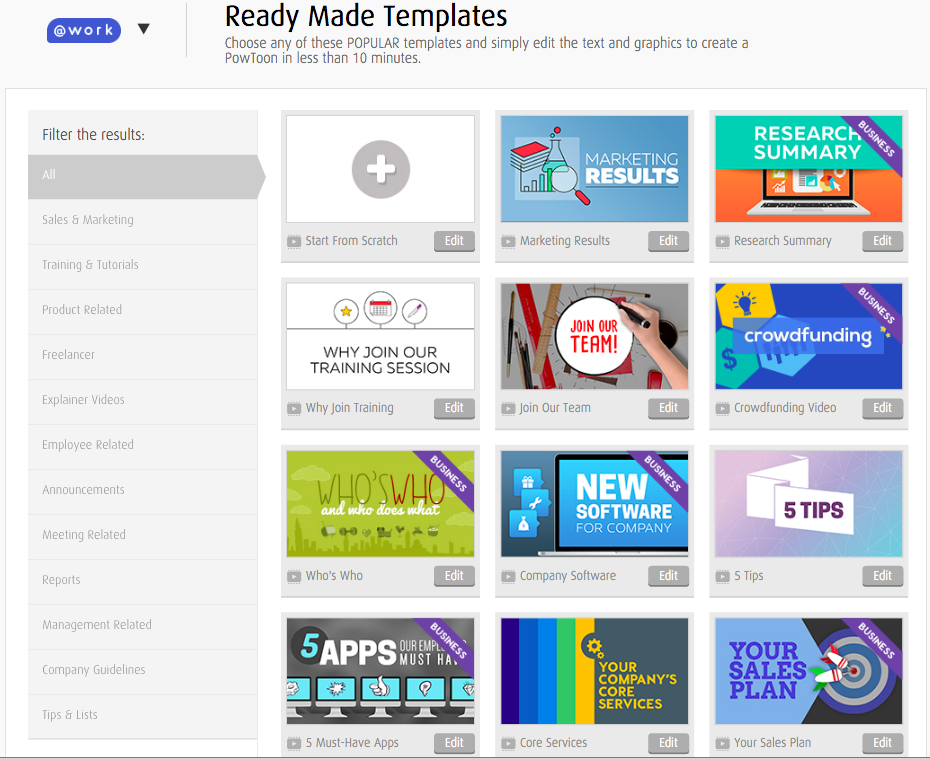 Then, just add your text to our template…and you're done! YEAH BABY! You can do this in just 5 minutes!
So go and WOW your colleagues and clients with an EDU-TRAINING Powtoon now!
Let me know which of our new WORK TEMPLATES is YOUR FAVORITE in the comments!
…I'd love to hear what you think.
The following two tabs change content below.
Ari Sherbill
VP Business Development @Powtoon. Ari's known as the "High Energy Guy" who currently advises Fortune 500 companies, Hollywood Studios and over 5,000 executives and business owners every month how to increase their leads, engagement and sales with Powtoon. He's spoken on stage with MGM, the Sands Hotel, 3M and Oracle. NASA referred to his strategies as "fresh and intriguing". Learn how to grow your sales and impact by following me on twitter: @AriSherbill
Latest posts by Ari Sherbill (see all)