How Park Place Transformed Their Training & Development to be FUN & ENTERTAINING – Entertaining Corporate Training
Read Time:
6
minutes
http://powtoon.wistia.com/medias/tx9jie9uuy?embedType=iframe&videoFoam=true&videoWidth=640
Hey Ari from Powtoon here – and I can't tell you how excited I am to share this story with you! It's all about cracking the code to easily creating Entertaining Corporate Training.
I recently sat down with Park Place, the award-winning luxury car dealership in Dallas. They sell Porsches, Maseratis, Bentleys, Rolls Royces and all the fun cars we love : )
With 2,000+ employees, it's crucial their e-learning is CONCISE and ENGAGING.
Read this entire interview to learn Kari & Kandi's brilliant Corporate Training strategies with Powtoon.
WHAT ARE YOUR ROLES AT PARK PLACE?
Park Place Luxury Automobile Dealerships, Dallas Texas, With Kandi Gongora* – former Director of Organizational Excellence, Kari Mitchell – Web Administrator
We are responsible for Performance Improvement and ongoing process documentation as well as Training & Development. My role within that team is to develop E-Learning. With our training we want our members to be engaged, stay awake, to take something away from it.
In our research, adult education is not always easy. An adult needs something more to keep them engaged. We're finding that with Millennials coming into the work force, Generation Z coming into the workforce, it's difficult to hold their attention.
We just wanted to find a way to shorten the training and to make it POP, make it FUN and ENTERTAINING – and Powtoon does all of that for us.
We were able to make a module that actually explains what an Action Plan is, why it's important, how to basically do it and showed the user the form they'll be working with. We were able to do it in 6 and a half minutes. The feedback has been great.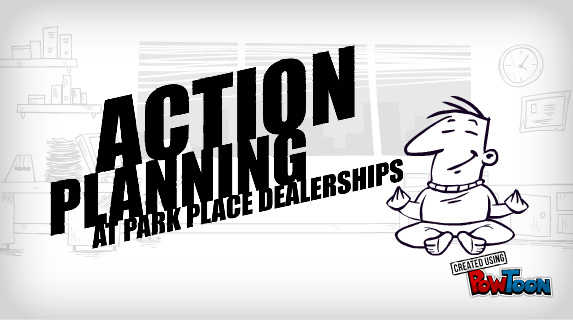 We want to use this in the future as well, to shorten the training and take it out of the classroom and put it all online. We have all sorts of content we need Powtoon for.
WE NEEDED TO TRAIN OUR MEMBERS…BETTER
For example – when a member (employee) is first hired at Park Place, they go through a week of orientation where they'll be introduced to the organization, tours of our facilities, they'll be trained on:
Job standards and requirements
History and culture of Park Place
Soft skills for client experience
Whatever their role is, they'll receive further drilled down training on their specific role whether it's in sales, service or parts. They get a lot of in-person training that week. Beyond that, we also have a full leadership program.
THE RESULT: ENTERTAINING CORPORATE TRAINING!
We rolled our Powtoons out first to our General Managers before we rolled it out to the store level – and they found it very engaging and interesting – not the normal boring e-learning. It was very appealing, especially to the younger generation.
It felt like it was quick and to the point, it got the point across and was memorable. The members would remember it because it was so engaging. The VP of Human Resources, Sherry Miller loved our Powtoons so much, she asks us to animate EVERYTHING!
We also use another e-learning platform called Articulate, which is useful – but it's not the same. It doesn't have the life and the action that Powtoon is able to provide us. This VP of HR is now asking me to animate everything!
Go WOW Your Colleagues & Clients with YOUR NEW Powtoon Now
I JUMPED IN RIGHT AWAY…NO LEARNING CURVE
I had a great time creating our Powtoon, there was not a big learning curve at all. I was able to jump in and make something my first try.
The first Powtoon we did was about Career Conversation, which we call a Pit Stop. This is a quick 5 or 10 minute conversation a member would have with their manager. We wanted to explain that and why it's important – so we made it into a Powtoon.
Overall, I found it very easy to work with. I learn something new every time I use Powtoon.
WHY POWTOON IS BETTER THAN VIDEO
As someone who is in the Corporate world and does employee training in a corporate culture, we do find that videos are more engaging. But there are those out there who prefer to read.
So what I love about Powtoon is that it appeals to all learners and learning styles.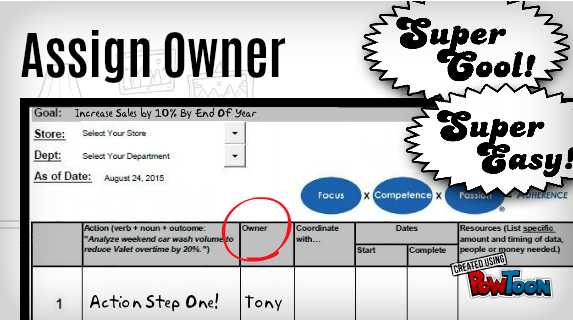 If you're a visual learner – they're getting what they need out of Powtoon.
If they need to hear what's going on – the voiceover and soundtrack will appeal to them.
If they want to read about it, when you use text in the right way – you'll be driving your point home to any type of learner who's watching your content.
What sets Powtoon apart is that it appeals to every level. It's a Triple Home Run, they're really getting the MESSAGE from all 3 angles.
ANYONE CAN DO THIS
Everything is provided for you in Powtoon. The only advice I would give to people is to make sure you have your story ready – and then fine-tune your Powtoon until it makes you smile, gives you chill-bumps or until you're really proud and want to share it with people.
Right now, for example, the Action Planning Powtoon IS our training module. We uploaded it to our training management system. That is THE training. Our other Powtoon Career Conversations we uploaded it within a larger training.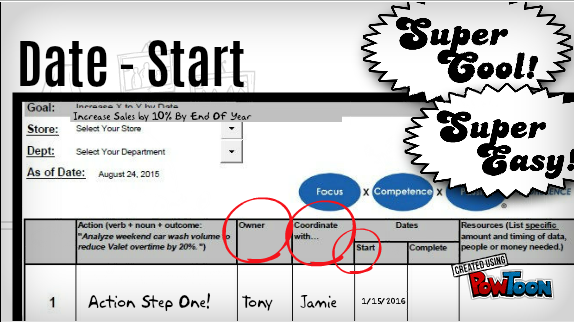 The next Powtoon we're working on is on the current situation of the 4 Generations in the workplace simultaneously. Never before in history have so many generations worked together at once. So we're building an entire training around the differences between the generations, what benefits them, how to communicate with them better.
We're going to be doing a conference about this and showing Powtoons throughout. For example, we'll have a Powtoon that illustrates the 4 different generations, the qualities that they possess, motivations and how to work with them. The Powtoons will be showing all of that.
HOW POWTOON SPANS GENERATIONS
A lot of our strategic leadership team are Baby Boomers. I'll tell you that they're among the ones who enjoyed the Powtoon more than anyone!
For the older generation, the Powtoon is fun and exciting. To be honest, they were really surprised that the Action Planning piece was as concise as it was. That in just a few minutes, the Powtoon fully explained what an action plan is, how to do the form and why it's so important.
Our Baby Boomer leaders appreciated the Powtoon more than anyone did.
What was also important for us, especially for our younger group is that Powtoon is mobile. The fact that you can watch the Powtoon on your cell phone was a big deal – it made the training accessible.
Personally, as a corporate trainer I love training in person. I love it – but I have to be honest – it's exhausting. I put my heart and soul into it. But, it?s worth it.
As people say, that nothing can replace in-person communication.
BETTER THAN IN-PERSON? YES!
But, I have to say – I've found something that lets me be myself, that let's my personality shine through in different ways as I illustrate different points. Powtoon gives me the means to express my personality as a trainer and to drill down specific points of content that I need the member to understand.
Now I can do it in a fun way that's easily accessible. I'm really glad I found it. I'm always keeping my eyes open for new ways I can use Powtoon in our training.
If you live in Dallas and you're in the market for a rocking McLaren, Maserati, Ferrari, Porsche – or something even more awesome – head on over to www.parkplace.com : )
Here are links to two of Kari's Powtoons:
2. Pit Stop
I hope you LOVED this inspiring success story. If YOU have an inspiring success story – we want to hear from you too. Just email your story to success@powtoon.com
Comment below:
How do you create concise & entertaining training for YOUR work?
Stay awesome,
Ari
PS – For me, I'm debating between these two beauties from Park Place….Let me know in the comments which you'd get : )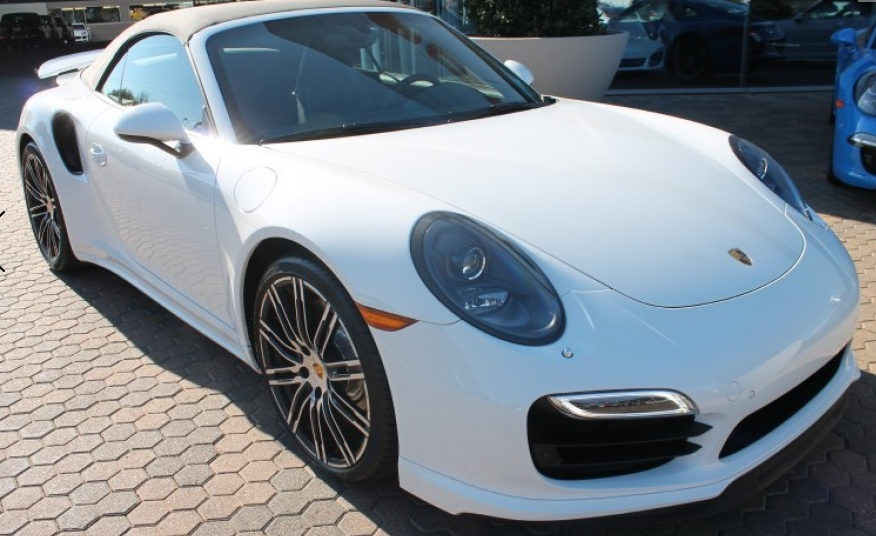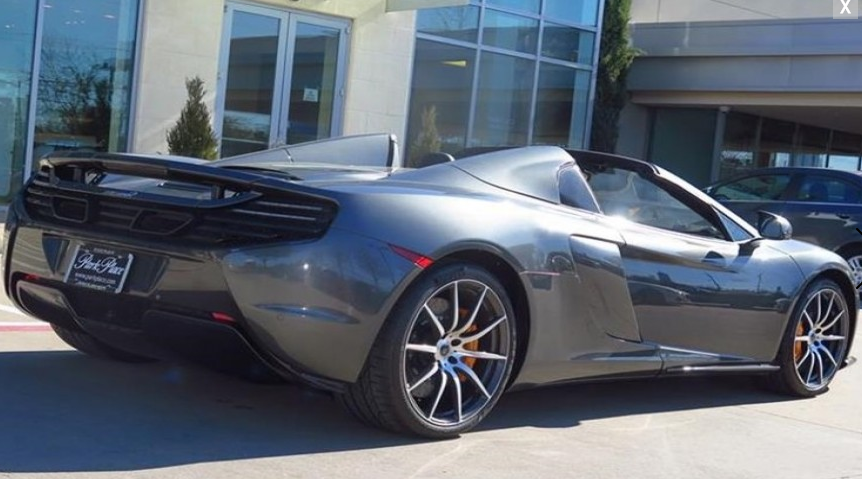 *Since the interview, Kandi has since moved on from Park Place after 16 years of awesomeness.
The following two tabs change content below.
Ari Sherbill
VP Business Development @Powtoon. Ari's known as the "High Energy Guy" who currently advises Fortune 500 companies, Hollywood Studios and over 5,000 executives and business owners every month how to increase their leads, engagement and sales with Powtoon. He's spoken on stage with MGM, the Sands Hotel, 3M and Oracle. NASA referred to his strategies as "fresh and intriguing". Learn how to grow your sales and impact by following me on twitter: @AriSherbill
Latest posts by Ari Sherbill (see all)