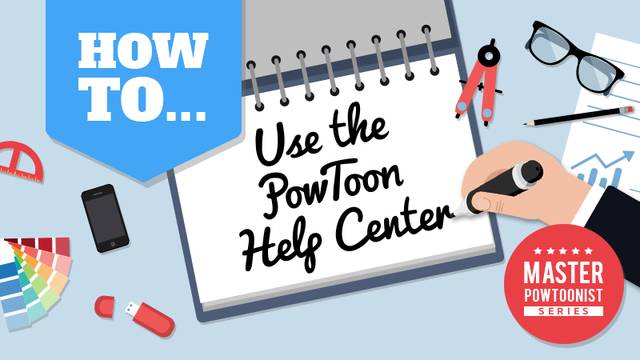 Feature Update — Powtoon's New & Improved Help Center
Read Time:
3
minutes
Help! I Need Somebody!
We're constantly working to create the best avenues to support the Powtoon tribe! A major part of that work is our awesome support team, who are expertly trained in both the tools of Powtoon, and the ways of customer service. So are our tutorials and webinars, which provide step-by-step tips for you to make every Powtoon awesome.
The most recent component of our support universe to get a makeover is our new Help Center. You wanted:
Easier knowledge base access
More self-help options
A better way to contact support representatives
Delivering those features is just one way the new Powtoon Help Center makes it awesome…
Get Help Where You Need It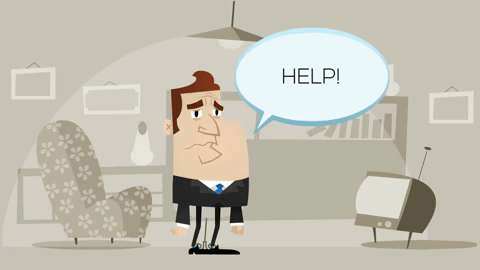 Working hard in the editor, but you need to answer a quick question? Now, you don't even need to interrupt your workflow. Just click the widget at the bottom of the page to search for articles, or submit a ticket directly to support — all without stepping foot outside the editor.
Search & Ye Shall Find
If you feel more comfortable searching for the answers you need, you're in luck. Our search is more powerful than ever. Type in your search query and relevant articles will appear. If you can't find what you want — let us know! At the end of every article, there's a section to tell us if this article was helpful or not. Your responses here help us improve our search, and update our articles, so you can always find the help you need, fast!
If the article wasn't helpful, just click no, and open up a ticket to reach out directly to one of our awesome customer support agents, who can help you resolve any challenge you experience.
Browse by Category

Now, if you're the type of guy or gal who likes to learn-by-topic, good news! We've re-categorized all our support articles based on real user feedback. Click on a category and see all the relevant articles you need to become a master of that category.
Check out the Help Center's new categories
Feature Requests — Prioritized by YOU!
The category pages also include a tab that shows new feature requests. If you are dying to see a feature implemented, VOTE FOR IT! That's right. You are the best people to prioritize the features you need us to create, so we will prioritize the feature requests with the most votes.
When All Else Fails…
If you still can't find a solution to your problem, just scroll down to the bottom of the page where it says, "Contact us." Click and submit a ticket to our support team directly from inside the Help Center. No jumping from one page to another — just click submit and your ticket will be replied to faster than you can say: Make It Awesome!
So check out Powtoon's Help Center today to get all the support you need for maximum Powtoon awesomeness!
The following two tabs change content below.
Nick Liebman
Nick is Powtoon's Head Creator for Video & Learning. He joined Powtoon as head copywriter in 2016, after his previous blog was voted one of the top 8 CRO blogs on the internet by Digital Marketer. He continues to churn out awesomeness for all Powtoon users via blog posts, tutorials, webinars, videos, and more. Before working in technology full-time, Nick honed his skills in the unlikely world of music and non-profit work. He holds a B.A. in Music from Grinnell College and an M.M. in Music Composition from Butler University, and has performed his and others' music all over the world.
Latest posts by Nick Liebman (see all)