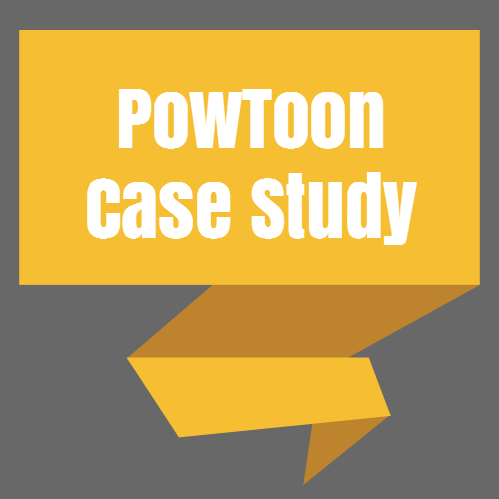 How I Increased My Conversions By 300% Using Powtoon
Read Time:
2
minutes
Some time ago our Marketing Awesomeness Director, Daniel, opened his email and found a message from a Powtoon user waiting patiently in his inbox. After reading Raul's message (Raul being the client), Daniel couldn't believe the profound impact that Powtoon had on his Small Business.
The letter read as follows:
Dear Daniel,
I would be happy to contribute to your site in any way that I can. You guys have done so much for my business which involves highly technical products, and very, very non technical customers. We created over 100 videos in an effort to increase our eBay conversions, and you can see here a comparison of what our eBay listing looked like before and after we incorporated Powtoon.
SimpleWiFi eBay listing before Powtoon
SimpleWiFi eBay listing with Powtoon
After incorporating Powtoon into our listings our sales increased by 300%, and we are currently working on our website so that every single product and tutorial section has a video!
Due to the increasing emphasis on video, and the engaging nature that videos have, I can honestly attribute most of my recent jump in sales to Powtoon. Powtoon has allowed me to use images and text to explain the technical aspects of how my products work in a short 1-2 minute video, as opposed to a page with paragraphs of text. This strategy helped to increase my conversions by 300% in the first month alone!
Customer service inquiries have also declined dramatically! Where as before I would get 15-20 questions a day, I am now only receiving 2-5 questions, and most of the time I just link the people asking those questions back to one of our customer videos that has the answer! Powtoon helped me to save hours of work a day, in addition to making more money!
I love Powtoon and I am a huge fan!
-Raul
These are the kind of emails we love seeing, and these reactions are why we do what we do everyday! Powtoon is an amazing, innovative tool revolutionizing the marketing and advertising world, and when we hear success stories like Raul's, we couldn't be happier!
Join this revolution and become your own success story! Sign Up for Powtoon and try us out for FREE!
The following two tabs change content below.
Powtoon's Social Media/Online Marketing Manager extraordinaire who loves to provide the Powtoon Community with amazing, fun, engaging, and informative content!
Latest posts by Jordana Pepper (see all)