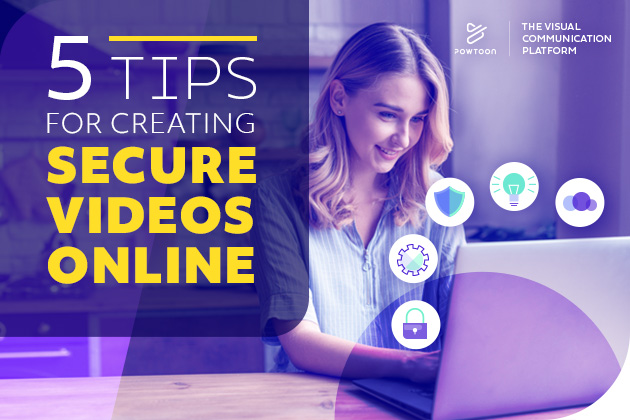 5 Tips to Improve Video Security for Your Enterprise
Read Time:
4
minutes
With so much of our work life taking place online and in the cloud, keeping internal files and communications secure is a challenge for every enterprise. But while we've gotten used to 21st century security for safe password creation and file sharing, video security isn't something we're necessarily thinking about. In fact, secure videos might even seem counterintuitive. After all, most companies want videos about their products to be shared widely. But videos have been given a new starring role in internal communications –– and keeping them secure and within your organization is imperative to good business.
Why Video Security is More Important Than Ever
This past year has accelerated an already fast move to digital among many companies. With employees working from home due to Covid-19, many HR and internal comms teams have turned to video for everything from onboarding and training to improving employee engagement. But even as we slowly emerge from the pandemic, work culture is permanently shifting, with many offices moving to a remote-optional or hybrid model. The result is that workplace video communication is here to stay.
While some videos are meant to be seen, the same can't be said for videos used to convey quarterly updates, internal presentations, and employee training. Yet unless you create and share those videos securely, they're susceptible to the same hacks and breaches as any other files. Therefore, just as you would take means to protect emails, share files over a secure server, and use strong passwords, it's important to apply those practices to the videos you and your team create.
How to Create Secure Videos
The key to creating secure videos online is to use a video editor that adheres to the same safety standards you expect from your own enterprise. In other words, when choosing a video editor for your company to use – whether for your HR team, marketing department, or investor relations – make sure the platform you select has stringent security measures in place.
Powtoon has an ISO/IEC 27001 certificate of compliance from the International Organization for Standardization, verifying that the platform meets information technology standards for digital security. In addition, Powtoon has made security a top priority for its users, with extra security measures in place for enterprise users. In layman's terms, that means that when you use Powtoon, you can rest assured that your videos are being saved to a secure server and that when you share them, you are also doing so securely.
For our enterprise users, we know privacy and confidentiality are crucial to your business, and we want you to know that we take your digital safety as seriously as you do. When you create videos with Powtoon, you'll be able to download, export, or embed them, sharing them only with people in your organization. Among Powtoon's enterprise features are:
A separate cloud exclusively for enterprise customers. Creating a separate cloud for enterprise users, which only a small core team of Powtoon employees has access to, adds an extra layer of security to our already secure platform.
Organization-specific links. When you share internal videos created with Powtoon's enterprise platform, they'll only be available to other users in your organization, even if the link itself is shared more widely.
5 Tips for Creating Secure Videos Online
When you create videos using an online video editor, you should apply the same safety practices as you do when using other cloud applications. Here are five tips everyone should implement to ensure your organization's videos are secure:
1. Set strong passwords.
This may seem like a given in 2021, but the majority of people still use weak passwords. Among the mistakes people make in creating passwords are using the same password for multiple accounts, using passwords that contain names or dates that are easily accessible, and not changing passwords after a data breach. When creating secure videos, it's recommended to use a password manager or unique password with a combination of letters, numbers, and symbols.
2. Use two-factor authentication.
Powtoon's enterprise platform lets users enable 2FA for an added layer of security. That means that even if someone gains access to your password, they'll still need an additional device, such as your smartphone, to access your account.
3. Lock your computer (and sign out of your accounts).
At some companies, coming across an unlocked computer is an invitation to send a team or company-wide message from the user's account as a gentle and funny reminder. While coming across unlocked computers is less common while we all work from home, hybrid work models may mean many people will soon start working from nearby cafes, making computer security even more important than usual. Always lock your computer when it's unattended, and sign out of your cloud accounts when they're not in use.
4. Make your videos shareable only within your domain.
When you create videos for internal communications, such as company updates or HR announcements, you want to be sure that only people within your own organization can access them. Setting your enterprise account to be shareable only within your company will ensure that your videos won't get into the wrong hands.
5. Offboard as carefully as you onboard.
Companies that have enterprise subscriptions to services will usually have multiple users on the account. And while it's easy to remember to limit a departing employee's email account or access to internal servers, it's also easy to forget to remove ex-employees from cloud-based applications. Various statistics show that somewhere between 30 and 50% of ex-employees still have access to internal information, including access to prior accounts. Companies often do a great job of onboarding and training employees, but to keep internal information secure, it's just as important to offboard employees when they depart. 
How to Share Videos Securely Online
If you're using video to improve internal communications, employee engagement, or your HR strategy, you're already on the right track. The next step is to share those videos securely online. You can download videos, embed them into presentations, or share links across your enterprise to ensure everyone in your organization—and only in your organization—is seeing your visual communications.
To learn more about Powtoon's enterprise video solutions and how to incorporate visual communication into your company, schedule a demo today.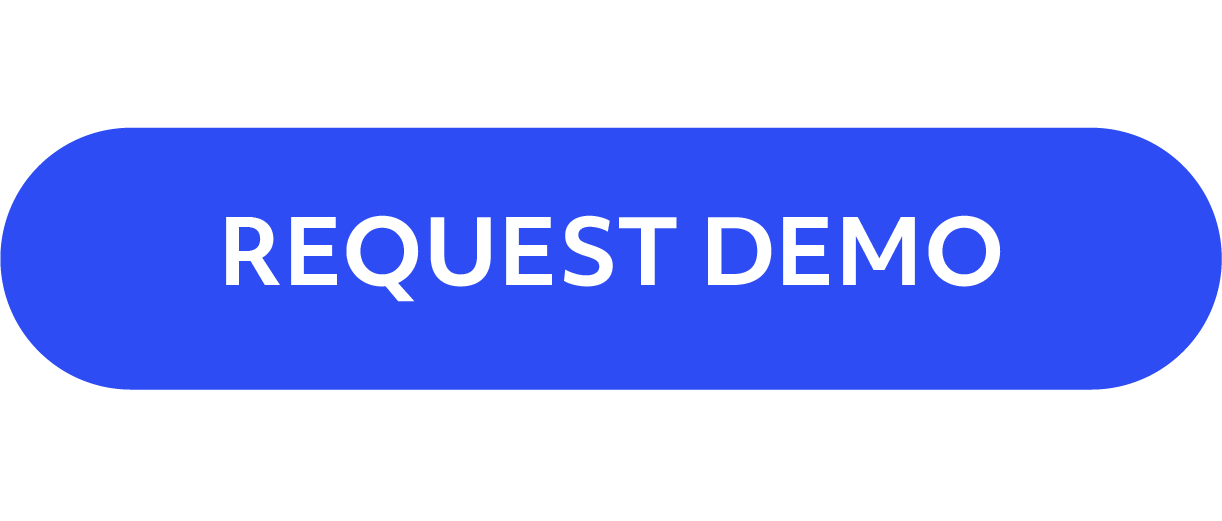 The following two tabs change content below.
Hanna is Powtoon's Content Marketing Strategist. She joined Powtoon as a copywriter in 2019, after graduating from university with a specialized degree in marketing and business. She continues to inspire people to create incredible video content with blog posts, videos, guides, and more. Hanna's passions include reading, singing, and caring for animals (#proudvegan). Nothing makes her happier than waking up to her two black kitties who, contrary to popular belief, are good luck!
Latest posts by Hanna Abitbul (see all)