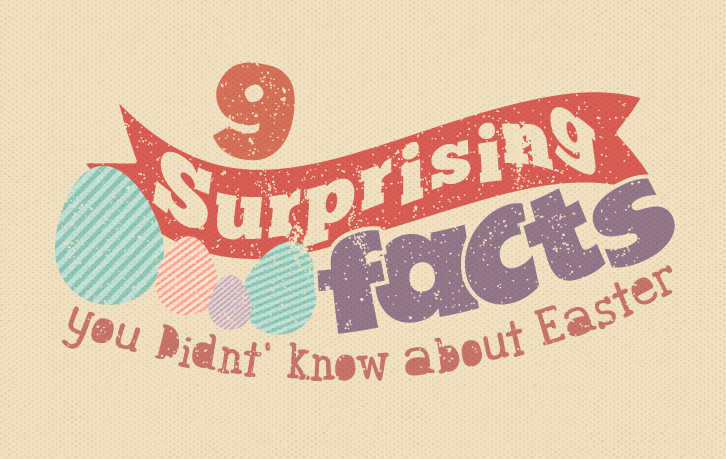 9 Surprising Facts You Didn't Know About Easter
Read Time:
< 1
minute
Easter is here and that means one thing; time to party with egg laying bunnies and sugar covered Peeps!
This happy, spring holiday falls on the first Sunday after the full moon of the vernal equinox and marks the unofficial start of spring. But Easter is not only special because the weather gets warmer and we get to eat loads of marshmallows, it also marks the end of the Holy Week, and the resurrection of Jesus Christ – some pretty deep stuff.
Some Crazy Easter Facts
In fact, the Easter holiday has it's origins in more than one faith! Experts debate whether the word "Easter" comes from the name "Eostre" who was the goddess of Spring, or Ishtar, the Assyrian goddess of love and fertility. Another debate involves monks and the shape of pretzels… and what about painting eggs and rolling them in grass? How did that get started!?
The wait is over, the answers are all here in this top 9 Easter Powtoon countdown:
Hope you enjoyed Our Easter Powtoon! Make your own Easter countdown or animated Greeting card with our Easter Template! Which Easter fact surprised you the most? ​ Do you know any cool Easter Trivia we could add to the list?
Let us know in the comments below!
The following two tabs change content below.
Nirel Matsil
Howdy! I'm not actually a cowboy but I'm Super excited to be here, honing in my science background plus marketing experience to help show the world how anything you wish, dream or say, can be made more awesome with Powtoon!
Latest posts by Nirel Matsil (see all)