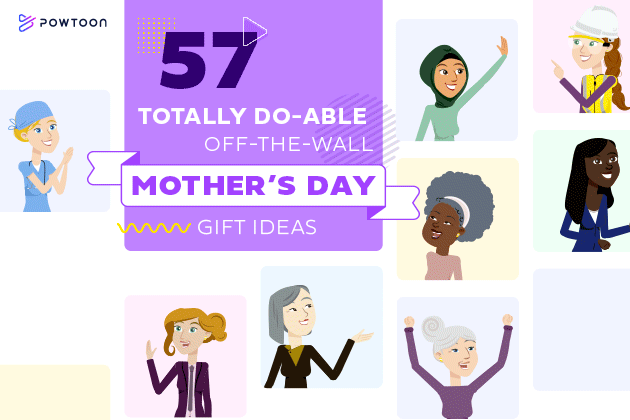 57 Totally Do-able, Off-the-Wall Mother's Day Gift Ideas to Make your Mom Super Happy
Read Time:
12
minutes
Happy Mother's Day to all the awesome, hard-working moms out there!
In honor of this special day,​ it is customary to spoil mom and do something extra special to show her how much you truly care! But this can be a daunting challenge, as you've already given your mom chocolate, pink pajamas and Hallmark cards — over and over again. SNORE! These gifts are so boring, I actually fell asleep while listing them.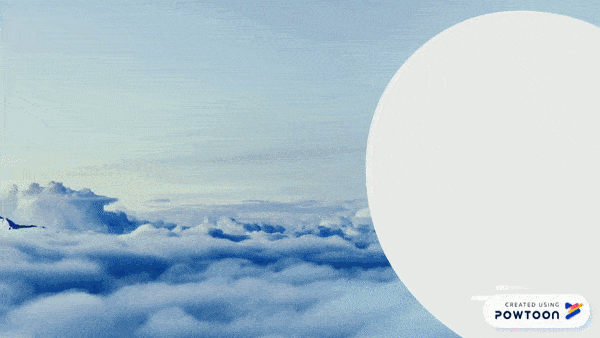 Come on guys! Your mom (wife, auntie, grandma…) deserves something extra AWESOME, full of thought, that will make her say, "wow, now I feel really special." So, without further ado, here are:
​57 totally do-able, Off-the-Wall Mother's Day gift Ideas that will make your mom Super Duper Happy:
1. Let's Start with CHEESE – Cheese is pretty much edible gold; melt hard cheese (or spread soft cheese) on a large piece of bread that has been cut into the shape of your mom's profile, a heart, or the words 'I love you.' 
2. Guitar Lessons – What!? You heard me, learning new instruments over the age of 40 is totally encouraged and has been proven to boost brain activity! Maybe it's finally time to give Guitar Hero a go?
3. "Mini Me" Mother's Day Video – Turn yourself and your mom into animated characters!​ Simply upload a picture of your face, your mom or your entire family and personalize the characters in a Powtoon video message.
4. Tea Time with British Accents​ – Arrange an assortment of teas (herbal, black, green) shaped as the word "mum." Then set aside an hour to sit with "mummy dearest" to drink tea and discuss the royal family with your best British accents. Don't forget to raise a pinky for every sip. (If you happen to be British then use an accent from a different part of England and have a jolly laugh).
5. Mom Advertisement​ – Create a quick commercial, using a pre-designed video ad template, where your mom is the product for sale. Talk about​ the product's awesome qualities. At the end of the commercial (where you list the price), add the killer line: "woops, you can't buy mom because she is priceless." Full Mom-O-Matic Ad HERE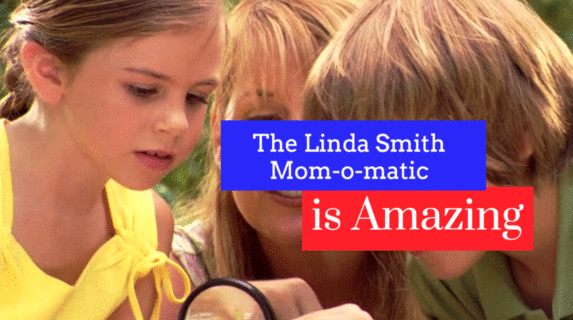 6. Dry Ice – Need I say more. Welcome mom into a room of your choice with a cool fog effect. When she walks into the room cover the dry ice, because "her sunshine" wipes out the fog. The same goes for dry Ice bubbles, pop them when you see mom!
7. Ryan Gosling Photoshop Meme- Take This Meme of Ryan, or any handsome actor that makes your mom melt (don't worry, dad), and Photoshop mom into the picture. Check out this free image editor​ to crop a head in under 2 minutes.
8. Crossword Puzzle– Come up with a question like 'Who is the most thoughtful,  giving, best ever mom in the world?' Write clues that contain the letters in your mom's name, then fit these squares into a puzzle and voila – Mom has a fun activity!
9. Mentos and Diet Coke Concert – Should be performed outdoors only. Arrange Diet coke bottles on a table, play mom's favorite song, and  drop Mentos to the beat! Let the explosive fun begin.
10. Microwavable Calming Pillow– All you need is a small cotton pillowcase, a filler, and mom's favorite aromas  (I like flaxseed, dried rose petals and​ mint, but you can use beans, wheat, lavender, ginger etc…). Heat up the pillow for 1-3 minutes and your mom will be in a happy place.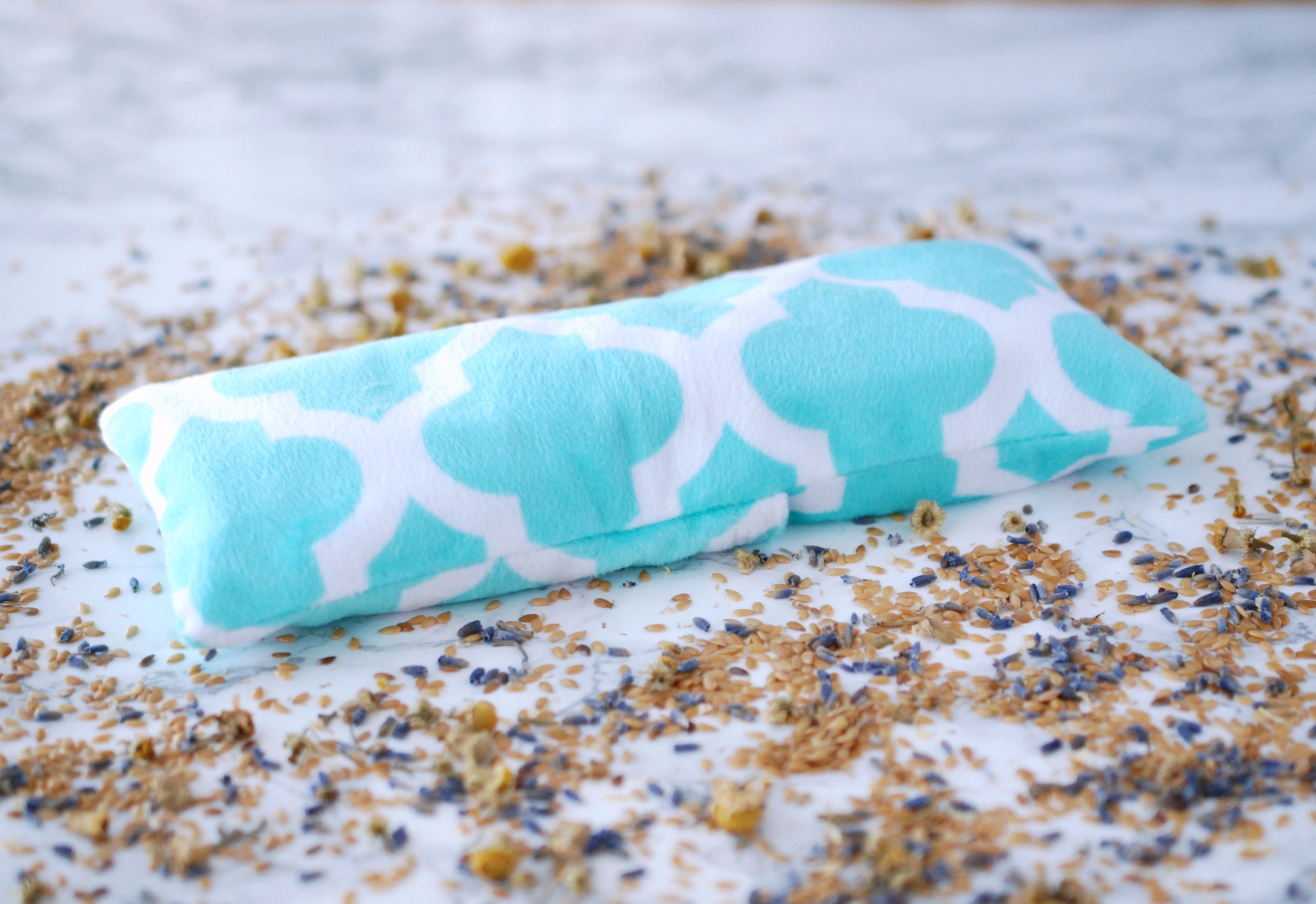 11. Bobble Head Mom – Do It Yourself! All you need is a few household items , a picture of your mom's face (with a fun expression) and this Bobble Head Tutorial.
12. Through the Years –  First create an animated slideshow of family photos that span over several years. Next choose a character to act as a host. Lastly, have this character pop in during each scene to state the year,  location, or even a funny inside joke.
13. Fruit Shake and Taylor Swift's SHAKE IT OFF – Nothing says I love you more than Health. Blend Pineapple, ​ mango, blueberries and all of mom's favorite fruits into a smoothie; After the fruit shake has been digested, blast ​ 'Shake it Off" by Taylor Swift, and dance it up on Mother's Day.
14. Serve a chocolate fudge, ice cream, caramel​ brownie bomb – Geez, it's Mother's Day, calories don't count (but, if sugar or fat is a concern, here are some lighter, healthier versions of your favorite desserts)!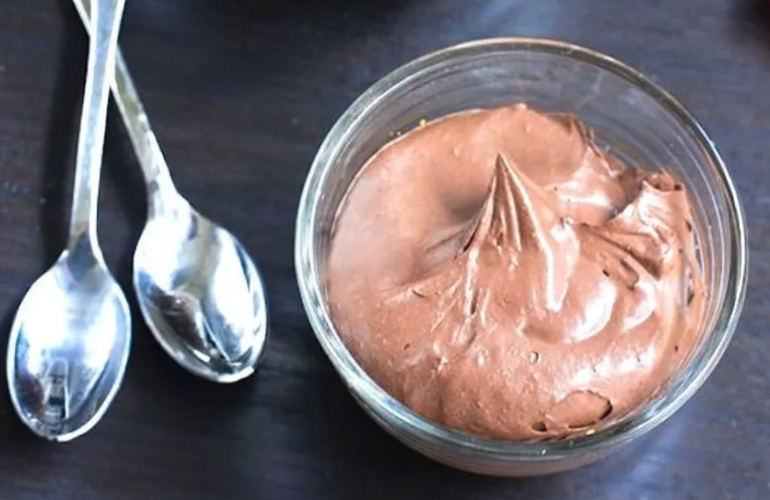 15. Photo Transfer Painting – This is so cool. you will need 24 hrs, a photo printed with standard printer ink, a canvas and some acrylic gel (total cost less than $5.00). Brush a layer of gel on your canvas, lay the printed photo of you and your mom face down, press firmly and go to sleep. When you wake up the next morning, use water to wipe away the paper and you are left with the transferred image! Voila, photo painting! Tutorial here.
16. Tropical vacation in a bathtub. Fill up the tub, throw in an inflatable tube, hang cardboard palm trees and a yellow sun. Hula Skirts and Sangria amplify the effect.
17. Stamp of Mom's Face – You'll need an eraser, a carving knife and some artistic skills. draw an outline of mom's face or profile on the eraser and carve away.When your stamp-eraser is complete you can glue it to a small solid object like a spice jar or block of wood to make it easier to hold. If you fail in drawing, a smiley face or a nice message like'Mom Rocks' works fine. As a last resort you can buy love! Stamp-yo-face creates custom-made face-stamps; it's pricey but mom's worth it.
18. Edible ink – Take your face stamp, dip it in edible ink (beet juice, food coloring, squid ink) and stamp it all over her favorite foods, who doesn't want to eat personalized toast and banana slices?
19. Soap – Carve your mom's favorite objects out of lavender, rose or fragrant bars of soap; If you are not the most skilled carver, don't worry… she'll appreciate the effort. Put the bars in a basket that says, 'I love you Soap much!'
20. Look Down – Print out​ images of things your mom can't stand, then tape them to the bottom of her shoes i.e, pollen, bosses name, fighting etc… Stomp on the ground with your mom and tell her that this year all the negativity is out and only happiness will reign!​ Woohoo!
21. Look Up – Get a Ladder and ​ 'hang' a poster across the ceiling in your mom's bedroom (i.e.,funny message, a print of her favorite painting) so it's the first visual she sees when she wakes up in the morning!
22. Pizza Toppings – Say " I love you, mom" with pizza toppings. Spell out a word, message or symbol with olives, tomatoes or pepper; Add an anchovy exclamation mark at the end to show her you really care.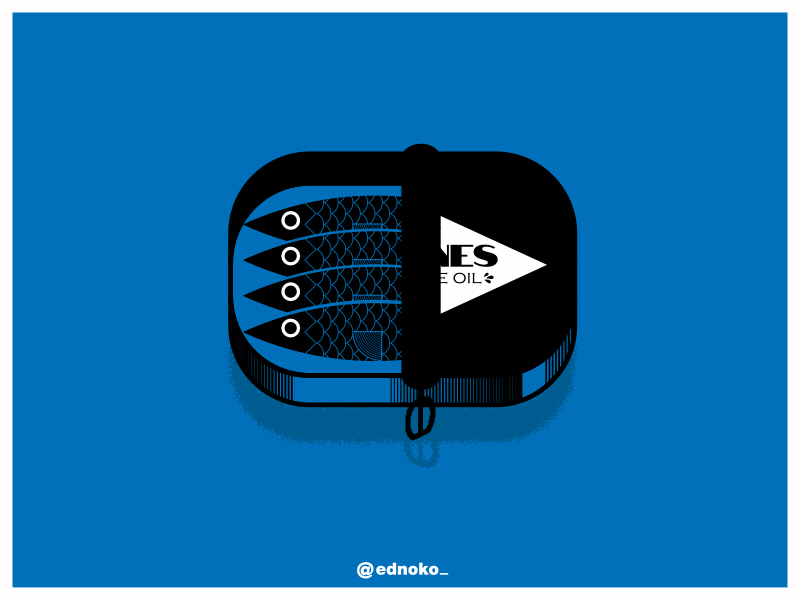 23. Buy an Air Mac – or any Apple product for that matter. If you are going big, then go all the way (amiright)? When someone receives a super expensive gift from you, that love is 100% guaranteed (at least in that moment, you will have to earn it afterwards).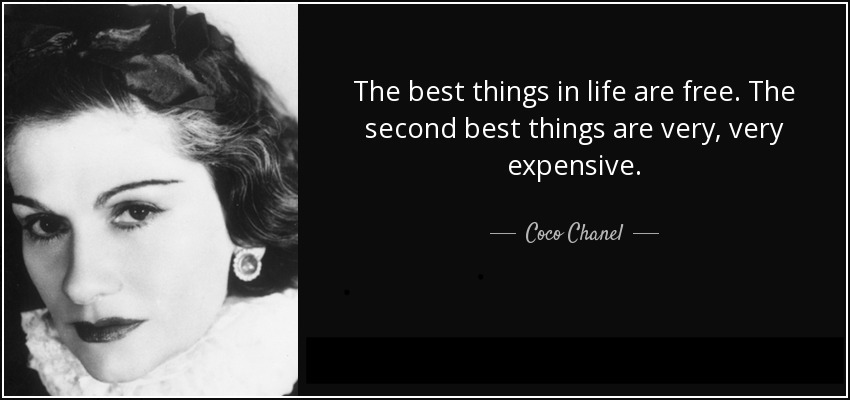 24. Decorated Picture Frame – forget the picture inside, decorate the frame with Mom's favorite quotations, pictures, phrases. Shellac for a glazed effect.
25. Hand-Made Portrait of Your Mom –  Canvas, water colors and brushes will cost you less than $15 but an original piece of art is priceless. If you've never painted before or you don't know how to paint, that's even better — you earn extra brownie points for going outside your comfort zone to please the woman who birthed you.
26. Train Your Pet – (without actually training your pet). This gesture is really funny. Simply use a command that you've already trained your dog (or guinea pig, or fuzzy creature) to do and add a loving message before you say the command. ​ For Example, ​ if your dog rolls over at the command "roll over," you can say: "Hey Muffy, if you​ feel​ lucky to be part of this family and have such an amazing and insanely awesome mom, a mom who knows how to cook the most delicious lasagna and has mastered the art of making people happy, then ROLL OVER."
27. What if you don't have a dog? Get her a dog!​ A recent 'pet' study from Psychology Today stated "Pet owners exhibited greater self-esteem, were more physically fit… were more socially outgoing, and had healthier relationships than non-owners." Um, what are you waiting for?
28. Goldfish Quality Time – Fish make great pets too! Get two goldfish and a small aquarium. Replace the TV (temporarily) and write a note where the TV stood – "Relaxing Quality time with Mom" then stare at the fish together and enjoy the technology break.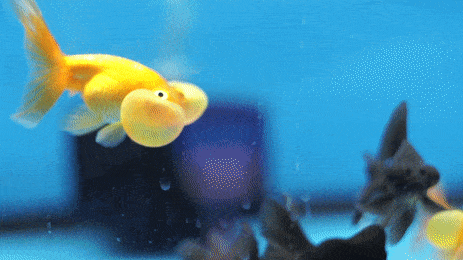 29. Theme a Room– Recreate her favorite place i.e., the zoo, Mexico or Disney World, by implementing elements of that place into the room. For Example, if mom loved the vacation in Cancun you can buy Tequila, play "Mariachi" music and draw the Mexican Flag.
30. Chore Dice – Grab two cubes (you can make a cube here or buy two small Rubik's Cubes and cover them with paper). The first cube is the chores cube; Write down a chore on each side i.e, Dishes, Laundry, Buy Nutella etc… On the second cube write names of family members- repeat names if necessary. Roll the dice and serve your Mom.
31. Countdown – Create an animated presentation listing the top ten (top 20, 30, 40) reasons why your mom rocks. You can use personal pictures as backgrounds. Here's an example of a top 8 animated countdown.
32. Animated Family Music Video – Find an instrumental of your favorite song, gather your family and record them singing the words (this is very easy to do with Audacity, which is free). Upload the audio file to Powtoon (which is also free) and add animation- BAM! You have a personalized movie with your family's voices for Mom. You're welcome.
33. Live Karaoke, in Costume – Sing your mom's favorite song, try to dress like the singer to add an extra giggle factor.
34. Acapella with Family – If you're not much of a singer, then use your vocal chords to add a beat to the background while the rest of your family does the singing for you! Add some friends to the choir, the more the merrier!
35. Website for Mom – Many moms are scared of technology, so start her off by setting up her very own website/blog (Wix and WordPress are great tools), she can even get an explainer video or slideshow on the homepage using the Powtoon Plugin.
36. Mom Resume – But if your mom is a tech savvy​ business woman, then make an animated resume listing all your mom's skills and awesome credentials, then tell her why everybody would be lucky to hire her as MOM!
37. A Maid and a Masseuse​ – Mom gets the day off with a side of Shiatsu.
38. White Glove Test – If you're strapped for cash, clean the house yourself. This is no joke, I'm talking eat-off-the-floor clean,; Get to every nook and cranny. Hand mom a set of white gloves to examine your work. Judgement Day has arrived.
39. Personal Manicure/pedicure– Time to paint mama's fingernails or toenails!
40. Finger Message– Family members paint letters on each of their fingernails with nail polish,​ spelling out a message, (that goes for you too, dad and hipster brother). Line your hands together and let mom read this weird and endearing human art piece!
41. Short, Surprise Video Message– How cool would it be for your mom to be tagged in her Instagram feed with a 15 second video message from you! If she doesn't have an account now is a good time to create one! Or you can just send the surprise video Whatsapp, SMS etc…!
42. Parlez-vous francais? Enroll Mom in an online course to learn a different language (there are many courses that are cheap and low budget).
43. Recreate a Scene – Act out a scene from mom's favorite book or movie, parodies are the best ( ​ '50 shades of Grey' may be an exception).
44. Picnic Time– Picnics never get old. Set out a red and white checkered blanket, a whicker basket, some delicious snacks. Bring mom to the park (the grassy outdoorsy smell does good for the soul( but if you are self isolating, any room can work!
45. 'I love You' Fungus/Bacteria – Buy a Petri dish, agar, a Q-tip and find a piece of moldy fruit (Less than $10.00) Prepare the Petri Dish; Dip the Q- tip in moldy fruit ​ (or the floor or your mouth or anywhere full of bacteria) and write a loving message on the agar ("Love you MOM"). Place the Petri dish away from sunlight and wait a few days until mold/bacteria grows into the message.
46.Knitting Lesson – It's the hottest, old-school thing to do. Be warned this activity is addictive and everything you own will eventually be covered in a layer of patterned yarn.
47. Origami Time – A few pieces of paper, a guide and some quality time could result in some pretty cool paper creations!
48. Hot Chocolate/Coffee Bar – Set up a mini Bar with different chocolate types (dark, white) and flavors (vanilla, chilli pepper, mint). Act as a the barman and brew up a hot beverage catered to your mom's tastebuds. Throw in a few toppings like marshmallows or pistachios. Before she drinks, make a toast to your mom!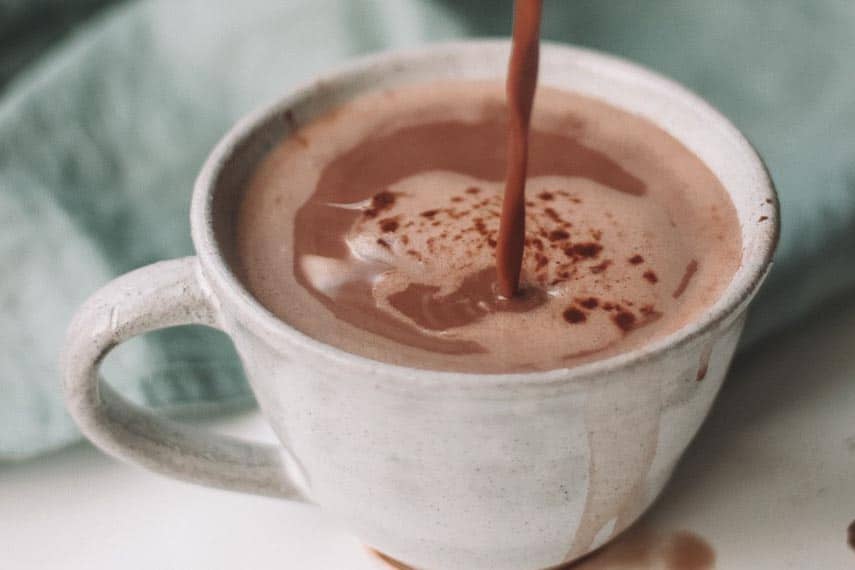 49. Lyric Video – Make a funny animated lyric video of mom's favorite song so she can bop along to the words with props, backgrounds and colors that are personalized and tailor made for her! Upload to Youtube and add a description like "In honor of my mom…" Here's an example of Uptown Funk Featuring Bruno Mars.
50.​ 'Post it' love – Place 100 post its all over your house – each with a reason why you love and appreciate your mama, if you can't think of 100 reasons, that's OK, think harder, you spoiled little child.
51. Mom Business Cards – For moms who want to move up in the tech world; Create a Skype, Viber or an account on another cool communication platform. Come up with a catchy title for the'Greatest Mom Ever' and create handmade business cards with her new account details. Later that day have your family or friends contact her via the new account.
52. Coupon Book – Easy to prepare, a bit of time to execute. Create coupons for movie time, house chores, or anything else you think mom would like as a gift.​ Follow through with high energy and love!
53. Towel Set -Sew mom's name on a towel set or beach towel.​ If you have patience, then add some fake diamonds, sparkly gel, or tie-dye effect. Be original; the tackier the better!​ If she doesn't hang your towels in the guestroom or bring it to the beach, she's embarrassed of you and doesn't love you. Just kidding!
54. Grow a Salad – Go to your local gardening shop and buy a load of different seeds that make up the vegetables, fruits and spices that your mom uses for cooking, smoothies or salads. Simply take a few empty glass jars,​ fill ​ 'em with soil, label the jar and voila, mama has a salad growing in her living room.
55. Follow in Mom's Footsteps – Outline your left and right shoe and cut out about 20 ​ 'footsteps.' Tell your mom, "I know what you want to be when I grow up (or when you get older)." Place the footsteps on the floor and have them lead to a picture of your mom. Awww.
56. SMILE- Mom is happy when you're happy. This one is easy. Cut out a paper arrow, smile and point it to your pearly whites- let her know, "Mom, this smile is because of you!"
57. A Big, Lovable, Huggable Hug. Yup, I just used an adjective to describe itself, that's how awesome your hug should be.
And that is how you make your mom feel special for Mother's Day! I hope you enjoyed these 57 Off-the-wall gift ideas for mom!
Do you have any other crazy or heart-warming Mother's Day gift ideas? What is the coolest gift you've ever given your mom? Let us know in the comments below!
The following two tabs change content below.
Nirel Matsil
Howdy! I'm not actually a cowboy but I'm Super excited to be here, honing in my science background plus marketing experience to help show the world how anything you wish, dream or say, can be made more awesome with Powtoon!
Latest posts by Nirel Matsil (see all)