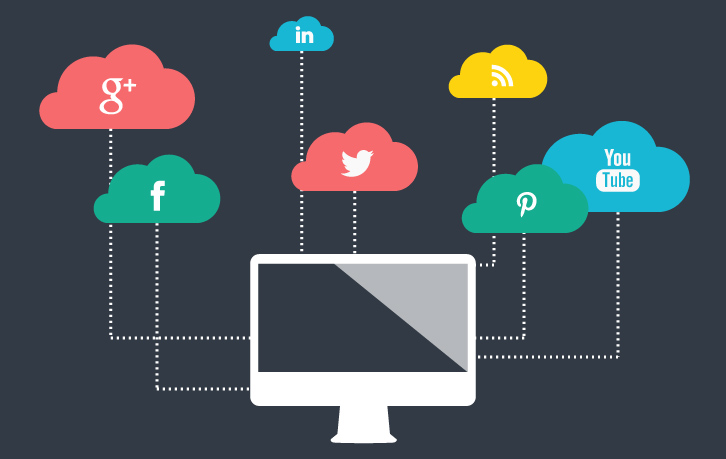 10 Best PowerPoint Alternatives
No more boring Presentations! The 10 best PowerPoint Alternatives!
No one can dispute that PowerPoint is the most popular presentation tool out there. ​ In the Business world, Powrpoint is the absolute standard. ​ ​ Ever since Microsoft released PowerPoint businesses have used PowerPoint for sales presentations, idea pitches and even for webinars. ​ Until recently there has been no real alternative to PowerPoint and a "Top 10 best PowerPoint alternatives" list was not even possible. But slides, slideshow, presentation have become synonymous with BORING and the Term "PowerPoint alternative" has been rising in google trends.
So, if you are looking for PowerPoint alternatives, want some cool new presentation templates or just interested to see what new presentation options are out there. ​ Here is our list of 10 Best PowerPoint Alternatives:
4 Reasons Why Your PowerPoint Presentations Suck and What You Can Do to Fix it!
1 – 10 Best PowerPoint Alternatives: Powtoon
Our number one, in​ our top 10 best PowerPoint alternatives, is Powtoon (no surprise here). Powtoon is the undisputed king of "interesting." ​ If you really want to inspire your audience with a great pitch, story and emotional hooks, this is the way to go; Powtoon allows you to present using animated characters and to introduce yourself or your product using "story telling" rather than "fact telling." ​ Most importantly, you can create short animated video clips from your presentations and embed them into your website (within 3 clicks).
The Pros: Free, super cool, easy to use, unique and great for linear story telling
The cons: Still in Beta mode, styles are limited (certain styles require an "upgraded" account
2 – 10 Best PowerPoint Alternatives: Prezi
Prezi's up and coming presentation software made it to our top 10 best PowerPoint alternatives because it's a great tool for non-linear presentations. Sometimes known as the zooming presentation tool, some people have actually complained that Prezi gave them motion sickness.
Prezi is a bit much with all the flying objects and movements, but it's the best tool for those who need to constantly jump from one part of their presentation to another.
.
10 Best PowerPoint Alternatives: Prezi is great for non-linear presentations
The pros: Non-linear slide management, beautiful user interface, ​ strong brand name
The cons: Too much motion, getting a good looking presentation is requires a lot of effort
3 – 10 Best PowerPoint Alternatives: Keynote
Keynote made the third place in our "Top 10 best PowerPoint alternatives" list because of its easy to use user interface (in comparison with PowerPoint). ​ Keynote is only available as a software download for Mac users who won't touch Microsoft PowerPoint if their life depended on it. ​ It allows all the same functions as PowerPoint, but its's just much easier to use. We love the potential that iCloud brings to Keynote but hate the iPad application.
The pros: short learning curve, easy to use
The cons: Only available on mac, PowerPoint clone
4 – 10 Best PowerPoint alternatives: Prezentit
Preszentit is another PowerPoint look alike. ​ Unlike Prezi, there is nothing groundbreaking here… but it does allow you to create impressive presentations without downloading any presentation software. ​ This beta version is still in Alpha mode and is not even close to usable, but we chose it as 4th place in our "top 10 best PowerPoint alternatives" because the user interface has such potential. ​ It's simplicity is brilliant. ​ Prezentit's strongest feature is it's 'transitions' capability, so if you want killer bullet points that transition really well – you should really check it out.
Top 10 best PowerPoint alternatives: Presentit is really simple
The pros: Free, simple, nice transitions
The cons: Not reliable, limited functionality.
5 – 10 Best PowerPoint Alternatives: SlideRocket
As much as we hate to admit it – SlideRocket is really cool. ​ They've invested heavily in user interface design and it has definitely paid off. ​ (Note to Microsoft PowerPoint team – this is what your presentation software should have looked like)! As is always the case, good quality comes with a price and SlideRocket is not cheap, but if you have to choose between this and PowerPoint, well PowerPoint loses. ​ SlideRocket is number 5 on our "top 10 best PowerPoint alternatives"​ list because creating amazing slides is what this presentation software does well.
Top 10 best PowerPoint alternatives: SlideRocket has an impressive user Interface
The pros: well invested interface, some great features.
The cons: Expensive
Want to read about 5 more of our​ "top 10 best PowerPoint alternatives" picks? ​ Check out Part 2 of this blog post:​ 5 Best Prezi Alternatives​
The following two tabs change content below.
PowToon's Social Media/Online Marketing Manager extraordinaire who loves to provide the PowToon Community with amazing, fun, engaging, and informative content!
Latest posts by Jordana Pepper (see all)