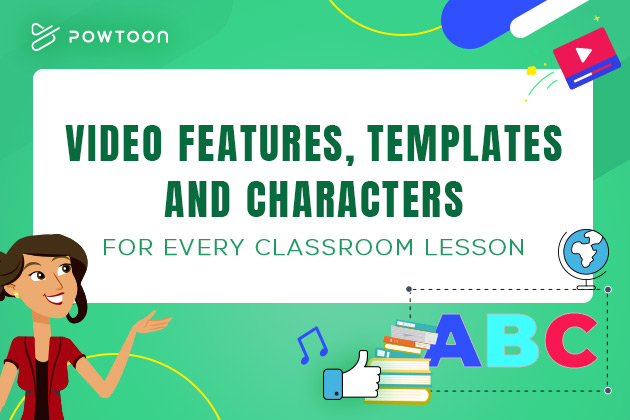 20 Best EDU Video Features, Templates, & Characters for Every Classroom Lesson
Read Time:
8
minutes
A Roundup of Powtoon's Best EDU Video Stuff of 2019… So Far!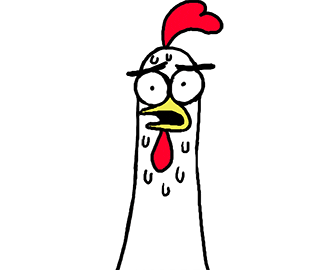 Let's get straight to it. Teachers have a job that's just plain difficult. Between the state requirements that change from year to year, the 'standardized testing' that's breathing down their necks and the constant struggle to get students to pay attention — teaching can get downright frustrating. But even when teachers do succeed to push through all this mud… and pour their heart and soul into their work… they often don't get appreciated for it!
Dear teachers, we hear you, loud and clear. And we truly honor, respect, and LOVE you.
That's right, our CEO loves you, our designers love you and the programmers coding away at Powtoon LOVE YOU, because teachers are HEROES. It is YOU that shape all the young, vulnerable minds into the creative, productive (and even happy) people of the future.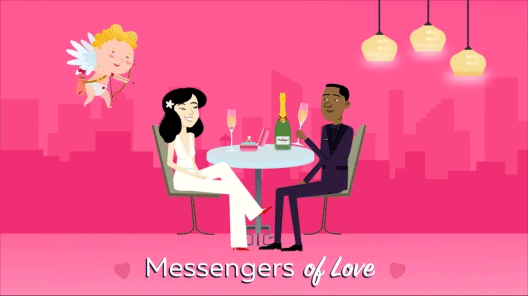 That's why we did a little research into what TEACHERS WANT MOST. According to recent surveys, from school teachers spanning all ages, all levels of experience, and who teach all grades (Pre-K up through university), we found that funding, classroom management, and the changing role of technology in the classroom are your biggest hurdles.
So that's what we tackled.
We are so proud and excited to present this list (packed with images and examples) of the best EDU video features, characters, templates, and lesson ideas that will not only make you look like the rockstar teacher of the year, but will also keep your students edu-tained and excited about learning (without breaking the bank).
So sit back, enjoy this super valuable list of the 20 best EDU video features, and bite into that delicious red apple on your desk — you deserve it.
(And when you're ready to get your feet wet with awesomeness, check out our super-subsidized, low-cost EDU PLANS.)
1. Moving, Flying, Bubbling Science & Communication Icons
More choices mean more creativity, and we are so excited to present a new set of icons that reflect the latest in design trends: extraordinarily bright colors, gradients, and bizarrely beautiful elements!
Where to find them? All Looks ➤ Specials ➤ Social

2. New Templates to Build Student Confidence
Is there anything more valuable than time? The answer is, NO WAY!
Save time, energy, and the annoyance of having to build a lesson plan from scratch by using templates!
Templates work great as student assignments because they give students a starting point to work from! Here are some newbies:
Student resume template
As an educator, it's important to acknowledge your students' accomplishments. But true self esteem is attained when students can recognize their own positive attributes.
This student resume template compels students to identify those attributes and show them off!
Group Project Hackathon Template
Originally designed for tech company Hackathons, this template has become a favorite in the classroom. Have each student introduce themself and explain their role in the project.
3. Plantillas En Espanol — Templates in Spanish
South America, Spain, and Spanish speakers all over the world… tener celebración! Introducing Templates in Spanish:
Meet Jane — Conoce a Juana
One of our most popular templates, this story follows Jane, as she struggles with a problem (a project, assignment) and discovers a solution. Students can easily swap characters, backgrounds, colors, etc., to make it their own.
5 Tips — 5 Tips
Powtoon's most famous "Listicle!" Use this template to share bite-sized pieces of information: List 5 science facts, summarize 5 takeaways, offer 5 solutions to a challenge… It's all easy to absorb when it comes in a short list of 5!
Whiteboard Explainer — Video Explicativo Pizarra Blanca
The signature hand-drawn style is perfect to introduce a topic or simplify a process via clear, step-by-step instructions.
Where to find them? Templates ➤ Work ➤ All ➤ Plantillas en Espanol
5. New Fonts in Multiple Languages
We are a bit typography obsessed at Powtoon because we know that one of the most common and QUICKEST ways to make your video or presentation unique, is by swapping fonts. Say hello to Quicksand, Kirang, and Handlee — 3 of over a dozen new international new fonts, released by our Font-Trend Experts!

6. New Smooth Flow for Classroom Accounts
The "My Classroom" page has been completely redesigned and given a fresh new look, so setting up your classroom account is as easy as 1, 2, Powtoon!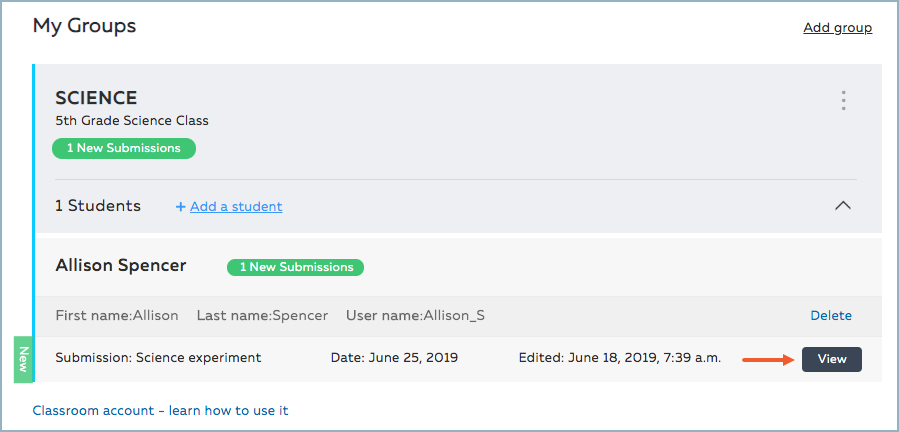 7. Glorious Modes of Transportation
It's time to go places! Jump on board with these sleek new skateboards, scooters, light rails, helicopters, and more uber-modern transport vehicles!
Where to find them? Modern Edge Look ➤ Props tab ➤ Everyday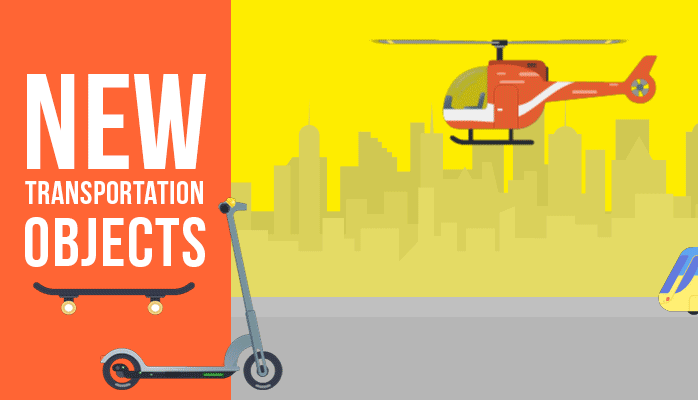 8. Enter and Exit Sounds
Sound effects are a secret of the industry, used for years by movie producers to add humor, emphasize a point or focus audience attention at specific points in their movie. But now your students can use them too! Add pop, drag, whoosh, and chirp sounds to the 'Enter' or 'Exit' movement of any object, character, or text, and watch as your students turn into the youngest set of producers around!
9. Powtoon Connect App — When Phones Help EDU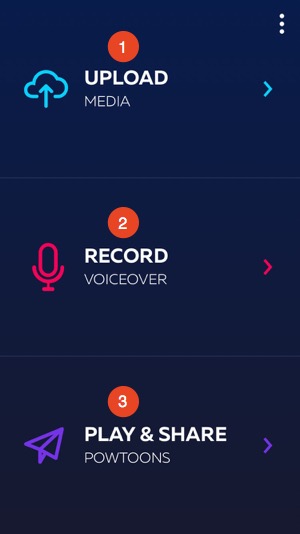 Don't fight the phone, use it to your advantage! Selfies and face-to-camera videos are all the rage! And now, students can upload pictures they snapped and videos they recorded, straight from their phone via the Powtoon Connect App (available in the App Store and Google Play) and right into the Powtoon Studio! If students choose to narrate their Powtoon, they can even record voiceover from their phone! All images, videos and voiceover will be waiting… in their media folder, in the Powtoon Studio.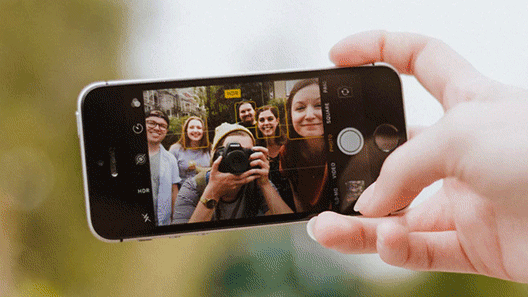 10. 1-Click SWAP
In just ONE CLICK, SWAP your Scene. In ONE LITTLE CLICK, SWAP your character. It just takes ONE TINY CLICK to SWAP your background. And in JUST ONE CLICK, SWAP any prop or object.
That's right people, if you want to switch anything for anything QUICKLY, while keeping the same size and timing of the element, no longer do you have to delete and go search for a new one… now you can do it all in one click with 1-Click Swap.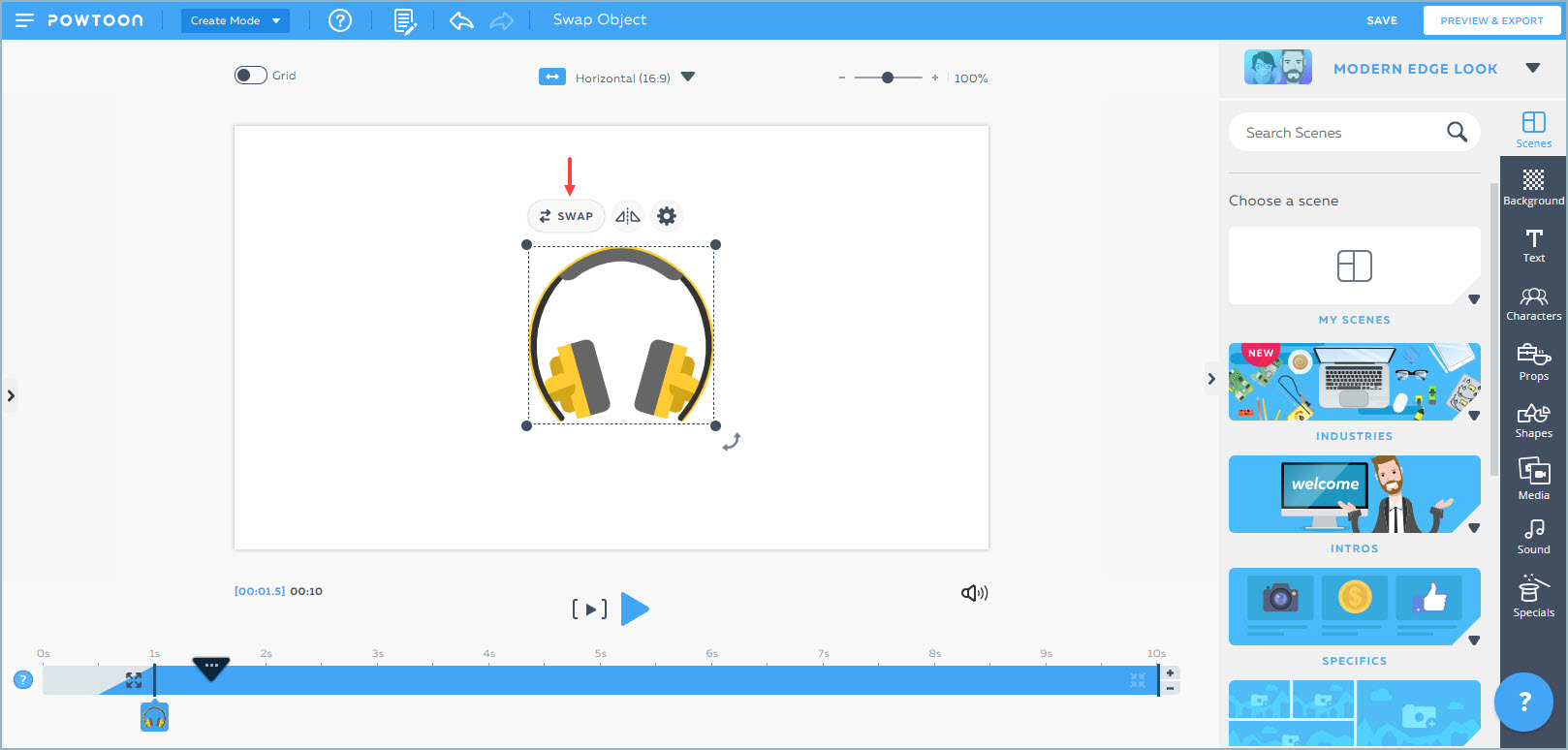 11. Turn Your PPT Into Video in One Click
To ensure your process from PowerPoint to video (or presentation) is super EASY & seamless, we upgraded our PowerPoint-to-Powtoon feature to support all your favorite PPT elements:
text
bullets
backgrounds added to individual slides
shapes
images
line charts
bar charts
pie charts
transitions
and more!
So now… turning your PowerPoint into a Powtoon is only 1-click away!
Ready to see how fast it works?
SIGN UP FOR POWTOON & IMPORT YOUR PPTs NOW!
12. Shapes & Overlays — Welcome to the World of Merged Media
You may not have heard the term "merged media," but you've definitely seen it! Merged media is simply the interface where video and design overlap and it's found everywhere!
Watching subtitles on a foreign film, or animated characters in pictures are both examples of merged media. Use these gorgeously unique shapes and video overlays to keep up with the latest trends in presentation and video!
Where to find them? All Looks ➤ Specials ➤ Social
13. More Diversity to Represent Every Teacher & Student
If we were all the same, the world would be snoozeville. But we're splendidly different! Reflect this diversity in your next Powtoon with the newest characters on the block — introducing this incredible new set of diverse Omnis!
Where can I find them?
Modern Edge Look ➤ Characters Tab ➤ Omnis
14. Video Clips to Make Your Presentations Rock!
As part of our ongoing mission to provide you with the awesomest, most robust video platform, we are introducing an array of HD quality, knock your socks off, premium videos and images… over 1 million— and growing!
So whether you're searching for a scenic beach with whispering waves, a group of students in a chemistry lab, or a suspicious chameleon, you can now find a video or picture to suit all your needs.
15. For All the Tech and Engineer Lovers: New Mechanical Devices, Gadgets, Tools & Machines
Cool new inventions and products deserve representation! Tech students and teachers everywhere are going crazy for these super modern tools and devices! Use these animated drones when discussing flight and security, add windmills to an environmental presentation and throw in measuring tape when measuring experimental results 😉
Need more ideas? Check out 11 quick and amazing ways to use Powtoon in your classroom!
Where to find them? Modern Edge ➤ Props Tab ➤ Everyday/Tech &Web
16. New Poses to Shock the Masses
Good video makers know that the best way to get all eyes on you is to limit text and make use of visual elements. Get ready to become an EYE MAGNET — because your Omnis can now text, applaud and cry!
17. "Music touches us emotionally, where words alone can't." ― Johnny Depp
Classical music can transport listeners back in time, while electric and hip-hop get the party started. Marching band brings us into the world of sports, while space themed music adds wonder…
The right music will help your students make a show-stopping presentation (plus it's really fun to click through all the options!)
18. Hands — In More Shades and Sizes
The famous human hand, used as an enter/exit effect on objects or text, has just gotten a bunch of new additions. Now you can choose hands in different skin tones!
19. Health and Emergency Scenes
How do you make a technical process look inviting? Or present information regarding serious health matters? You remove your audience from the intense or stressful situation and communicate your message in a safer, less threatening way — via friendly colors and animations.
That's why we created eight new science scenes — tech, engineering and medical — to help students send a clear message "I may be presenting something scary but It'll be OK, in fact…it'll be AWESOME!"
20. Fancy Characters, Objects and Elements
Whether you're setting the scene up for an Oscar-worthy announcement, graduation ceremony or Valentine's Day project, we have all the black-tie props to dress up your Powtoon in style.
Where to find them? All Looks ➤ Specials ➤ Holidays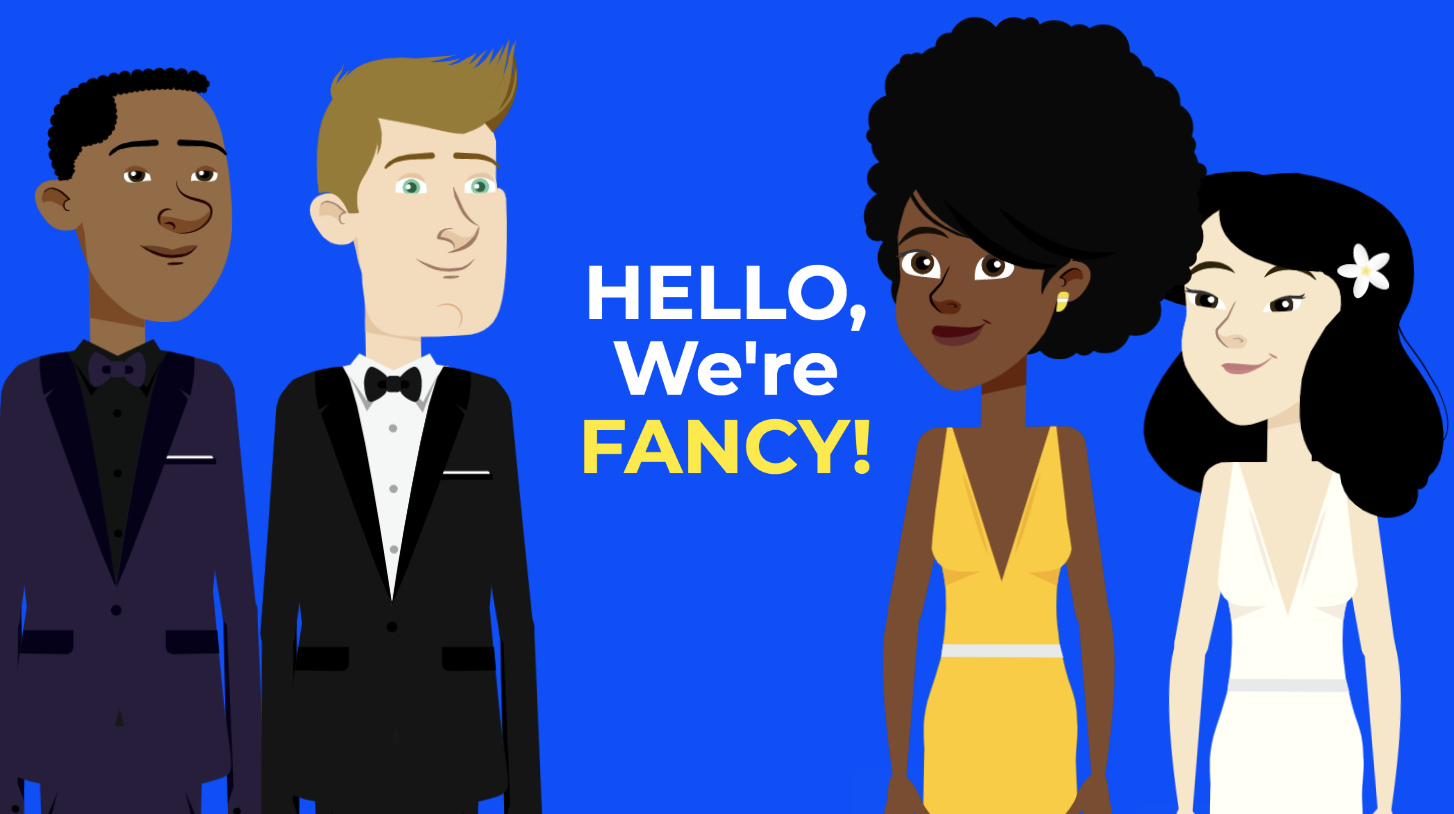 More EDU Video Awesomeness to Come…
We may have reached the end of the post, but this epic list is not finished yet. Look out for more articles, emails, messages, and posts, with updates about the newest video features, EDU characters, EDU templates, videos, Edtech tools and so much more!
Are you as excited to create these hi-five worthy Powtoons as we are to watch them — and share them?
That's right, if you create a Powtoon that is so outstanding you must share, or if you come across any student-created presentations or videos that are just too-cool-for-school, please send them our way!
Stay awesome!
The following two tabs change content below.
Nirel Matsil
Howdy! I'm not actually a cowboy but I'm Super excited to be here, honing in my science background plus marketing experience to help show the world how anything you wish, dream or say, can be made more awesome with Powtoon!
Latest posts by Nirel Matsil (see all)