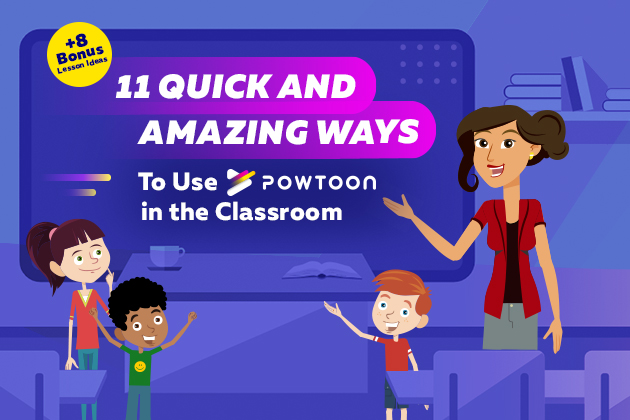 11 Quick & Amazing Ways to Use Powtoon in Your Classroom Plus 8 Bonus Lesson Ideas
Read Time:
7
minutes
I recently read a study on creativity that blew my mind:
"A major factor in creativity is education: not whether you had a 'good' or 'expensive' or 'public' education, but whether you were encouraged to develop your creativity starting at an early age and continuing throughout your school years." — Adobe
Powtoon in Your Classroom — Creativity & Education
We saw this first-hand, when Edson Tellez, a volunteer teacher in rural Mexico, wrote to us about how Powtoon changed the way his students viewed the world. "They're getting more creative, more receptive, and more dynamic in each class."
The mind blowing fact is that developing creativity is the primary determining factor in the overall success of your students! And there are 2 factors that contribute to that development:
1 – Students must have a platform to be creative with (physical materials, online programs, a stage etc…)
2- Direction – Even if you teach in the most affluent school, with the most expensive technology; your students are still only as good as the direction given to them. They are only as good as the challenges you present, the projects you assign and the creativity you encourage.
And Powtoon wants to help you ignite this creativity!


When Technology Meets Creativity
We are standing at an incredible moment in time, at the intersection between technology and creativity… And this is why we at Powtoon have dedicated ourselves to creating the most exciting, engaging, out-of-this-world templates for school!
Each template is a compact lesson plan that provides the starting point for infinite creativity. The real beauty behind these templates is that they serve as a platform for imagination; Students can edit characters, images, animations, text, live footage and even upload their own voiceover, videos and music!
11 Quick & Amazing Ways to Use Powtoon in Your Classroom (plus 8 bonus ideas) including real examples from teachers & students!
1. Red Carpet Intros: Introduce yourself in the most glamorous and unique way possible!
Then have your students do the same, with this Student Resume Template!



2. Mission Impossible Template — Spy music and cyber security transform any assignment into a secret mission (where your students are the heroes)

Check out this example: Mr. Thomas and his Mission Impossible Homework Assignment.
3. Five Facts Template – Get your class focused with a checklist or countdown (the most popular template for learning new topics)

A more advanced template for middle school students:

And for those students who "know it all" – they can share their wisdom in this "5 Pieces of Advice" template!


4. School Rules Template — Lay down your classroom rules in an unforgettable way!

Ms. Soriano shows us how it's done!
5. Show Them How – Students become the educators and create how-to videos to explain topics or summarize large assignments!
One student named Mayank, converted this CEO Resume Template into a presentation about the immune system (by simply switching text and images)!

These Students imagined a very different way to learn botany!

6. Book Report Template — Typing up a book report is lame, becoming a storyteller and movie producer is epic!!

Or if you prefer the traditional feel of pencil and paper, here's another option:

7. Blue Sky Template; The Maker Space Template-  Use this template as a starting point to help students lay out their goals for future projects (and Powtoons)! This is where DIY Meets Education.


8. School Syllabus Template — Ease tensions and peak interest by introducing your course syllabus in animation (the non-threatening medium 😉


9. Class Goals Template — Design Thinking! The Human centered design process to help your students "Empathize, Define, Ideate, Prototype and Test."

10. Special Events Templates – Martin Luther King Day, Memorial Day, winter holidays, birthdays, Valentine's Day and so much more!

11. Year in Review – Celebrate accomplishments, milestones and… graduation!

BONUS TIME! 8 More Lesson Ideas
After receiving Helpful feedback from teachers and educators, we at the Powtoon Edu headquarters are excited to present 8 more ways to use Powtoon in the Classroom:
12. Timeline Template – Move back in time to highlight historical events and move forward to share modern research and visions of the future!

13. Science fair – Summarize your results (all that data and statistics) in an easy-to-interpret infographic Powtoon

14. Six Word Story – Do more with less. Limit the amount of words and watch visual creativity explode!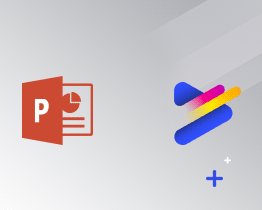 15. Integrate familiar technologies with animation. Transform Your Powerpoint into an awesome video! How? Simply use an existing PPTX presentation (or save your Google Slides presentations as a PPTX) then click on the Import to Powtoon feature, Voila! You now have a video that's ready to be awesomized with live footage, funny characters and wowzer effects!
16. Meet John Template –
Storytelling time with Pixar Pitch; Use John to teach the art of the narrative structure with familiar Pixar movie elements.
17. Snap and Shoot Powtoon – Don't fight the cell phone integrate it! Record and shoot face to camera Powtoons with the Powtoon Connect App! Download at the App Store for ios users, or at Google Play for android users.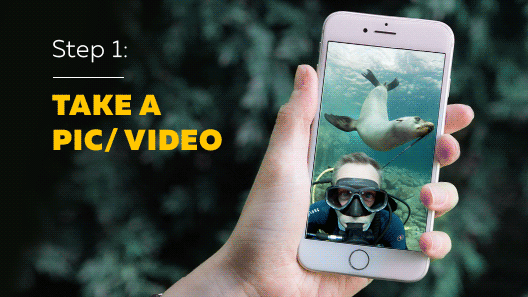 18. Evidence of Learning Video Project – Gather Powtoons as Evidence of student learning. Both you and your students will be excited to show off their "evidence."

19. Collaborate with colleagues— Join forces, brainstorm and  help your colleagues come up with great ideas to optimize teaching and learning! Check out this team challenge about Data-Driven PLC, made a whole lot digestible with this "Meet Jane" template.
Powtoon in Your Classroom – Try it now!
There you have it! The best way to encourage and develop creativity in this technological age is with these outrageous pre-made templates and Powtoon lesson ideas. I've shared 11 quick and amazing ways to use Powtoon in your classroom right now, but there are an infinite number of ways to use Powtoon to spark your students' creativity!

How have you used technology to spark creativity in the classroom? I'd  love to hear about examples in the comments below!
This post has been edited and updated for clarity. 
The following two tabs change content below.
Nirel Matsil
Howdy! I'm not actually a cowboy but I'm Super excited to be here, honing in my science background plus marketing experience to help show the world how anything you wish, dream or say, can be made more awesome with Powtoon!
Latest posts by Nirel Matsil (see all)