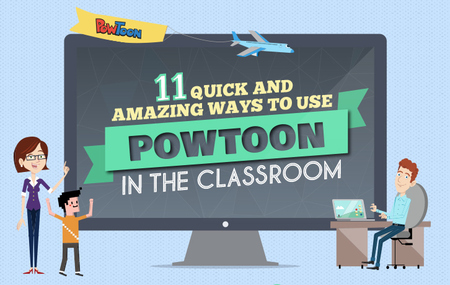 11 Quick & Amazing Ways to Use Powtoon in Your Classroom
I recently read a study on creativity that blew my mind:
"A major factor in creativity is education: not whether you had a 'good' or 'expensive' or 'public' education, but whether you were encouraged to develop your creativity starting at an early age and continuing throughout your school years." — Adobe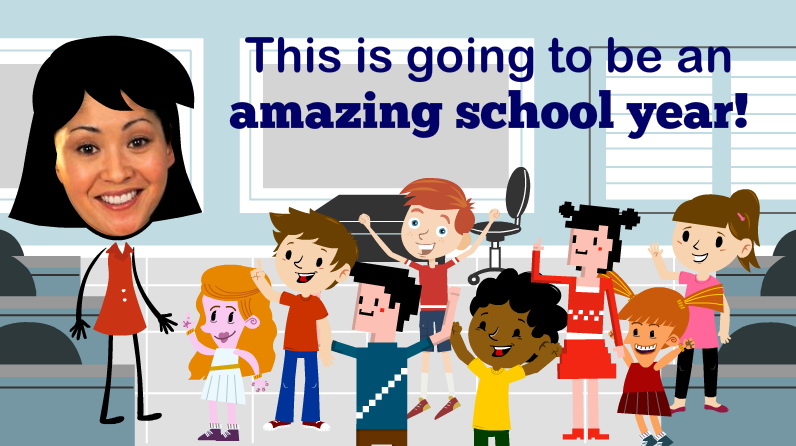 Powtoon in Your Classroom — Creativity & Education
We saw this first-hand, when Edson Tellez, a volunteer teacher in rural Mexico, wrote to us about how Powtoon changed the way his students viewed the world. "They're getting more creative, more receptive, and more dynamic in each class."
The mind blowing fact is that developing creativity is the number one determining factor in the overall success of your students! Even if you teach in the most affluent school, with the most high-end gadgets — your students are still only as good as the instructions given to them. They are only as good as the lessons you present, and the creativity you encourage.
And Powtoon wants to help you ignite this creativity!
When Technology Meets Creativity
We are standing at an incredible moment in time, at the intersection between technology and creativity… And this is why we at Powtoon have dedicated ourselves to creating the most exciting, engaging, out-of-this-world templates for school!
Each template is a compact lesson plan that provides the starting point for infinite creativity. The real beauty behind these templates is that they serve as a platform for imagination; Students can edit characters, images, animations, text and even upload their own voiceover and music! (Or, you can have your students start from scratch and go wild with original ideas, as you'll see below.)
11 Quick & Amazing Ways to Use Powtoon in Your Classroom
Discover 11 ways that Powtoon can be used to integrate technology in the classroom — including real examples from teachers and students who have created their own animated videos, presentations and movies.
1.Teacher Introduction Template — the coolest way to introduce yourself to a new class!

2. Mission Impossible Template — Top Secret entry and Spy Music make every lesson a whole lot cooler!
Check out this example: Mr. Thomas and his Mission Impossible Homework Assignment.
3. Five Facts Template — The most popular template for learning a new subject!
4. School Rules Template — Lay down your classroom rules in an unforgettable way!
Ms. Soriano shows us how it's done!
Check out how Riverside Intermediate School honors our service men and women:

6. Book Report Template — Typing up a book report is lame, becoming a storyteller and movie producer is awesome!
7. Mini Me Templates — Students or educators can upload photos and create cartoon versions of themselves!
Here's an example of "King of the Jungle" for Father's Day!

8. School Syllabus Template — Ease tensions and peak interest by introducing your course syllabus in animation!
9. Summarize a Topic — Repurposing a work template for school!
One student named Mayank, converted this CEO Resume Template into a presentation about the immune system (by simply switching text and images)!
10. Commercials — This totally original Powtoon takes you on a tour of a Plant Cell Amusement Park
(a very different way to learn botany)!
11. Lesson Overview — Summarize key points with a movie!
Below, Mrs Alicea answers the question, "What is Drama?"
Powtoon in Your Classroom — Time to Get Animated
There you have it! The best way to encourage and develop creativity in this technological age is with these outrageous pre-made templates and Powtoon lesson ideas. I've shared 11 quick and amazing ways to use Powtoon in your classroom right now, but there are an infinite number of ways to use Powtoon to spark your students' creativity!
How have you used technology to spark creativity in the classroom? I'd  love to hear about examples in the comments below!
This post has been edited and updated for clarity. 
The following two tabs change content below.
Howdy! I'm not actually a cowboy but I'm Super excited to be here, honing in my science background plus marketing experience to help show the world how anything you wish, dream or say, can be made more awesome with Powtoon!
Latest posts by Nirel Matsil (see all)