How to Easily Turn Yourself into A Cartoon And Why It's So Effective
Read Time:
4
minutes
I recently stumbled across this ad from Nike, which showed people of all ages, sizes, and races falling and stumbling around while trying a new sport. It is hilarious, vulnerable, and within seconds, Nike made thousands of people feel included, motivated, and represented.
That, my friends, is the power of diversity and inclusion. A power that will ultimately translate directly into actual revenue, employee performance, customer experiences, and much more.
According to an Adobe survey, 62% of respondents said that a brand's diversity, or lack of it, impacts their perception of their products or services. Furthermore, 58% of LGBTQ+ respondents, 53% of African-American, and 40% of Hispanic respondents have walked away from a brand for not representing them in its advertising.
The same is seen in employee performance. In 2018 a study by Harvard Business Review found that the most diverse companies scored 19 percent higher in innovation. Which ultimately allowed them to market a greater range of products.
But what exactly is it about showing diverse faces that make your ad, image, or campaign so much more effective?
The Power of Personalization
Have you ever walked up to a sales guy in a store and said, ​ "Hey Mark, where can I find a router?" He will probably do a double-take. Just by reading the name tag pinned to his shirt, you've caught his attention. You have now ​opened a line of communication.
Humans are biologically wired to be a part of a society; It is a psychological need to be included, represented, and loved. We are social creatures who constantly seek ways to connect ​ and communicate with one another. That's why it's no surprise that being ​personal and friendly works.
The exact same concept holds true in company values, brand representation, and advertisement.
Whether you are selling a product or recruiting employees, the value of the item or service becomes reliable and trustworthy if people feel respected, represented, and included.
The cool thing about Diversity and Inclusion is that it simply makes EVERYONE feel included.
This is how animation comes into play.
Creating animated characters is a great way to integrate diverse characters while simultaneously keeping your content personalized.
Animation is a magical marketing tool. People are instantly and subconsciously drawn to animated characters because they remind us of our carefree, happy youth. Cartoons are perceived as innocent, so it's easier to hook your audience through bite-sized messages via animation – especially when compared to blocks of text.
There's a whole lot more on the psychology of animation in marketing. Still, for now, there is one big takeaway – Animation Makes You Likable.
Personalization, inclusion, and likeability are the winning trio to successful marketing. Animated characters tailored to yourself, your employees, and your coworkers make your videos and messages much more relatable. It increases diversity and inclusion, fosters brand awareness, and helps your employees and customers feel connected to their company.
Especially during times like these, it's a clever way for CEOs, leaders, and managers to connect with their remote workers and boost company culture, engagement, and ultimately work morale.
So let me show you how you can animate anyone in four simple steps.
Character Builder
Go to Powtoon.com and sign up for a free account.
Click on the "build your own character" option.
3. Choose the gender.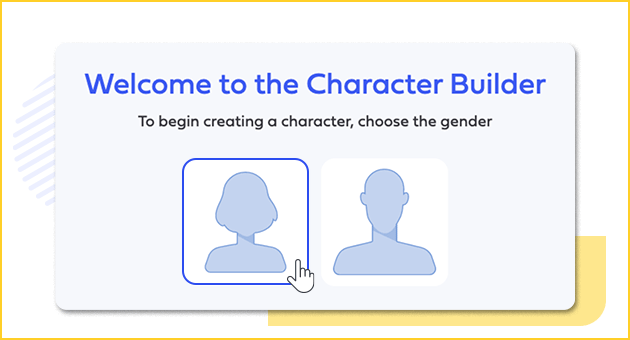 4. Easily customize your character's facial features, hair, skin color, clothes, and animated gestures.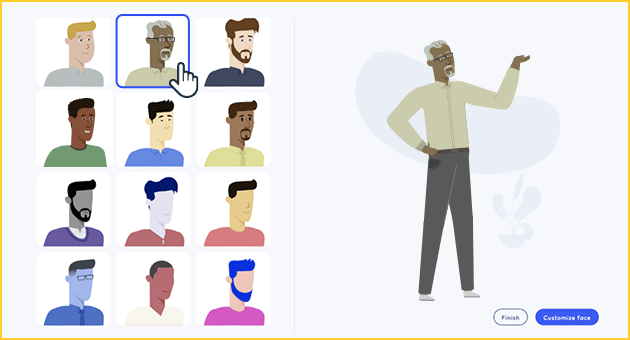 Branded Characters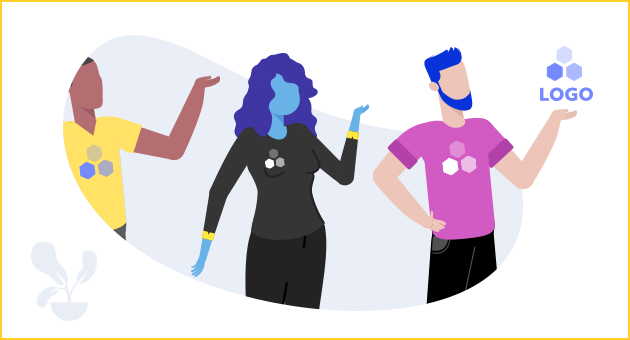 Suppose you want to be super effective at marketing your product or service. In that case, you can create branded characters by including your company's logo on their clothes and selecting your branding colors for their outfits.
So What Are You Waiting For?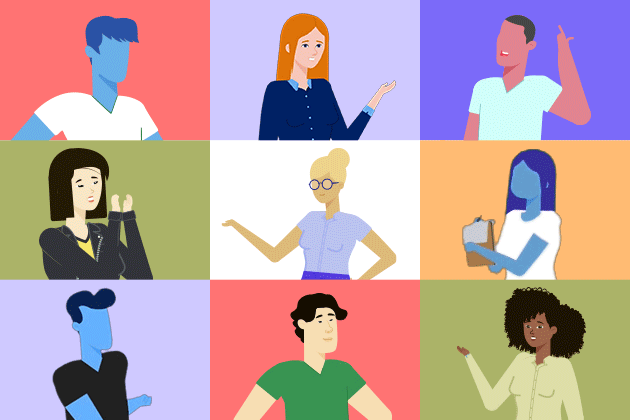 The Character Builder is a great tool that you can use for your ads, any announcement, customer testimonials, new staff introductions, or even for upcoming training videos.
There are endless ways you can get personal with your characters. Sign up and try out the character builder for free. Good luck, and let us know if you take the plunge to animate yourself!
The following two tabs change content below.
Nirel Matsil
Howdy! I'm not actually a cowboy but I'm Super excited to be here, honing in my science background plus marketing experience to help show the world how anything you wish, dream or say, can be made more awesome with Powtoon!
Latest posts by Nirel Matsil (see all)