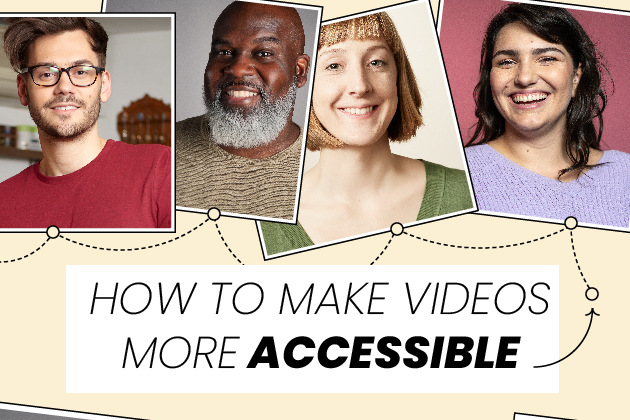 How to Make Videos More Accessible
Read Time:
5
minutes
When creating videos for your website or social media accounts, it's important to keep video accessibility in mind. Accessible Videos can help you reach a wider audience and ensure that everyone can access and enjoy your video content.
Here are some tips to make your videos more accessible. Consider them when you generate and upload videos and ensure you're reaching as large of an audience as possible.
Web Accessibility
First and foremost it is important to make sure your websites and pages are accessible. Web accessibility is the inclusive practice of ensuring there are no barriers that prevent website access by people with physical disabilities. There are a lot of ways you can create accessibility some of them are more difficult to implement than others.
Here are some options you can start implementing today to improve your web accessibility. By making sure your headings and subtitles organize your content correctly you allow screen readers to navigate your content easier. Including alt text for important images helps users of screen readers as well.
Choosing a content management system that supports accessibility is the ideal solution. Some of them even have the option to include accessibility for editing toolbars and video players.
Use colors to help distinguish and organize your content. Red and green color deficiency affects 8 percent of the population, so keep that in mind when creating your websites. Optimizing your web accessibility is a great investment and will ensure a positive user experience for everyone.
Use Colors With High Contrast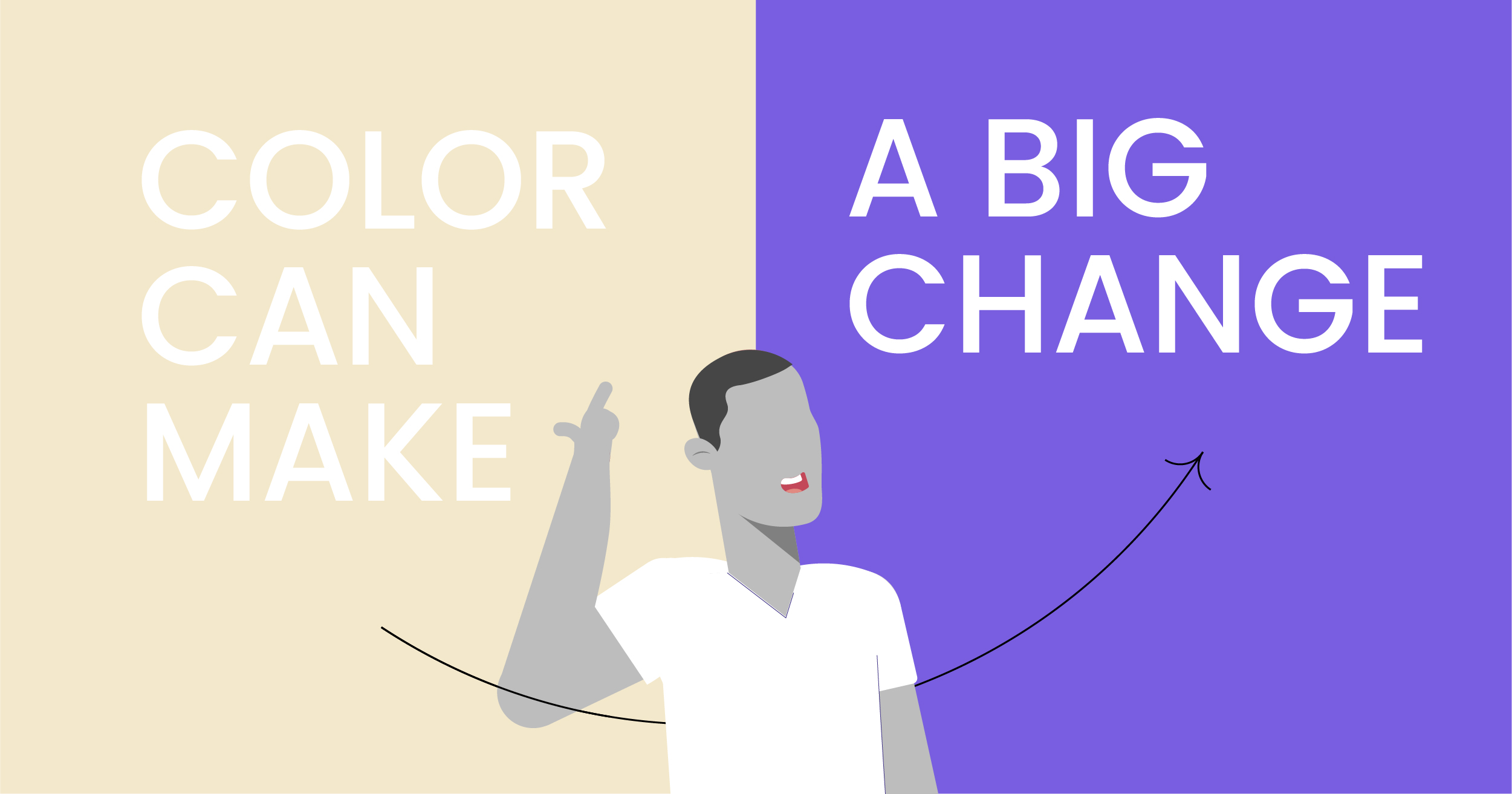 Try to create color contrast in your videos. Colors with high contrast can also increase video accessibility. Contrasting colors are any two colors that appear very different from one another, thus making them easier to distinguish. This is particularly helpful when displaying video subtitles or text and helps differentiate between the text and video background. 
That said, you want to be sure the colors you choose are pleasing to the eye and brand-appropriate. You also want to be certain that the colors you select generate the proper emotional or mental response in your watchers. Consider researching color theory to help you decide which contrasting colors will make your videos both more engaging.
Increase Accessibility with Closed/Open Captions
Closed captions are a great way to make videos more accessible and work great on platforms like Youtube. Closed captions are text descriptions of the audio content in video and can be turned on and off by users, allowing them to control their viewing experience. Additionally, closed captions provide support for those who have difficulty hearing or understanding spoken video dialogue.
(Be aware, one in every eight people over the age of 12 years in the U.S. alone is hard of hearing to some degree. You're limiting your viewers substantially if you don't account for this when making videos more accessible. On the other hand, if you do keep this in mind when posting a video, you'll be more likely to make a positive impression on your followers.)
Open captions are similar to closed captions in that they provide video viewers with text descriptions of the audio content. However, open captions cannot be turned off or disabled by video viewers and instead permanently appear onscreen during video playback. In short – you upload the video with the text in it. Lots of people include this option on their Youtube channel but it works even better on TikTok and Instagram. Open captions are often used as an alternative way of providing content accessibility for those who struggle to understand or hear dialogue or other such audio content in a video.
Some channels even include a sign language interpreter or leave space for a sign language overlay. If you have the resources to include sign language in your videos, then it's definitely worth the extra work.
Include Audio Descriptions and Voiceovers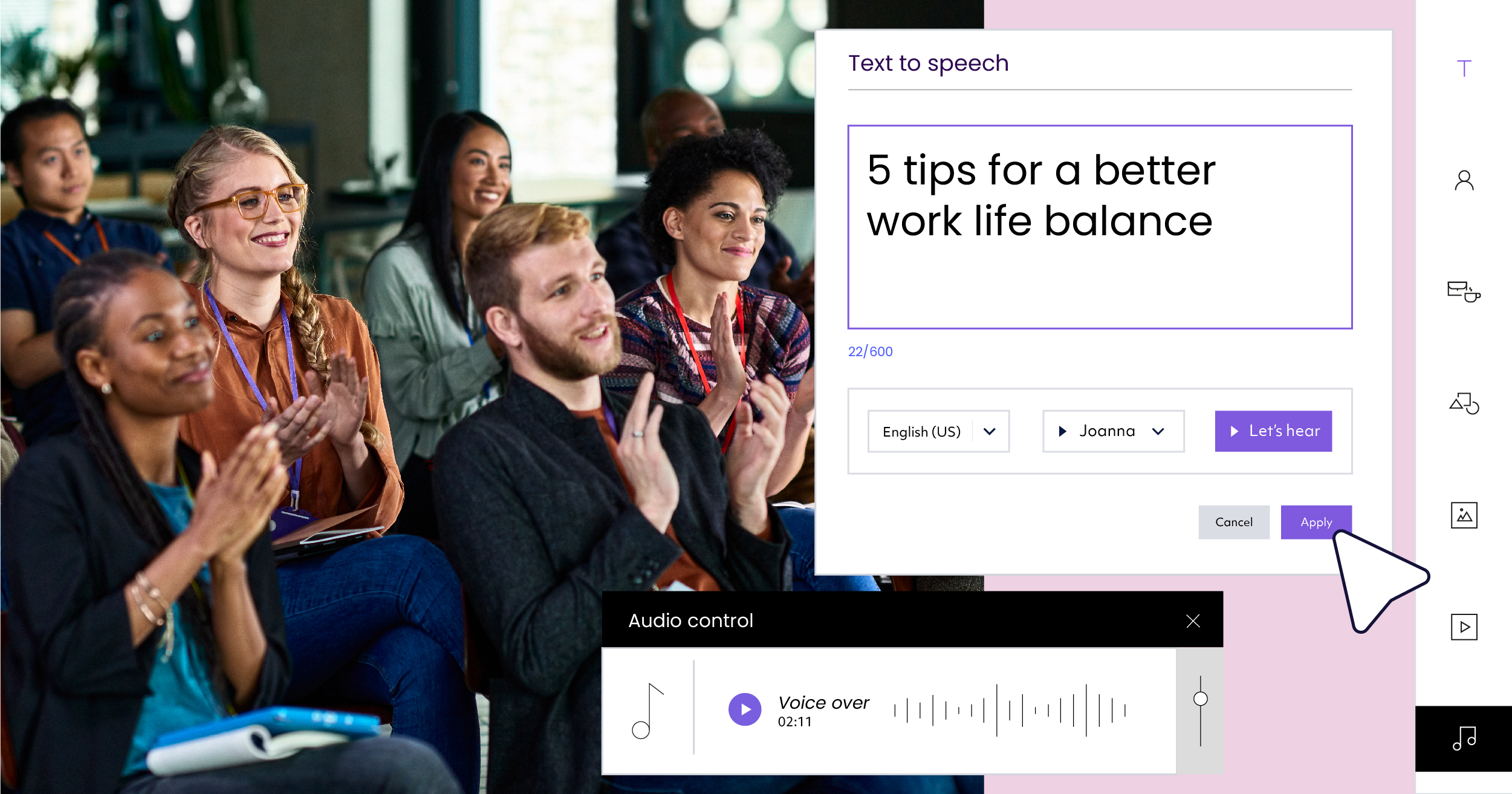 Those with vision difficulties may struggle to interpret videos without the help of audio descriptions and voiceovers. Audio descriptions are typically short recordings that provide a narrative account of video scenes and events, usually played during periods where there is no spoken dialogue occurring in the video. This provides more information about your video visuals and helps watchers understand your content even better. Voiceover is off-screen spoken audio and is added over the top of the video during or after the production process. It can be used to narrate your video or add additional information. With Powtoon Voiceover you can easily record or upload your own voiceover in the Powtoon Studio. Powtoons Text To Speech feature also allows you to literary turn your transcripts into a voiceover in minutes without having to record a thing! All you have to do is add or write up your script, select a language, and choose a voice. To top it off, Powtoon has three voiceover integrations such as Bunny Studios, Fiverr, and WellSaid, which allow for a seamless voiceover creation process.
Offer Transcripts to Make Videos More Accessible
A transcript of your content can also make your videos more accessible. A Transcript provides a written record of all audio that is spoken in video and is typically provided as an accompaniment to video playback. By making a transcript available, users have the option to read through the text description instead of watching or listening to the video itself.
This doesn't simply make your videos more accessible for users who have hearing or vision difficulties. Quite simply, in some settings (such as a busy office), a person may not have the option of watching a video. Being able to read a transcript gives them another means of consuming the content.
Use Large Text in Videos
You can easily increase your video accessibility by using large text in your videos.  The next time you upload a video to Youtube or any other channel make sure your text is LARGE. Large text is any text that has been significantly increased in size, making it easier to read from a distance or on a small screen. This is particularly helpful when video titles or subtitles are used and makes it easier to view and understand the presented information. 
Offer Videos in Multiple Languages
Finally, videos made in multiple languages help increase accessibility. By providing videos in a variety of different languages, you can reach an even wider audience and open up video viewership to more people. In this case, subtitles make your videos available for those who speak other languages. 
Offer Quality Video Content
Whether you want to increase accessibility for your social media videos or any other type of video content (such as internal training videos, onboarding videos, communication videos, etc.), it's essential that you remember a critical truth: accessible videos don't yield significant results for your organization if they don't engage viewers.
Luckily, you don't need a substantial video production budget or significant video production experience to generate quality videos. Powtoon offers templates and a wide range of other such tools designed to facilitate easy video production. Get started for free today to learn more!
The following two tabs change content below.
Hanna is Powtoon's Content Marketing Strategist. She joined Powtoon as a copywriter in 2019, after graduating from university with a specialized degree in marketing and business. She continues to inspire people to create incredible video content with blog posts, videos, guides, and more. Hanna's passions include reading, singing, and caring for animals (#proudvegan). Nothing makes her happier than waking up to her two black kitties who, contrary to popular belief, are good luck!
Latest posts by Hanna Abitbul (see all)