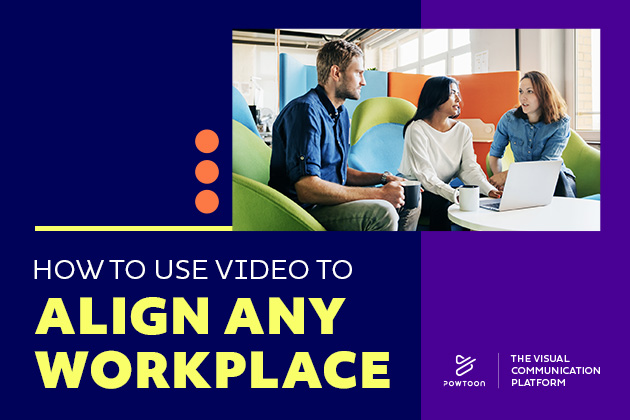 How to Use Video to Align Any Workplace
Read Time:
4
minutes
Successful workforce alignment has never been easy, but the recent rise of hybrid work and virtual meetings has turned employee alignment into a nightmare.
Even though hour-long meetings have become the default, they don't have to be your only option. Videos are highly engaging and enable viewers to access new information at any given time or place. It's like having a meeting without actually having to meet!
That's why I interviewed our very own COO, Mark Rose, along with our Head of HR, Avia Messer, and compiled their valuable tips and tricks into:
12 ways you can easily skip a meeting by creating a short video instead. 
Let's dive in!
Any Type of CEO Update
CEO updates and videos get along like two peas in a pod. Even a CEO update can easily be shared via video. And if you've got this customizable template at your fingertips, you're already killing it.
Back-to-Work Safety Guides
It's finally time to get back to the office. Even though many of us couldn't wait for this day to arrive, feeling uncertain is entirely understandable. With so many new rules to keep in mind, it's no wonder that this process could be overwhelming.
A short video highlighting your company's health guidelines will help your employees have a smoother transition. So what are you waiting for? Help your employees feel safe at work with this professional template.
Financial Updates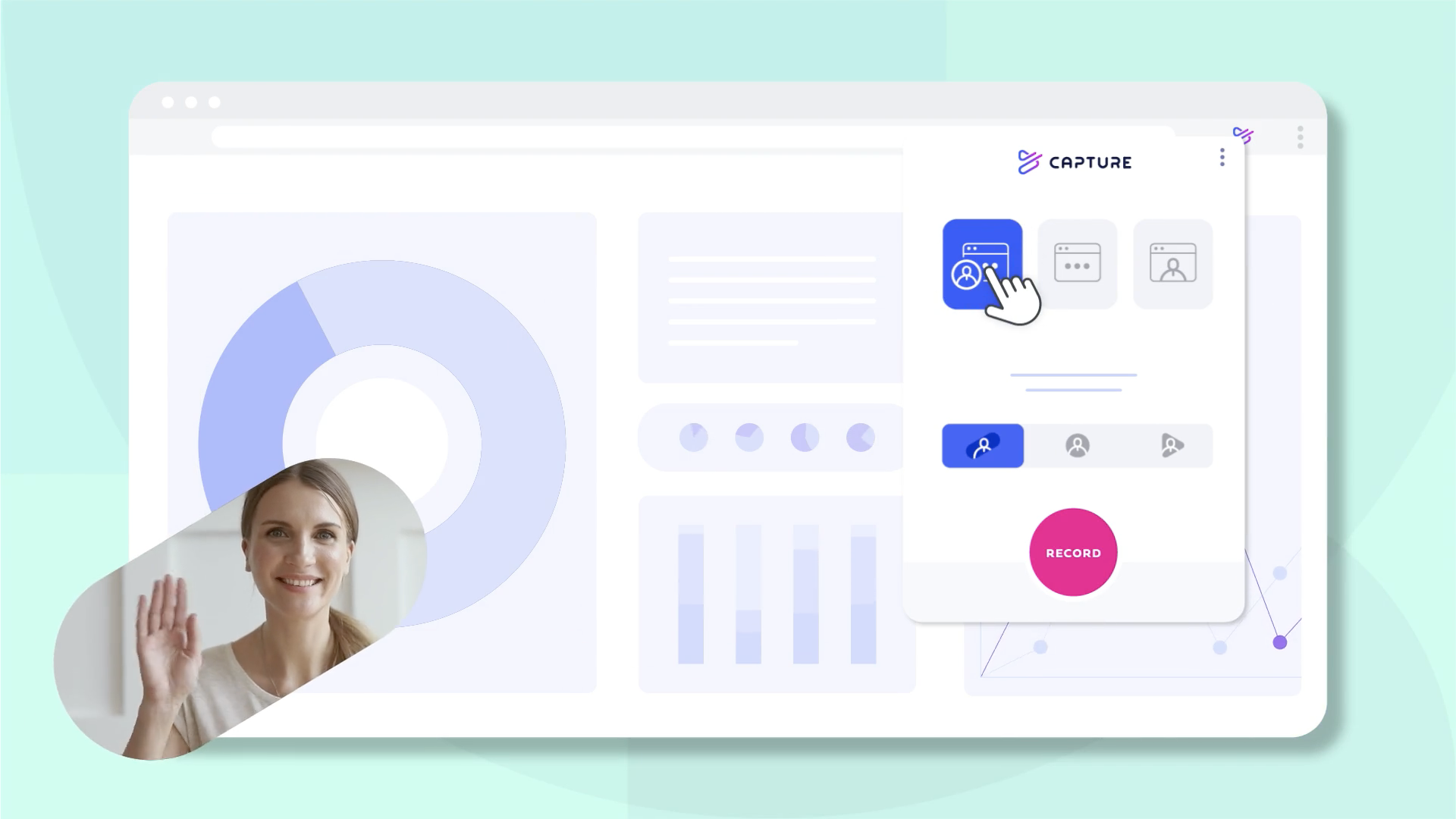 Oh, dear Finance team, I know you are not everyone's cup of tea. Once upon a time, you were bound to end up on a dreary PowerPoint or spreadsheet presentation, boring your audience to tears.
But worry no more, because video can work wonders for you. With capture screen recorder, anyone can make even the most tedious financial updates engaging. Simply record your screen and yourself simultaneously while explaining the stats. 
Sharing Results
There are so many things to keep in mind when you are sharing results. But don't let your inner voice convince you to schedule that meeting. Simply use this template instead. Create the performance of a lifetime and send it off. 
Strategic Vision and Mission Objectives 
Since it takes two to tango, I would like to introduce you to Vision and Mission. They are the "WHY" behind every project, launch, and sale. Don't let your employees tango without these two.
If you are short on time, have a look at this remarkable company vision and mission template. 
General How-Tos
Explaining and teaching new tasks to your teammates can quickly turn into back-to-back meetings. Talk about feeling exhausted!
Save yourself and your coworker some time and send them a quick explainer video instead. Trust me, your hybrid workers will thank you as well.
Weekly and Quarterly Goals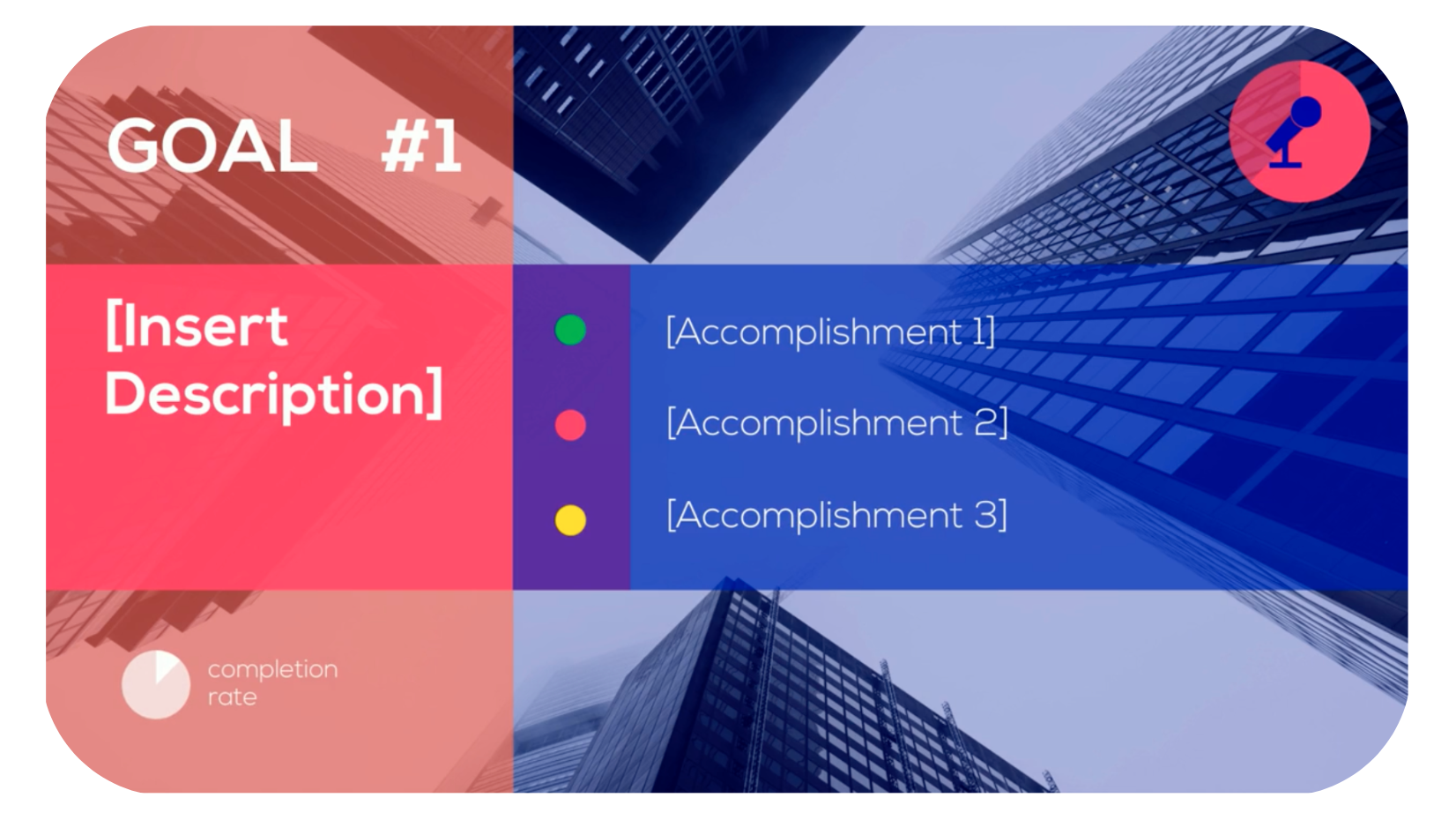 How many of us struggle to feel fully engaged during weekly meetings? Based on statistics, most of us are likely to be doing hundreds of things simultaneously. And yes — it includes snacking on our favorite chips.
I say we call it a day and send out a short video instead. This template is perfect for a weekly or quarterly review. If you would like to go over upcoming projects, make sure to check out this template.
Employee Onboarding
In the new world of hybrid, employee onboarding has proven to be quite the case. How can you convey your company's culture to someone who's miles away from Headquarters?
Send out a welcome, mission, introduction, or a company guideline video and make even the most remote employee feel at home. 
Team Introduction
While we are still lingering on the topic of employee onboarding, I might just add that you can use video to introduce your company's team as well. With this template, you can easily present CEO, managers, and department heads. Make sure to include their contact information under each name. That way, your newcomers get a quick understanding of who is who and who does what.
Recruitment Ads
I know finding new talent can be tricky, but I've got the perfect template for you. And since a bit of inspiration never hurt anybody, I've included 5 ways you can spice up your next recruitment video. Check out this blog post.
Holiday Updates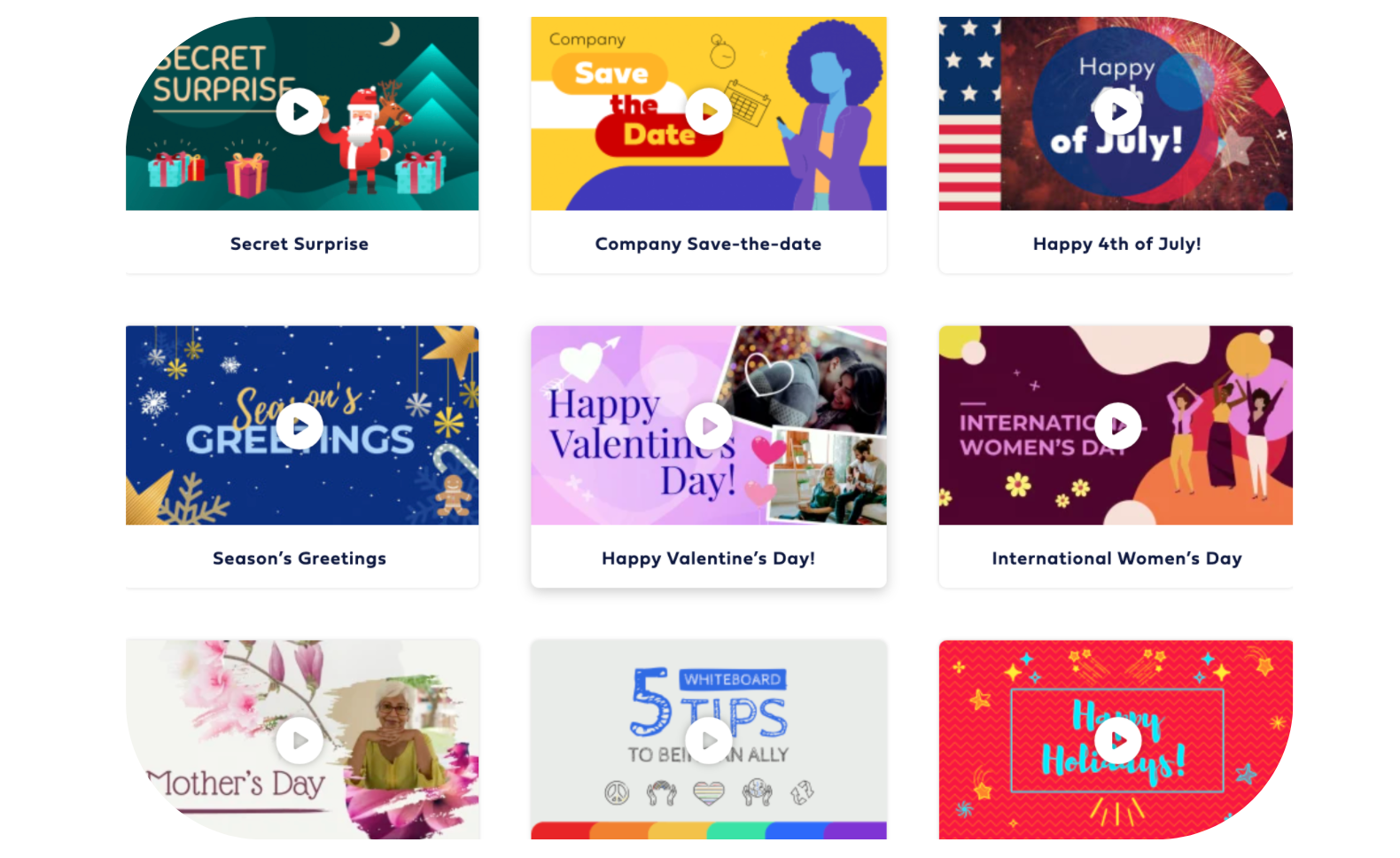 Who doesn't love the holidays? What better way to celebrate than by sending out a fun video. Whether you are in HR, social media, or communicating with clients, holiday videos are a great way to practice cultural diversity. Click here to find your perfect holiday template.
Resumes and CVs
Are you perhaps on the lookout for a new job? Don't be reluctant to dip a toe in the video-creation water! Bid farewell to boring resumes and create a short video that highlights your experiences and skills.
Not only will it be so much more fun to watch, but it will also help you stand out from amongst the other applicants. Don't worry if you feel like this is something a bit out of your comfort zone. Have a look at this awesome resume template and use it as an inspiration for your next CV. This might just be the golden ticket to your dream job!
To Meet, or Not to Meet — Is It Even a Question?
Here you have it. The 12 ways you can avoid a meeting by making use of video instead.
Even though you have all these options, there are still times when a meeting is absolutely essential. How do you decide when to ditch the meeting and when to hold it? Check out Harvard Business Review's flowchart:
In most cases you will find that a meeting is not only unnecessary, but actually counterproductive. Check out Powtoon's video templates for inspiration. There's no better way to keep your workforce aligned and engaged at the same time.
Sign up for free!
The following two tabs change content below.
Hannah Elishevitz
Hannah is a marketing intern at Powtoon. To her, nothing is more exciting than trying out new things. She has a passion for cooking, painting, great books, and sports. Making new friends and claiming new skills is her specialty. She is a big believer that everything happens for a reason and hopes to make people smile wherever she goes.
Latest posts by Hannah Elishevitz (see all)