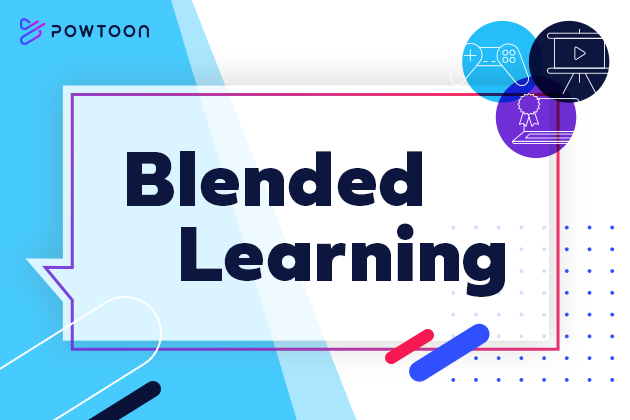 Think Blended Learning Is Just For Schools? These 4 Training Experts Disagree
Read Time:
3
minutes
So many employees perceive training programs as either incredibly boring or as a nugatory, good-for-nothing, profitless waste of time! As the battle over top talent acquisition becomes more competitive, employee training programs are more important than ever! What's a training professional to do?
I'm glad you asked! It has to do with a tactic commonly connected to the education field, but it has massive value for the workplace too. I'm talking about…
…Blended learning!
What Is Blended Learning?
Blended learning, also known as "hybrid learning," combines traditional face-to-face learning with independent computer-based learning. As a new concept in the workplace, blended learning provides a MUCH needed remedy to the feeling of boring dread the traditional approach to training usually inspires.
Simply put, it combines the best of both face-to-face and computer-based approaches to boost learning and deliver business results!
Blended Learning In-Action — 4 L&D Pros Tell It Like It Is!
We dug deep with four training experts that used Powtoon for blended learning training and discovered four major benefits of video-focused, blended learning in the workplace!
Blended Learning Is COST & TIME Efficient
Every company loves saving money… and blended learning can help companies do JUST THAT!
When you integrate video into your training program, you can eliminate unnecessary fund-drainers, like external service providers, traveling costs, and taking time off for training programs.
Not only does this save your company's precious riches, but it saves a TON of time on program planning and elaborate explanations without sacrificing quality.
That's what we learned from our good friend Rich Dawson over at Virgin Trains. (Check out our full interview with him to learn more!)
It's Accessible ANYWHERE, ANY TIME
Gone are the days where employees immediately forget your ENTIRE 4-hour spiel. As Roland Frei from Skyguide put it, with video integrated in your LMS, your employees can watch key points of their training where, when, and as many times as they want!
An extra bonus: whether slow or quick learners, employees are able to learn at their own. In turn, this reduces stress and increases satisfaction and information retention.
It's FUN & ENGAGING
Even Instructional Designer Ami Sheffield, from Conagra Brands, can admit that videos are FUN!
Instead of employees listening to a boring presentation, you can ENGAGE them in a fun, colorful, animated video with content that they're sure to not only enjoy, but to remember and implement into their work! Welcome to the future of learning!
It's PERSONAL & FLEXIBLE
We all absorb information differently, and Amanda Schroder, Casino Sales Training Manager at Caesars Entertainment, picked this up quickly. A one-size-fits-all training will NEVER be conducive to everyone!
By utilizing video, employers have the ability to tailor, tweak, and personalize training material to particular groups of employees with graphics, images, sound, transitions, and more!
People never outgrow their learning styles, meaning blended, or hybrid learning is INCREDIBLY important, no matter what the industry is — from schools to businesses, and in all walks of life.
A Tried-and-True Learning Method — Would YOU Try It?
In the workplace, hybrid learning fuses visual communication with traditional training approaches. If you include this approach, learning can become an interactive and valued experience for employees that actually helps to achieve business goals!
Let me know in the comments below if you've experimented with blended learning in your company!
Need some help getting started? Check out this post to find the best training video templates to start bringing your A-game to visual communications and training.
Happy training!

The following two tabs change content below.
Hanna is Powtoon's Content Marketing Strategist. She joined Powtoon as a copywriter in 2019, after graduating from university with a specialized degree in marketing and business. She continues to inspire people to create incredible video content with blog posts, videos, guides, and more. Hanna's passions include reading, singing, and caring for animals (#proudvegan). Nothing makes her happier than waking up to her two black kitties who, contrary to popular belief, are good luck!
Latest posts by Hanna Abitbul (see all)