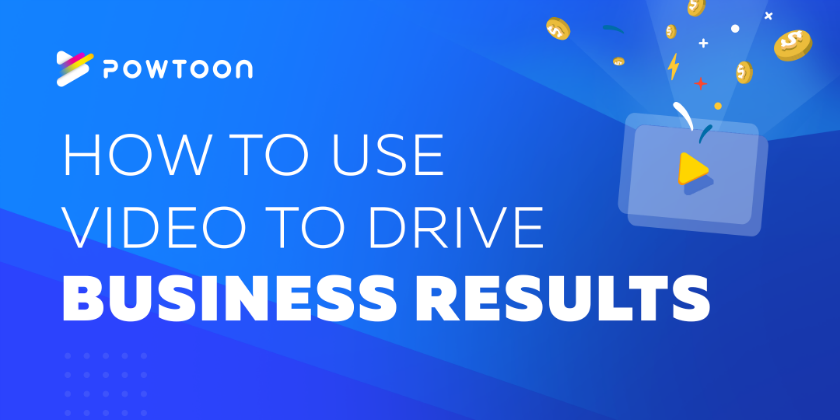 Live Panel Discussion: Driving Business Results with Video [Event Recap]
Read Time:
3
minutes
This month we kicked off our monthly meetup series for the SF Video Marketers Club. The session was focused on helping marketers and video professionals understand how to effectively leverage video to drive business results.
Video marketing is still evolving and it's no surprise that the attendees had a variety of titles including creative directors, video technologists, marketing directors, video producers, social media managers, etc. Effective video marketing brings together a number of disciplines and having a compelling video produced is just one aspect.
During the session, our panelists provided first-hand knowledge of what it takes to craft immersive experiences with video marketing and how to drive measurable ROI.
"Thank you for hosting the panel, it was informative and inspiring — a rare combination!"
Renae Davidson
Creative Director at Renae Davidson Creative
Key Takeaways from the Panel
Our panelist included:
Scott Frost, Technical Product Marketing at Adobe

Harrison Westwater, Executive Producer and Head of Video at CNET

Brian Alvey, Founder of Clipisode
If you are new to video marketing, here are some of the key takeaways from the event to help you get started:
Know your audience
Just like the rest of your marketing, it's important to have a clear target audience for your video. Understanding who you are trying to reach will help you tremendously as you build out your plan to reach them. Before you start your video production process make sure you know your target audience, what are their pain points, and how can you help solve their pain point or help them achieve their goals.
"The SF Video Marketers Meetup was like a conference condensed into a single weeknight event. The panelists and content were thought-provoking and insightful. Connections I made there would've been hard to make anywhere else. I'd certainly go again."
Chris Wallis
Co-founder of Side Pocket Images
Plan for reuse ahead of time
Video can be an incredibly effective tool for marketing, but it can also be time-consuming and expensive to create. To get the most value from each video think about ways that you can take one video and reuse it throughout your marketing. For example, if you produce a video interview, you can take the audio track from the video and turn it into an audio podcast. You can use the transcription from the video and turn that into an interview blog post. There are many ways to reuse content and thinking about it ahead of time can help you produce the content in a way that enables you to easily reuse and repurpose.
Optimize your thumbnail images
There is an astonishing amount of content available and businesses are all competing for attention. So how do you get someone to watch your video? One important element is the video thumbnail image. Make sure your thumbnail image accurately represents what your video is about and is enticing to your target audience. If you don't know what will work best for your audience consider A/B testing to see which image performs better.
"It was an amazing meetup! The information will help me when creating videos for my company, but also to understand our client's needs!"
Etienne Noualhat
Marketing Associate, DaCast
What's Next?
The panelists provided a wealth of knowledge, but the highlight of the event for me was the opportunity to bring so many industry professionals together. Thank you so much to those of you who joined for our first session! We hope to see even more attendees for our next meetup taking place on November 13 in San Francisco at Galvanize.
To join the club and get notified of upcoming events in San Francisco, please sign up for our meetup group.
The following two tabs change content below.
Renee Teeley is a digital marketing leader with extensive video and content strategy experience. She is the Chief Evangelist at Powtoon and founder of a video production company called FFWD Studios. Renee previously served as the Global Director of Digital Marketing Solutions at Brightcove, a leading online video platform for media companies and digital marketers. She has over a decade of experience in the video technology and media space. She has worked with some of the biggest brands and enterprise companies worldwide as well as numerous startup companies to launch content marketing and video initiatives.
Latest posts by Renee Teeley (see all)