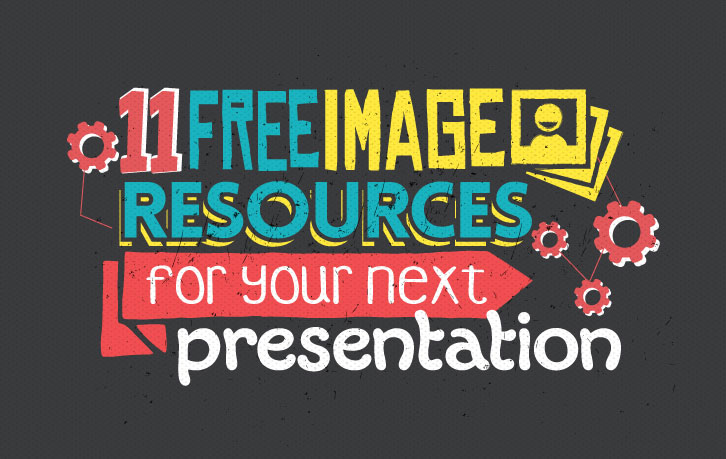 11 Awesome and Free Image Resources for Your Next Presentation
Read Time:
6
minutes
Images make presentations and videos better. Not Text. Not Audio. It is the image that rules this world.
Why? Because images have the power to trigger an immediate and emotional response. This is especially true when it comes to presentations.
Presenters who utilize images within their presentations, get more attention, views, traffic, leads, and customers. In fact, 90% of information transmitted to the brain is visual, and visuals are processed 60,000X faster in the brain than text (source). So, whether your next presentation is a TED talk, an explainer video, or the company quarterly meeting, if you harness the power of images you will better be able to arouse and hold the attention of your audience.
But, Not all images are created equal.
When I refer to powerful images, I am referring to GOOD images. Not the cut-and-paste stock images of men in business suits with bright, bleach white teeth laughing at what he sees on the computer screen. I'm talking about clever images, scenic images, animated images, and images that are full of color, life, and originality. The images that take us to a different reality are the ones that leave a lasting impression.
So, we found you 11 websites that will provide you with the best Free images available on the web.
Copyright Warning
One major caveat before we move on; there is a little thing called COPYRIGHT that can cause a big problem. Let's say you finally find an awesome photo you want to include in your presentation. If you are using a library of free images, in the creative commons public domain, then you are in the clear.
If not, then you have 2 choices: you can download the image, close your eyes and pray that the image owner will not find you and sue you. (You should also pray that karma doesn't bite you in the butt, tools like TinEye are getting better at spotting image thieves). Or you can pick the safer and morally justified route; just agree to the terms and conditions of the copyright. This usually means that you will have to add a link to the image URL or an owner attribution at the bottom, or in the worst case scenario, you may have to pay a small fee (if commercial use is involved).
Now that you know WHY images are so important and HOW to use them, here's where you'll find them: 11 Best FREE Image Resources.
1.

Animated Characters
The immense power of the animated image is often overlooked. Cartoon characters and animations have the power to convey a message in a way that a 'real human' or 'real scene' could never accomplish. Kellogg's is a great case study. Would Frosted Flakes sell so well if a middle-aged woman told you 'Theeeeey're great'? Nope. It's a whole lot cooler if a cartoon tiger told you how unbelievable his bowl of cereal is. Below is an example of the standard business handshake and the same scene using Powtoon Characters.

Pexels.com is a search engine for CC0 images (creative commons zero), with funky categories like vintage, abstract, and tech. Browsing through the wide range of styles and themes is a real treat for the eye. You can scroll randomly or set the filter by categories like 'new' and 'trending' photos.
The title says it all; loads of free images. In addition, you can see how many people have downloaded each image, just in case you wanted to use a more popular image or perhaps the opposite is true, maybe you're in the mood to be a trendsetter.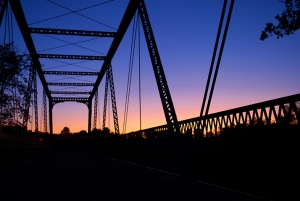 Ever wonder who owns the rights to a cool vintage photo from the 1920's? The answer is usually NO ONE — they are dead. But, just to be sure, you've come to the right place. New Old Stock has a great collection of real vintage photos taken from the public archives that are completely free of known copyright restrictions.
StockSnap.io stands out for 3 major reasons: it has an easy search bar, adds new images frequently and — the cherry on top of the sundae — every single image is free from attribution. I think the site could be renamed don't-worry-this-image-is-good-to-go.com.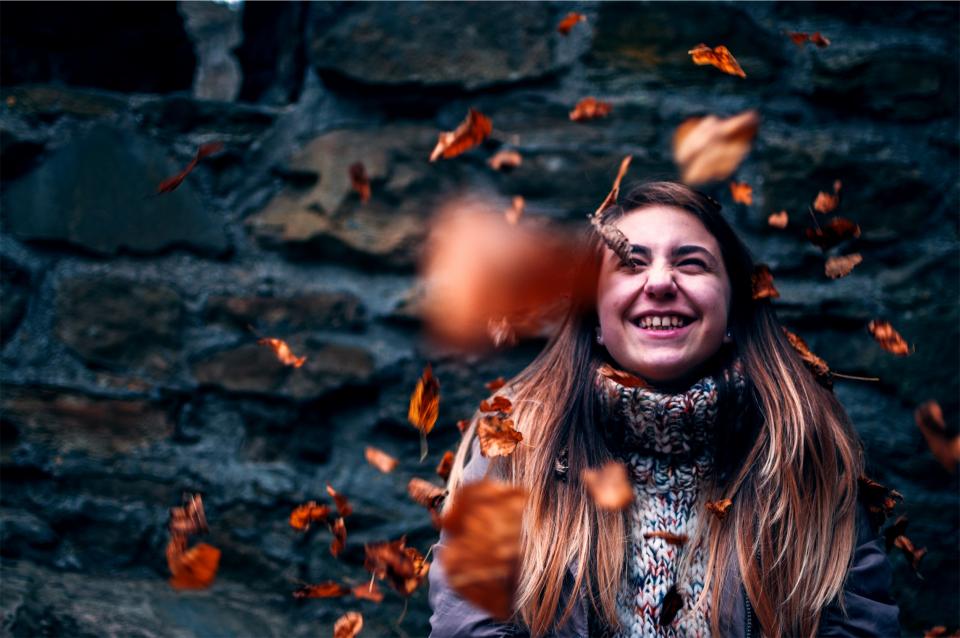 Unsplash definitely makes a splash, a huge splash. The variety and quality of their high-resolution pics make them a top choice for bloggers and website owners alike.
If you like Nature and Geography, especially mountains, rocks and water- this is the place for you. 'Superfamous' is the Los Angeles-based studio of Dutch interaction designer Folkert Gorter. As long as you add a tiny attribution to Folkert, the images can be downloaded and used for whatever your heart desires.
Picjumbo is a quite interesting collection of free photos that can be used for your commercial & personal works. Many of the pictures contain abstract themes, therefore, your search may not always deliver the typical results you'd expect. I typed in 'Roses' into the search and here's the second picture that showed up: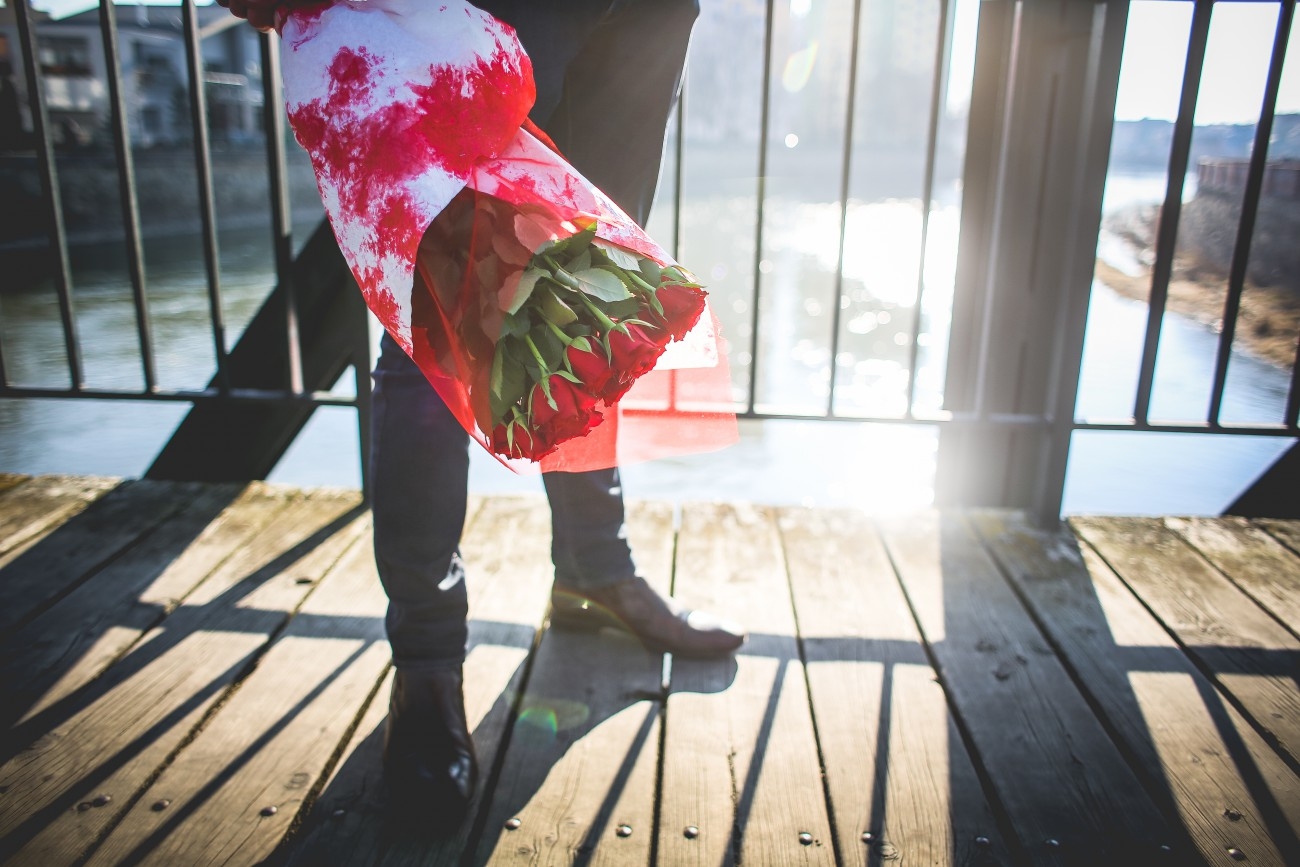 Yeah, I know… Wikipedia!? Wikipedia may be overused and a bit boring as far as common objects or themes are concerned, but when it comes to specifics, such as foreign foods or microorganisms, almost no other site can compete. In addition the guidelines for image use are laid out nicely and clearly under each image. Below is your average Philanthus triangulum feeding on nectar.
​
Getrefe calls themselves the place 'where humanity and technology collide' and they provide royalty-free, high-quality, natural looking photos of people interacting with technology. Many photos have an artsy Instagram feel. But be aware, they do have galleries of images that charge a fee.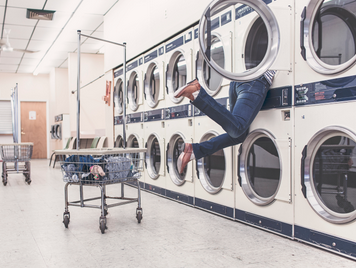 This Google-Images style search is fantastic because the results page allows you to see so many options in one place. The drop down menu is pretty cool and allows you to sort from 'Vector graphics', 'Illustrations', and even 'Wildcard Matches'.
There you have it; an Awesome and Free collection of websites that contain original photos, scenic pictures and abstract images to make your next presentation effective and engaging! Hope you enjoyed these 11 Awesome and Free image resources! We'd love if you'd leave a comment and let us know which one is your favorite!
Looking to create a video or presentation with out-of-this-world visuals? Powtoon offers thousands of royalty-free videos and images for users. Start using Powtoon for free here!
Take a peek into how easy it is to use our state-of-the-art studio below!

The following two tabs change content below.
Nirel Matsil
Howdy! I'm not actually a cowboy but I'm Super excited to be here, honing in my science background plus marketing experience to help show the world how anything you wish, dream or say, can be made more awesome with Powtoon!
Latest posts by Nirel Matsil (see all)