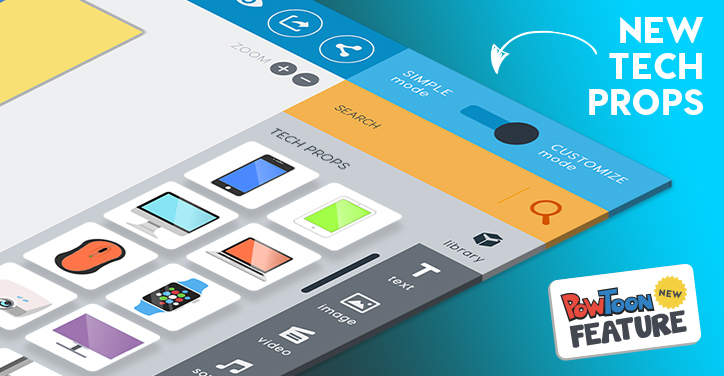 Brand New Tech Props You're Going to LOVE
Read Time:
< 1
minute
Hi, Ari here,
We've been getting a ton of requests for this lately – and it makes sense why. Because you have so many "tech gadgets" in your life, of course you'll want to show them in your Powtoon.
You can now use different tablets, more phones, computer screens and laptops….and we're just getting started.
Which brings me to the exciting news I have for you today: We just released an entire section in your Powtoon library of "Tech Props" that you're going to love. Just click the video to see what we have available!
…think how many work related scenes you can create now!? With just a few clicks, you can have them in your Powtoon in a few minutes!
By the way, these props are available for our Business users so if you'd like to use them just upgrade your plan here.
I'd love to see how you use these new assets in YOUR Powtoon. Let me know in the comments section below!
The following two tabs change content below.
Ari Sherbill
VP Business Development @Powtoon. Ari's known as the "High Energy Guy" who currently advises Fortune 500 companies, Hollywood Studios and over 5,000 executives and business owners every month how to increase their leads, engagement and sales with Powtoon. He's spoken on stage with MGM, the Sands Hotel, 3M and Oracle. NASA referred to his strategies as "fresh and intriguing". Learn how to grow your sales and impact by following me on twitter: @AriSherbill
Latest posts by Ari Sherbill (see all)