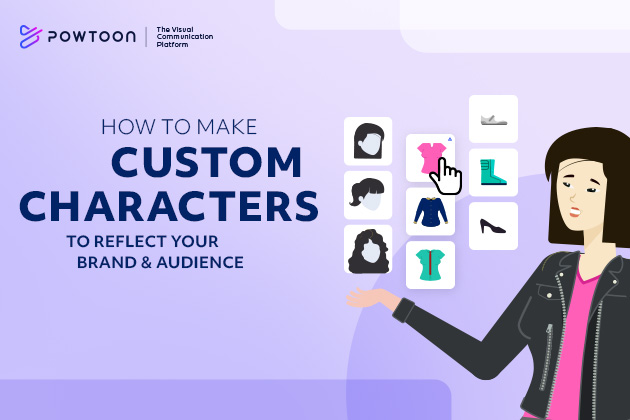 How to Make Custom Characters to Reflect Your Brand & Audience
Read Time:
4
minutes
Every brand, no matter the size should be using custom characters that truly reflect your brand and audience. The math is simple. All great brands tell great stories. All great stories need great characters to take the lead, learn the lesson, and save the day.
But if that's the case, why would you tell brand stories with clipart off Google Images, generic animated characters, or white-washed stock-footage that doesn't fit your brand? Making custom characters allows you to create visual representations of your brand and audience that's completely unique to you! If you think they're out of your reach, think again. Let's dive in.
What Are Custom Characters?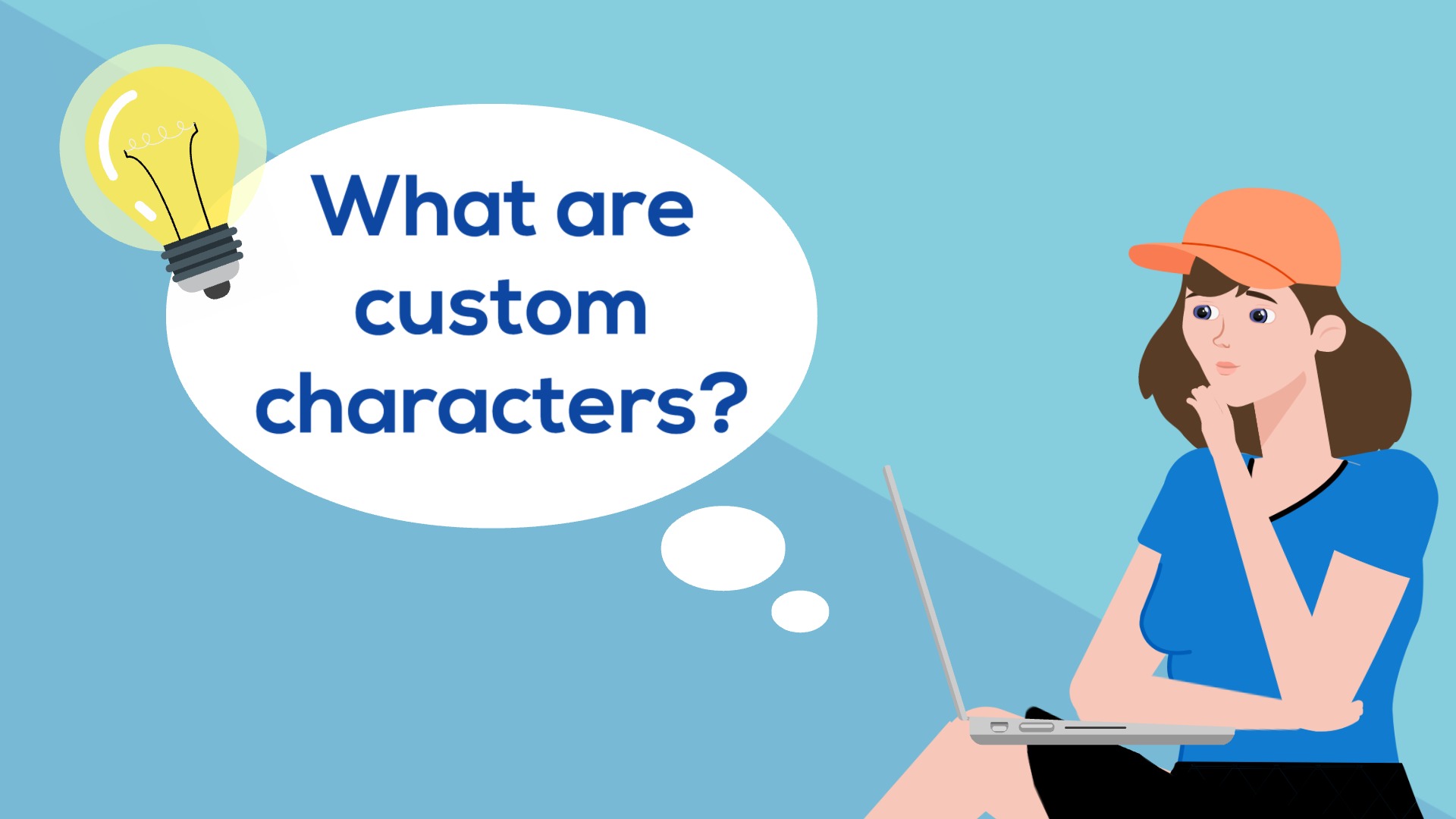 Custom characters are animated characters whose features can be set to match… well, whatever you'd like them to! That means fine tuning skin tone, face shape, hair style, clothes, accessories, and more.
By making the characters yourself, you can skip the hefty price tag of a creative agency, while making as many characters as you'd like, in the way you envision them to look.
If you're an entrepreneur or marketer, you might use custom characters in an explainer video to have them play the role of a product guide or represent your target audience. You can also use them in virtual event presentations, pitch decks, or social media posts to add personality to an otherwise dry topic while showcasing your brand's look.
If you're looking to visually communicate within your company, let's say for employee onboarding, a company update, or a meeting recap, creating custom characters is also a great way to show off company culture as well as the diversity of your dream team.
Custom Characters that Reflect Your Brand
Your brand's got a life and personality of its own, and it's simple to discover it! If you've never done this exercise before, do it with me now.
Close your eyes, and try to envision if your brand would be if it was a person. Consider:
What does that person look like? Is it a man? A woman? Is it a very realistic person, or a more representative character?
What kind of clothes do they wear to express themselves? Are they at work? Are they working out? Are they casual, elegant, stylish, utilitarian?
Are there any accessories that help tell this person's story?
Keep in mind what industry you want to represent. And especially include your company's logo and brand colors.
You'll want to customize your branded character to match that vision in your mind (more about that coming up below!).
With your character that represents that personification of your brand, go ahead and think strategically (and creatively!) about where you might want to put your new brand mascot. Add them to a screen recording, an email GIF, or any video or presentation you can dream up in Powtoon's visual communication platform.
Custom Characters that Reflect Your Audience
Now, this is where things get interesting. There's a good chance the videos and visual content you create are for a specific audience. If you're in sales, your prospects are your people. A corporate trainer or in instructional design? Your audience is likely employees you want to onboard or upskill. If you're a marketer, your audience is your leads, followers, and fans.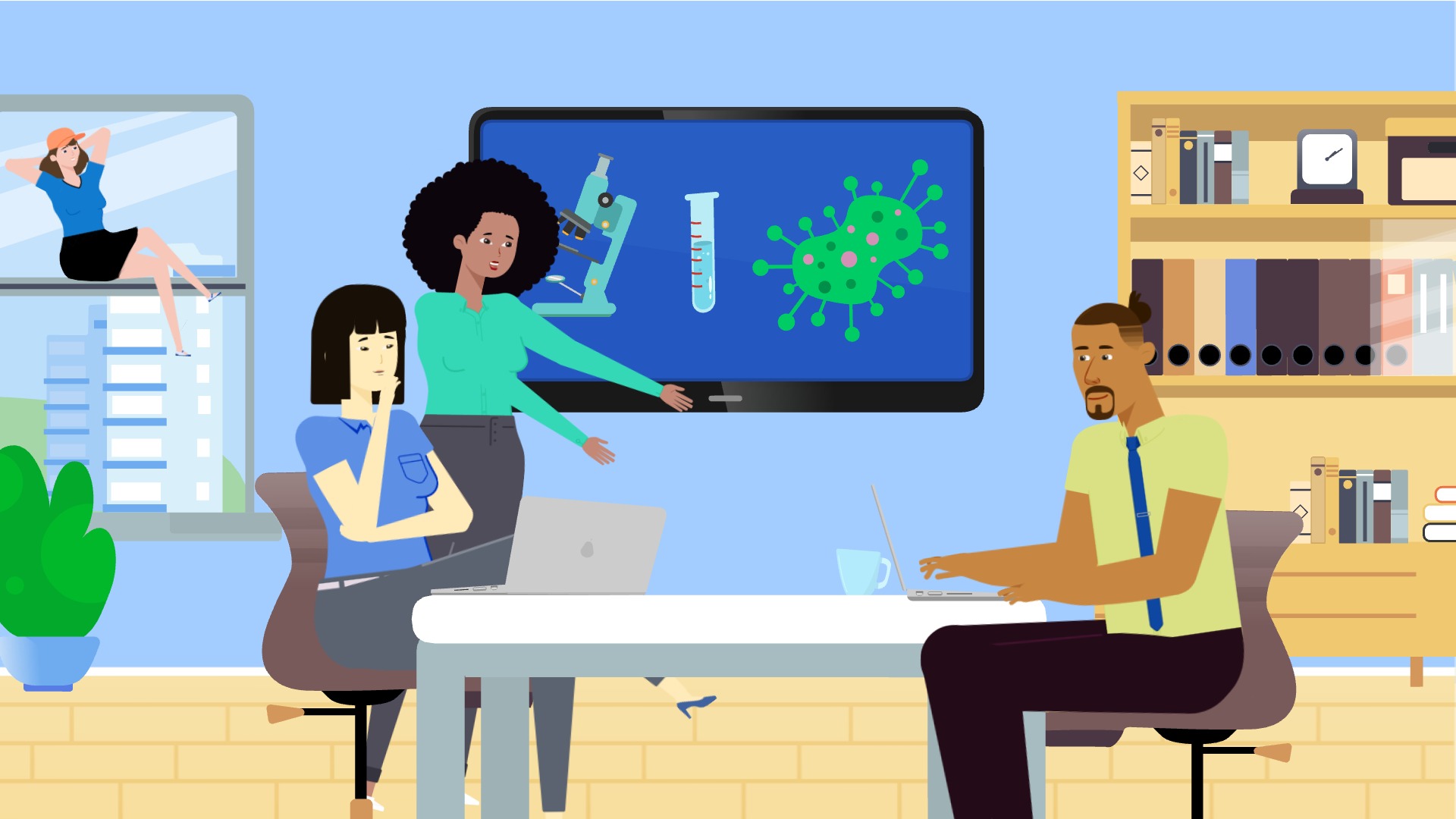 No matter who your audience is, think about the persona you're communicating with and who would visually represent them. People want to see characters that reflect themselves in the videos they watch. It makes your story that much more captivating and relatable. Plus, characters that resonate with your audience makes your viewers feel seen and understood. Why wouldn't you want to give them that sense of belonging?
By creating custom characters, you can easily make individual or even groups of characters that showcase the diversity of your audience. That's immensely valuable to your viewers to know that your message is for someone that looks, dresses, and acts just like they do. That sense of inclusivity, equity, and belonging is key to help your audience understand that you get them and that your solution is worth their time and attention.
Creating Custom Characters
So now that you're as excited about building custom characters as I am, how does it work?
It's easy! With Powtoon's Character Builder feature, you can now create a character that reflects your brand and audience with just a few clicks!
A few steps toward creating your first character:
Once you're in the Powtoon Studio, where all the visual creation magic happens, under the Characters tab click on "Create Your Character".
Start playing! You can choose to customize the gender, face shape, hair, eye, nose, mouth, clothes, even accessories! Lastly, upload your company logo and brand colors to make your character truly yours.
That's it! You've now made your very own character that can make over 30 facial expressions and body poses. Use your branded character time and time again to bring out your brand's personality in your daily communications.
Ready to get started? Sign up for Powtoon today!
To celebrate the launch of Character Builder, we're giving you full access to the feature — as well as our more valuable plan — for 40% off through February 28th! Don't miss out on the chance to make custom characters all year long!
Want to see Character Builder in action? Watch this on-demand webinar anytime you'd like,
The following two tabs change content below.
Shoshi Davis
Shoshi joined Powtoon as a Marketing Assistant. To read more of her stuff, you can find her content on Upwork and Business 2 Community talking all things inbound marketing for SaaS. After only 2 weeks at Powtoon, Shoshi was dubbed by the marketing team as having the superpower of "Unbridled Enthusiasm." So that was pretty cool.
Latest posts by Shoshi Davis (see all)