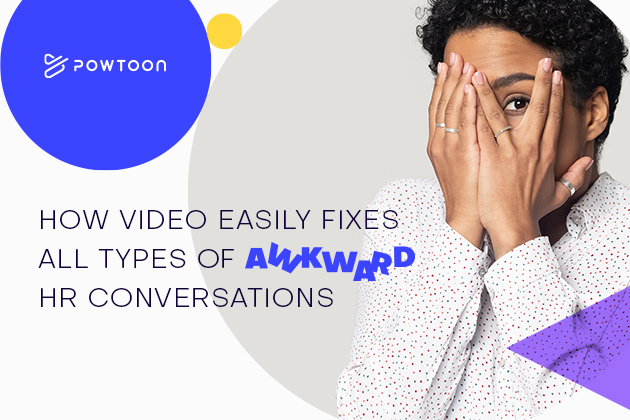 How Video Easily Fixes All Types of Awkward HR Conversations
Read Time:
3
minutes
Handling awkward conversations is basically every HR professional's superpower. But at times, even the most courageous of us would rather sweep it all under the rug. What if I told you that some of those really hard conversations don't necessarily have to end up face-to-face in your office space… At least not right away. 
Let me show you how you can gracefully address the elephant in the room without actually having to say a word! In this blog post, I will show you the five times you can use video to communicate some of the most challenging conversations with ease.
Let's dive in!
Manners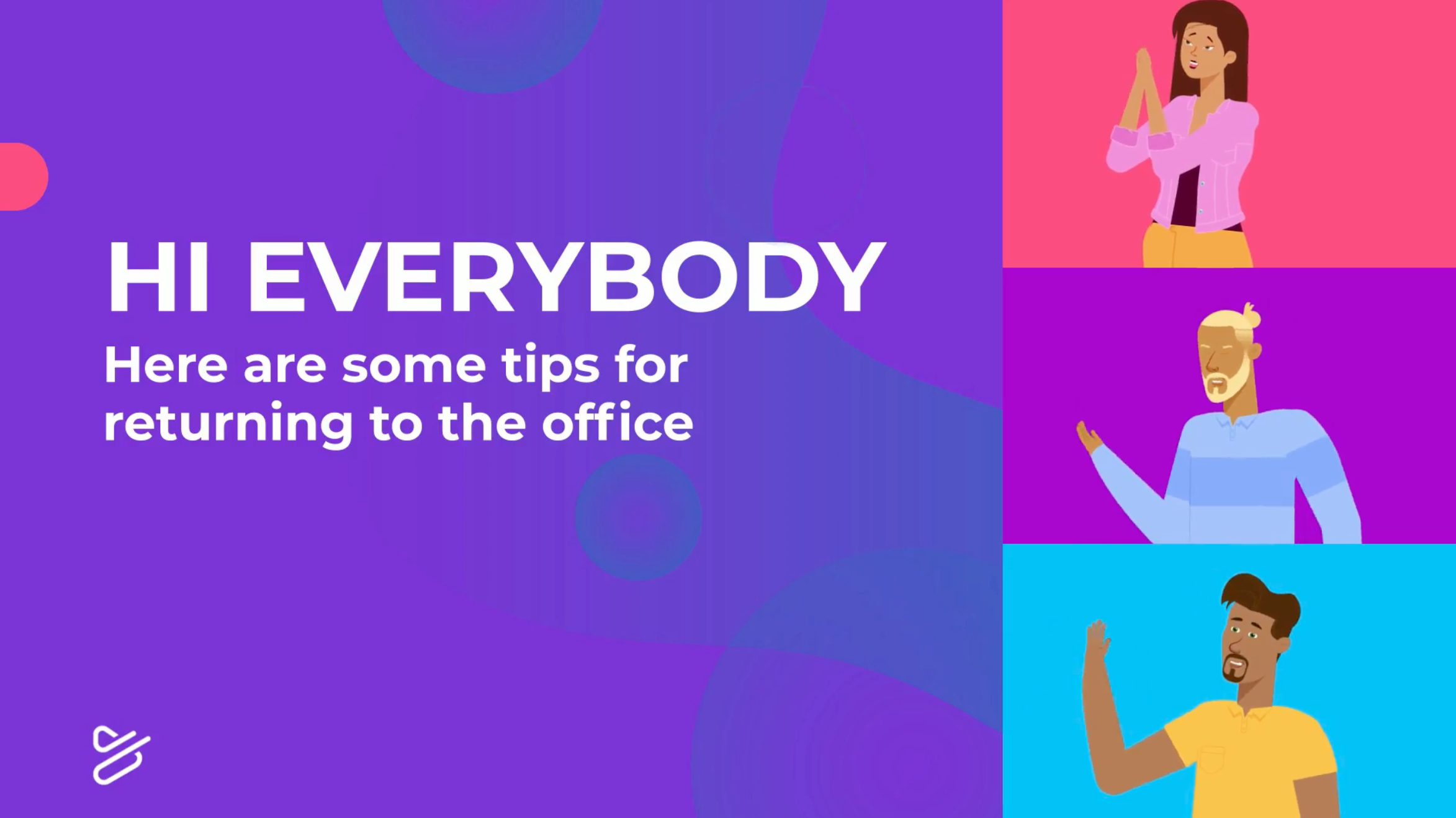 Most of us spend Covid season confined in our homes with our laptops, lots of snacks, our favorite TV shows, and little to almost no social contact.
Returning back to social life and work can feel like a full-blown post-pandemic culture shock. So sending out a short, lively video about your values can serve as a gentle reminder of your company's culture and help reignite some forgotten office manners. 
Personal Hygiene 
As much as we all love summertime, it brings baring bountiful gifts. And I'm not just talking about sunshine and happiness. Whether the issue is too much perfume or too little deodorant, create a short video highlighting your personal hygiene rules for work.
Check out this awesome video that our HR team created for Powtoon a little while ago.
Covid Guidelines Reminders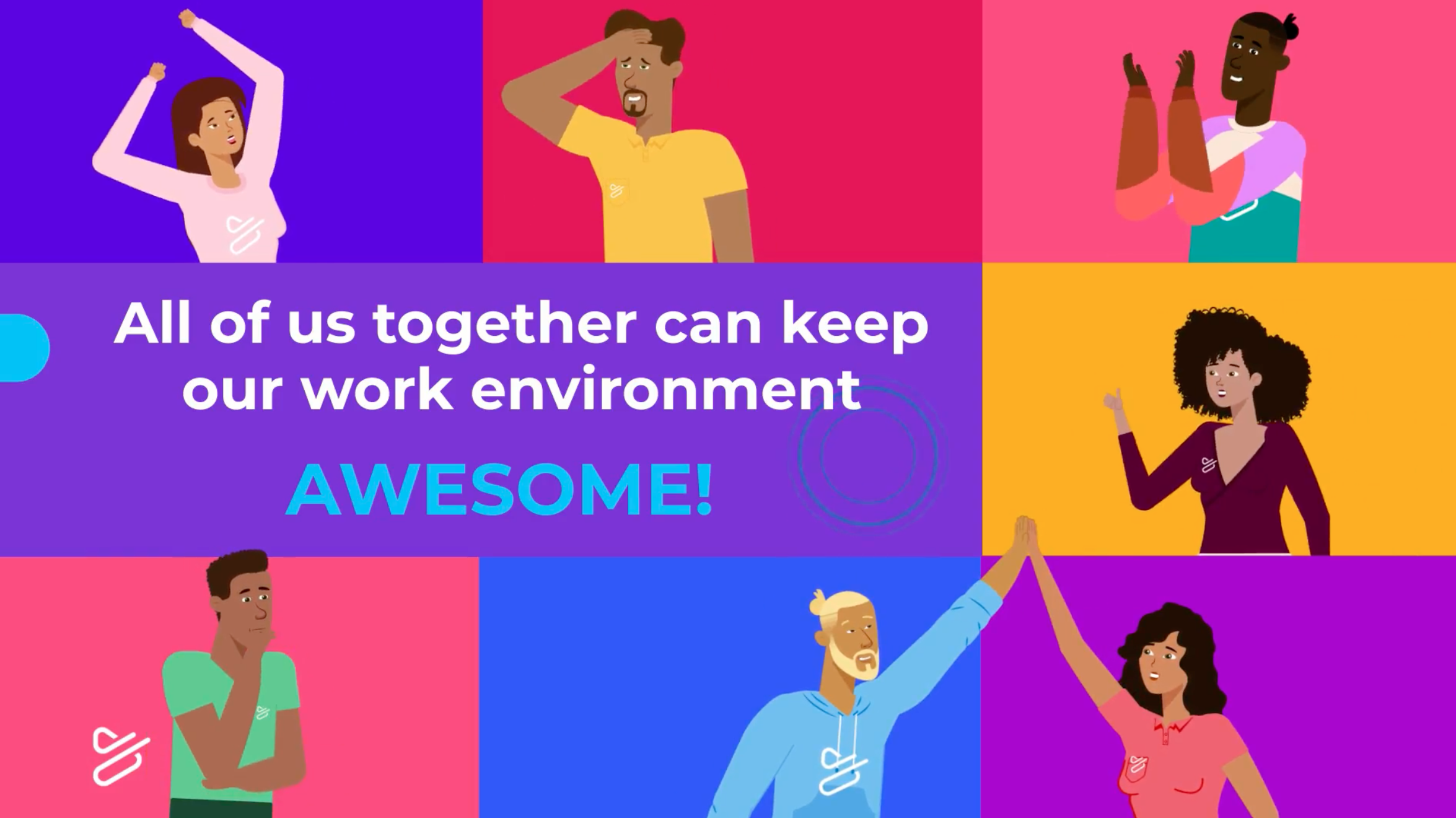 Reminding employees to keep your covid guidelines can be pretty exhausting and truthfully frustrating at times, especially if you feel like you are repeating yourself over and over. So let the video do the talking! This is the perfect time to create a short informative COVID-19 safety guide and share it with your co-workers. 
Sanitary Restroom and Kitchen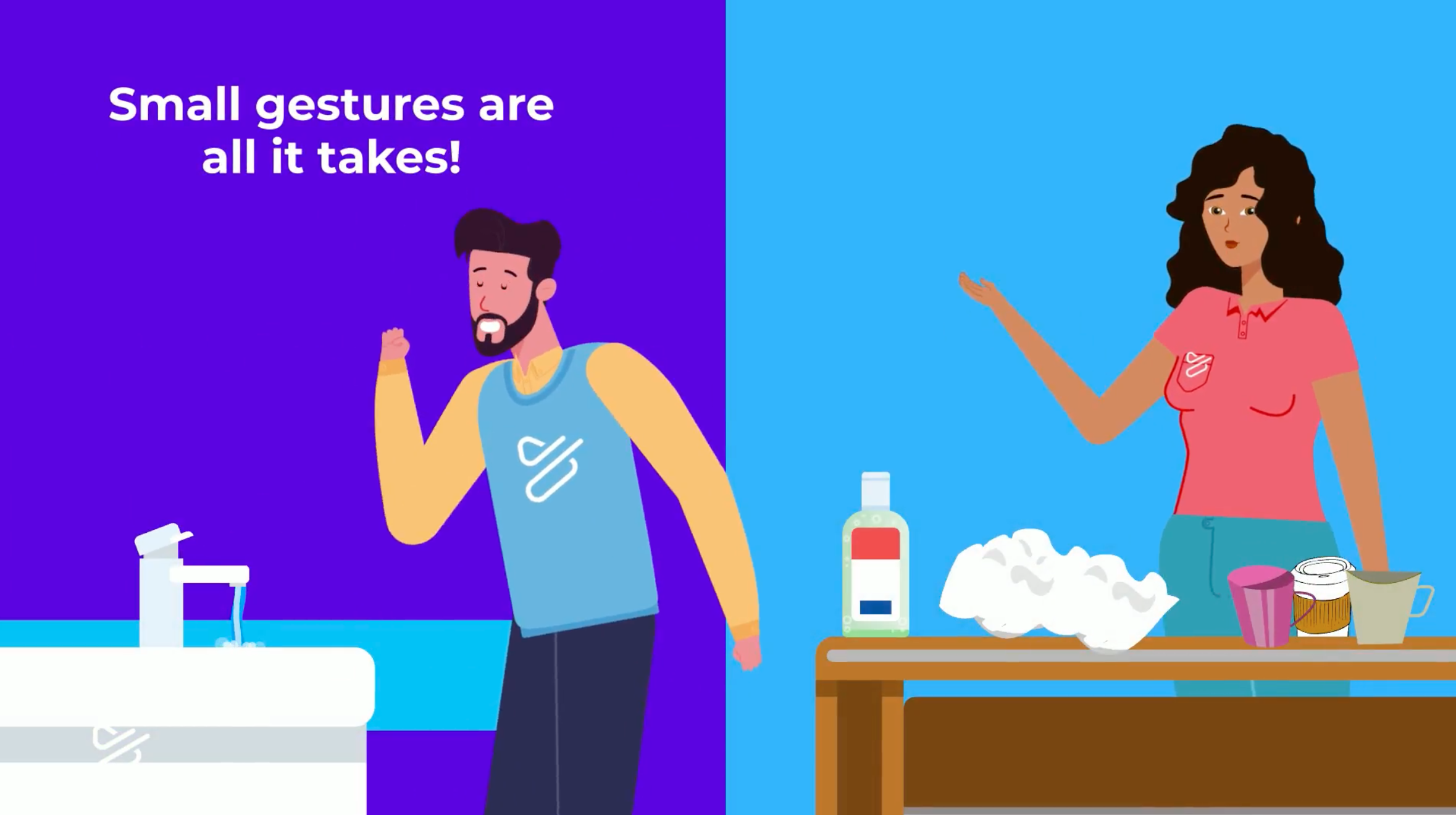 Research says restrooms mean a lot to your employees, so keeping things clean is pretty important. And that includes general sanitary rules. I won't lie; printed-out rules in the bathroom stalls are helpful, but nobody wants their bathroom or kitchen drowning in sticky notes. Here is another excellent time you can gracefully address some rules by simply sharing a short video.
Reminders About Work Conduct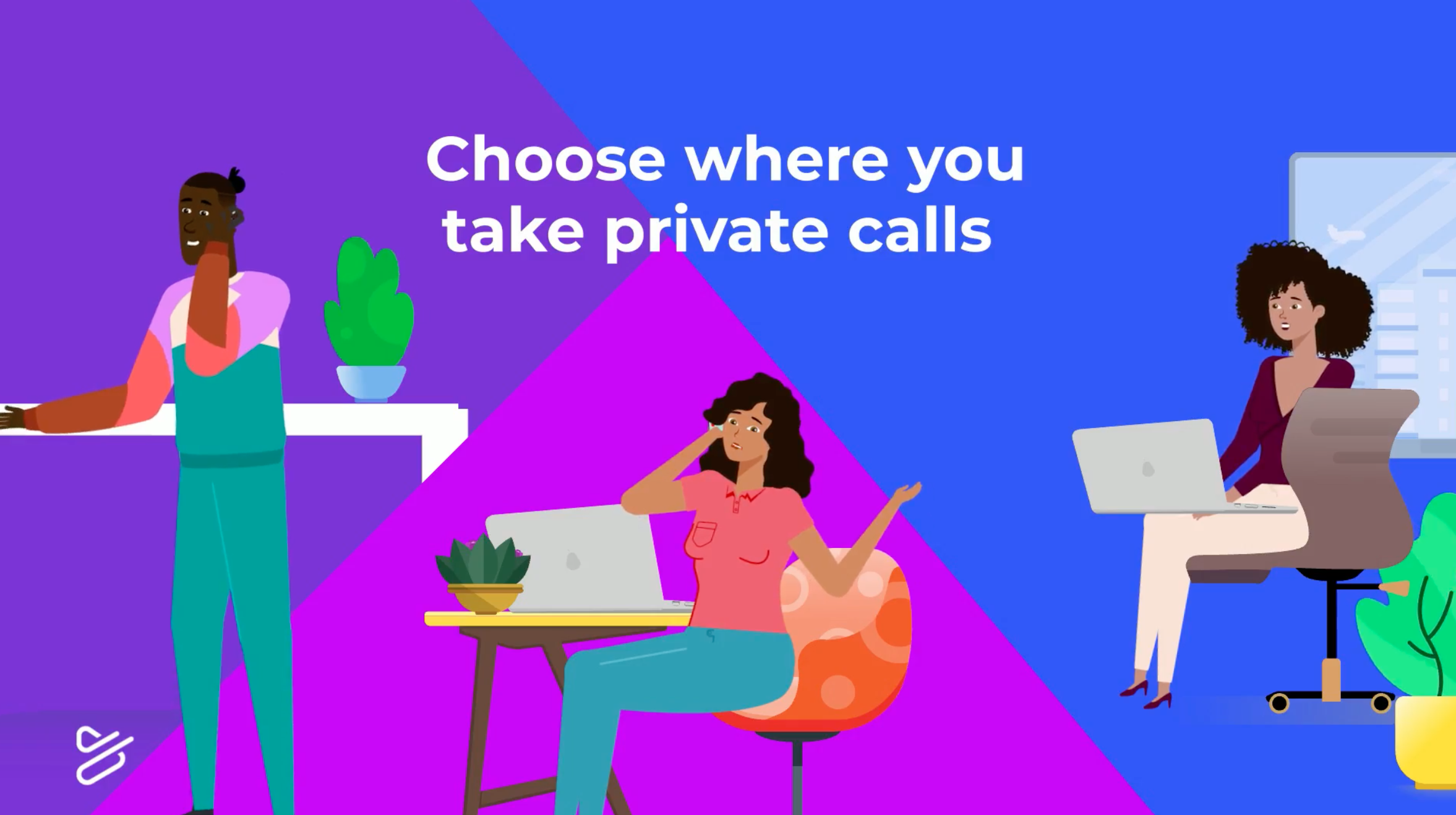 Whether you need to address proper workplace attire, punctuality, use of technology, or sexual harassment, video will be your greatest friend. It's the best way to address those topics that could quickly escalate. Check out this awesome customizable template that will help you create highly engaging content in minutes. 
Something to Keep in Mind
Although video can't replace all of your face-to-face conversations, it is a powerful communication tool that can help prevent workplace misconduct.
A short, engaging video is a fun and encouraging way to increase awareness while maintaining everyone's health and safety.
The best part is, we've already got hundreds of video templates simply waiting for you to edit. You can even personalize your video by adding your company's logo and brand colors. 
So make sure to check them out and start creating for FREE today.
The following two tabs change content below.
Hannah Elishevitz
Hannah is a marketing intern at Powtoon. To her, nothing is more exciting than trying out new things. She has a passion for cooking, painting, great books, and sports. Making new friends and claiming new skills is her specialty. She is a big believer that everything happens for a reason and hopes to make people smile wherever she goes.
Latest posts by Hannah Elishevitz (see all)