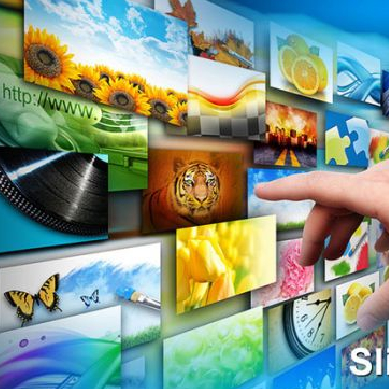 Interactive Presentation Ideas
Read Time:
3
minutes
The Key To Interactive Presentations
The days of boring presentations are quickly coming to an end thanks to a better overall understanding of engaging script writing plus the development of what many call "Next Generation Presentation Software". Unlike with PowerPoint, a presentation software many deem outdated, presentation creation with a "next gen software" will not only leave you looking like an A+ presenter, but it will captivate and engage your audience in a way that doesn't seem to happen with PowerPoint.
So what are some good tips for creating killer interactive presentations? Let me tell you!
Engaging Scripts
If you want your presentation to be interactive, write a script that gets your audience involved at key points in the presentation. For example, open with a question. This may seem so simple and trivial but it will engage your audience, get them thinking, and hook them in right from the start of your presentation.
Having fun with your script is also very important. Whether you are presenting a lecture, at a conference, for investors, etc, it could never hurt to use a little humor. Humor doesn't make a presentation unprofessional, but it can enhance your message, and it will definitely resonate with your audience. The point is this, do anything you can to set yourself apart from the hundreds of boring presentations your viewers have probably already seen. By giving them a good laugh at strategic points in the presentation, you are sure to get them to remember you.
For an example, take a look at this AWESOME presentation combining many of the before mentioned suggestions: This is an A+ presentation in our book!
Out Of The Box Presentation Accompaniments
It should be fairly obvious that the most important aspect of your presentation is the content. If the content is interesting then it is hard to present a flop. However, despite the nature of the content, there are ways we can use presentation accompaniments (slide shows, video, music, etc) to get that extra "wow" factor so many of us desire when presenting.
Animation is a great way to achieve this, and though you might think animation is juvenile, it is no longer primarily being used as a means for entertaining children. Not only can you design beautiful and fun presentations using animation, but it is a phenomenal way to show off your creativity, which is bound to impress any audience. Take a look at one fantastic presentation example we found using Powtoon. This is a great video showing how much fun you can have with your presentations!
Sparkol's Videoscribe also provides an animation component to presentations that is both interesting and captivating. The Videoscribe animation platform is quite different from that of Powtoon, and brings it's own unique pizzaz and flare to presentation creation​ . The video may seem a bit busy at times but it is so innovative and different that you just can't take your eyes off of what you are watching. This reaction should be what every presenter strives to achieve.
Stunning Design
If you have a beautifully designed presentation people, by nature, won't be able to take their eyes off of it or you. Design plays a huge role in the effectiveness of a presentation, and should not be overlooked. Having a beautifully designed presentation could make a mediocre presentation fascinating, and a great presentation extraordinary. One such software that provides stunning template designs is Haiku Deck, who's philosophy is "Simple, Beautiful, and Fun Presentations", and we here at Powtoon are putting a heavy emphasis on slide and template design in terms of our new presentation software that is soon to be launched.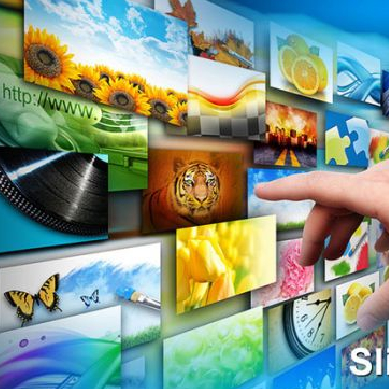 We hope our quick tips on interactive presentations were helpful, and as long as your remember to write a great script, present with fun, creative accompaniments, and use stunning designs, you will hit your mark every time!
Start on your next engaging, entertaining presentation now! Sign Up for Powtoon and be prepared to wow the crowd!
The following two tabs change content below.
Powtoon's Social Media/Online Marketing Manager extraordinaire who loves to provide the Powtoon Community with amazing, fun, engaging, and informative content!
Latest posts by Jordana Pepper (see all)