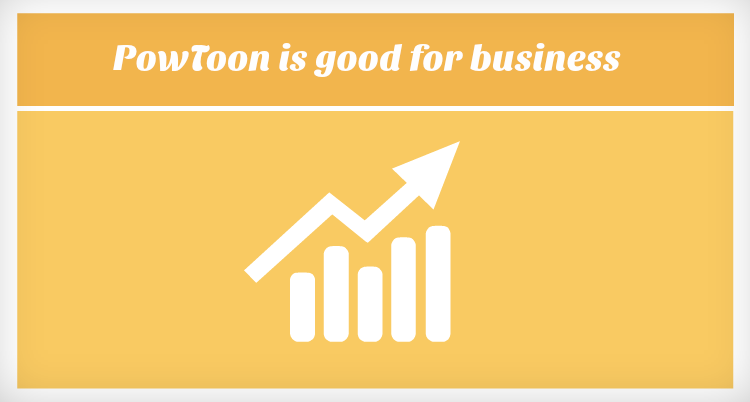 Using Powtoon's Low cost Animated Video Creator And Templates To Increase your Site's Google Ranking (SEO)
Read Time:
2
minutes
A Website's Google search ranking is vital to acquiring new leads and key to revenue generation. Google is always looking for new ways to accurately rank sites and has recently released an update to its ranking algorithm called Panda 2.5. Our inside contact at Google told us that sites containing video or animations indeed rank higher. The algorithm, he suggested, appreciates sites where videos are used organically to enhance the users experience and provide relevant information. So here is our advice for using video to increase your search engine optimization (SEO): Use simple short animated video clips to showcase relevant information about products and services.
Here are the top 4 ways to use Powtoon's video animation software to increase the SEO of your website.
1. Add a short animated online presentation about your product lineup to your home page. Adding a video or animation to your home page works very well to retain visitors on the site (What we call "reducing the bounce rate"). Make sure to illustrate what problem your products solve and how your visitor will be able to use them for their benefit. As and example you can Check out our home page video.
2. Create simple product "How To" tutorials. ​ Customers love video tutorials. In-fact, our data shows that clients overwhelmingly prefer a video tutorial to PDF manuals. Use simple short video animations to show your customers how to use various features of your products. We have some examples for you right here.
3. Showcase Customer Success Stories.​ Many companies neglect this vitally important marketing tool even though prospects want to see how their piers have successfully used your product. Showcase your high profile clients and describe how they used your service/product to enhance their bottom line. See our Blog post "Case Studies: How People use Powtoon to REALLY get their client's attention"
4. Do you sell services? Showcase the joy of using your service with Powtoon.
If you are a service provider you can really stand out of the crowd using Powtoon's simple animation software service. Most service providers don't provide videos on their site because they find the production costs too high (in addition to the cost of the filming crew they also need to provide a clean job-site location, use their employees as actors and find a willing client).
Powtoon offers an incredibly effective, low cost alternative by eliminating all these production costs. Browse our template gallery to get some  inspiration create low cost videos, presentations, and animation that showcase the benefits of your service.
Ready to add a video animation to your site? Start using Powtoon, risk free, today. You will have your first video ready in record speed!
The following two tabs change content below.
Powtoon's Social Media/Online Marketing Manager extraordinaire who loves to provide the Powtoon Community with amazing, fun, engaging, and informative content!
Latest posts by Jordana Pepper (see all)