How Businesses Use Animation for Marketing
Read Time:
2
minutes
Wow your clients and boost sales with animation
In our fast-paced society people are overwhelmed with emails, texts, social media, and of course so many ads — they are everywhere ​ — and businesses know this. Smart marketers know that potential clients want to be entertained, and wooed, not just presented boring facts. ​ Facebook has been a huge distraction for web surfers who cannot seem to unplug from the curiosity of each changing minute. How do you grab the attention of Facebook junkies?
• ​ Companies are focusing not only on strategy, but clever scripts
• ​ Viral animated videos with strong messages and colorful graphics create brand recognition
• ​ Animated videos are in high demand and extremely captivating
• YouTube videos have an enormous audience for animated ads
Examples of how businesses use animation for marketing
Here is a brilliant animated ad that helps the audience retain not only the company name, but leaves quite an impression on the company's skills and expertise.
Have you noticed that e-cards are all animated? The greeting card companies caught onto this concept long ago, understanding that the higher the entertainment value, the higher the sales and profit. Everyone loves receiving animated e-cards and consumers will turn to search engines to find something engaging and memorable for friends and family.
Companies have shifted their marketing strategies to reach customers online and this includes reaching out to thank loyal customers and addressing their needs
With one tweet about Yoplait's use of high fructose corn syrup, a Yoplait yogurt consumer captured the attention of other customers, and eventually the Yoplait management and development teams. Once this issue was resolved, Yoplait created this fabulous animated video to tell the story and thank their loyal fans.
Visual effects with great graphics and interesting animated characters will peak the interest of your audience. But what is the key to keeping them engaged? Russ from PowToons stresses the importance of creating images that match your narrative in order to create a powerful story.
Check out Powtoon to create awesome animated sales video!
About the Author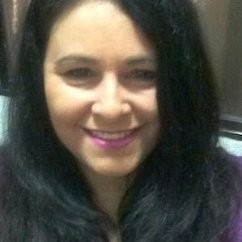 Janis Raisen is an experienced journalist with a diverse portfolio. Her published articles can be found in an array of publications and online platforms.
Connect with Janice on LinkedIn.
The following two tabs change content below.
Guest Author
Please check out the bottom of the post for details about this author.
Latest posts by Guest Author (see all)