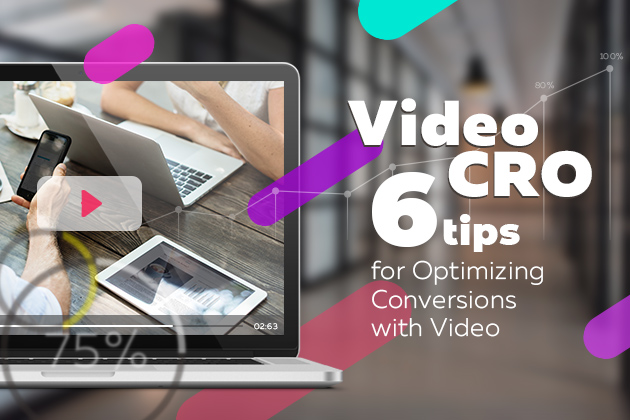 Video CRO: 6 Tips for Using Video to Boost Conversions [Guest Post]
Read Time:
8
minutes
Video marketing is huge right now, especially for CRO (Conversion Rate Optimization). It's been a thing for a while, but lately, it has really taken off — 81% of businesses are using video as a marketing tool, according to a recent study.
Of course, this is driven by user demand. The same study found that the average time spent watching video per day is 90 minutes, and where both video and text are available on the same page, 72% of people would rather use video to learn about a product or service, ultimately improving CRO.
People like videos.
However, producing effective video content is difficult. For one, video production costs tend to be higher than the costs of written content. Anecdotally, I've also found it much more difficult to produce a video that stands out and performs well than it is to produce functional written content.
When implemented effectively, video content can be a game-changer for your digital marketing strategy, leading to higher conversion rates and improved CRO. Video can be a powerful tool for attracting attention, engaging prospects, educating them about your product or service, and ultimately closing leads.
This post is all about how to do video right. Essentially, this will cover six ways you can use video content to help convert more website visitors into leads, users, or customers.
1. Spice Up Your Testimonials
Social proof, while sometimes misused or overused, is still largely effective. No one wants to eat at an empty and lonely restaurant, no one wants to read a book that no one else has read yet, and no one wants to try your product without pretty solid evidence that other people use it and like it.
In many cases, people throw in a few quotes from well-known people, or from customers, on their landing pages. They usually adopt a format like this (taken from Wordable's homepage):
These are great, especially because they are all well-known names in the content marketing space (and clearly customers as well).
However, a way you can spice up social proof further is to include a video testimonial. When done right, these can be incredibly powerful and persuasive.
That's what they did at CXL Institute. They got one of their best customers, Sanoma, to record a high-quality, well-produced video explaining the benefits they and their team got from training at CXL Institute:
This testimonial video is embedded directly on the landing page, though you can also create a specific testimonials page. The beauty of video is that you can republish your testimonials anywhere you believe they would be persuasive.
2. Show, Don't Tell
Seeing is believing, and that's especially true when it comes to shopping online. Despite the convenience, when you're selling products on the internet, there will always be a gap between experiencing the product in real life and seeing a facsimile of the product online. This is where video ads come in – they offer a powerful way to bridge that gap by giving the viewer an immersive experience that is as close to real life as possible.
By using attention-grabbing video ads, you can capture the viewer's attention and give them a taste of what it's like to experience your product. You can show off its features and benefits, demonstrate how it works, and give them a glimpse of the real-life context in which it might be used. By doing so, you can help the viewer form a deeper connection with your product and increase the likelihood of a sale.
In short, video ads are an essential tool for any online retailer looking to improve the shopping experience for their customers. They offer a way to showcase your products in a way that is engaging, informative, and memorable, all while capturing the viewer's attention and driving sales.
Most of the time, we try to resolve this gap using images. Especially when you have multiple, high-quality images, and when you use 360-degree spinning images, this can be very effective. Bonobos is a great example of a brand with good online imagery:
But what if you further reduced the gap between the real world and online shopping? Videos can help do that, especially when they feature a product in its natural environment or in use. BigCommerce has a whole list of great product videos. Here's one from Training Mask:
This strategy applies to software products as well. It might even be more important to showcase a software product, especially if the copywriting on the page isn't the clearest, or if your product is very new and innovative.
DigitalMarketer is a training company for online marketers, and they have a great explainer video (created using Powtoon):
When I work on CRO (Conversion Rate Optimization) projects for e-commerce clients, I always find that some percentage of the audience enjoys video demonstrations and some percentage doesn't.
Giving those that do prefer it, the option to view a video is a great way to boost your conversion rate in many cases. Sometimes it can be the final leg of persuasion needed to push someone over the edge and help them decide to purchase. It's worth an A/B test anyway.
3. Win Hearts and Minds
Product demos and testimonials are great ways to leverage sensible judgment — namely social proof in the case of testimonials. But for the most part, videos like this provide a way to help one rationalize a purchase. They're working on the prospect's mind, not their heart.
But video is also a wonderful avenue to influence the emotional decision triggers of customers. The use case you're most accustomed to with video is branding campaigns.
There are many great examples, from BlendTec to Old Spice, but one of my favorites is the classic Dollar Shave Club video that seemingly launched the brand to the successful place they now occupy:
One caveat I do have to point out is that, when marketers like myself make lists like this, it's easy to gloss over the fact that most people that try to make viral brand videos fail. This is called Survivorship Bias. Many marketers will see results like Dollar Shave Club and will spend time and effort creating something that is viewed by little more than their friends and family. So you do have to have some sort of plan to define your video's je ne sais quoi that will make it work.
But when videos work, they work. And you can, with time and consistency, see solid brand engagement, even if not at the stratospheric levels that Dollar Shave Club experienced.
When you align clever and lovable brand videos with a solid social media strategy, you can see surprising results. Some of my favorite brands, and really the only ones I follow on social media, are experts at crafting funny videos. Chubbies – absolute masters of branding – do this well:
4. Capture More Leads
I'm a data-driven growth marketing guy so all that brand stuff kind of goes over my head. But when it comes to email lead capture, conversion rate optimization, and getting visitors to fill out your lead forms, I'm all ears.
Video, as it turns out, is an incredibly novel way to capture email leads.
In inbound marketing, the usual path looks something like this:
Write blog content aligned with your product or service offering
Create "upgraded" content and lead magnets to entice visitors to sign up
Use a traditional online form or a popup landing page to capture their information in exchange for the content (usually an eBook or webinar)
Nowadays, some marketers are shaking things up with live chat or chatbots to collect leads, but it's really the same incentive structure.
But another interesting way of doing things, something I'm seeing more and more often, is to embed a video into your content and gate it after several seconds.
The visitor watches up to the point where they're interested in continuing, and then you put an email gate to watch the rest of it.
Brian Balfour does this in his video content. Here's an overlay that shows up about a minute into viewing a video on his site:
5. Optimize Your Onboarding and Nurturing
The point I want to drive home is that you can use video at almost every touch point of your marketing and customer experience. Video can help clarify as well as persuade, but there may be no more critical inflection point to do both of those things than in your user onboarding experience.
This is the point at which someone has decided to give your product a whirl, but they're still likely somewhat unsure of the value. They're confused as to how to use it, while they're simultaneously excited to get going.
Now, there's a lot that goes into architecting your onboarding flow, and you shouldn't just go in and throw videos everywhere. But smart placement can bring ROI, as customer.io found. When they tried out a video in their onboarding emails, those emails with video got a 4.1% CTR, compared to an average of 2.2% CTR for the other onboarding emails without video.
In this example, the video was used to clarify. It provides a simple and clear product walkthrough.
But as we discussed before, video can be used to win hearts as well as minds. A great example comes from Segment, who embedded a GIF of their team celebrating your recent decision to use their product.
Here's what the actual GIF looks like:
A good way to say, "Good job making this decision,  you're in good hands, and we're happy to have you."
6. A/B Test Video Like Other Content
Rather than assuming that your audience will behave in a certain way, run an experiment to see what content actually resonates with your unique visitors. You're likely already running multivariate tests on high-value touchpoints across your site — tweaking copy, CTAs, images, and other on-site elements to get more conversions from your traffic.
But are you treating video with the same data-driven approach? There's no reason you shouldn't be viewing video in the same framework as you view written content or static imagery. I'm guilty of this at times — but viewing videos with a "set it and forget it" mentality can be dangerous for marketers.
This is especially important when you're displaying a video on the homepage of your site, a high-traffic landing page, or a demo sign-up flow.
Generate a hypothesis, set up a test, and start collecting data points to analyze.
Here's a quick test idea that can be valuable and easy to launch for many brands: Show users two versions of the same video — one full-length and one shortened.
Look at how Proof was able to increase engagement on their SaaS demo funnel with this exact test. Originally, they sent traffic to a whopping 22-minute long demo (Version A) that explained the value proposition of their product.
Rather than scrapping the old experience completely, they wanted to see how a shortened version of the same video (7 minutes versus 22 minutes) would affect engagement. And it did the job — generating a 73% increase in engagement:
Conclusion
Video is a multi-purpose tool that, when executed well, can lift conversion rates on landing pages, lead capture forms, and even during the onboarding and product activation stage of the customer journey.
I'm not a huge believer in making predictions, but I think it's safe to say video is here to stay, and it will likely become more and more important in the years to come. Those who do video well tend to craft more compelling and clear stories, which is obviously a huge part of conversion optimization, as well as increasing the lifetime value and retention of customers.
About the Author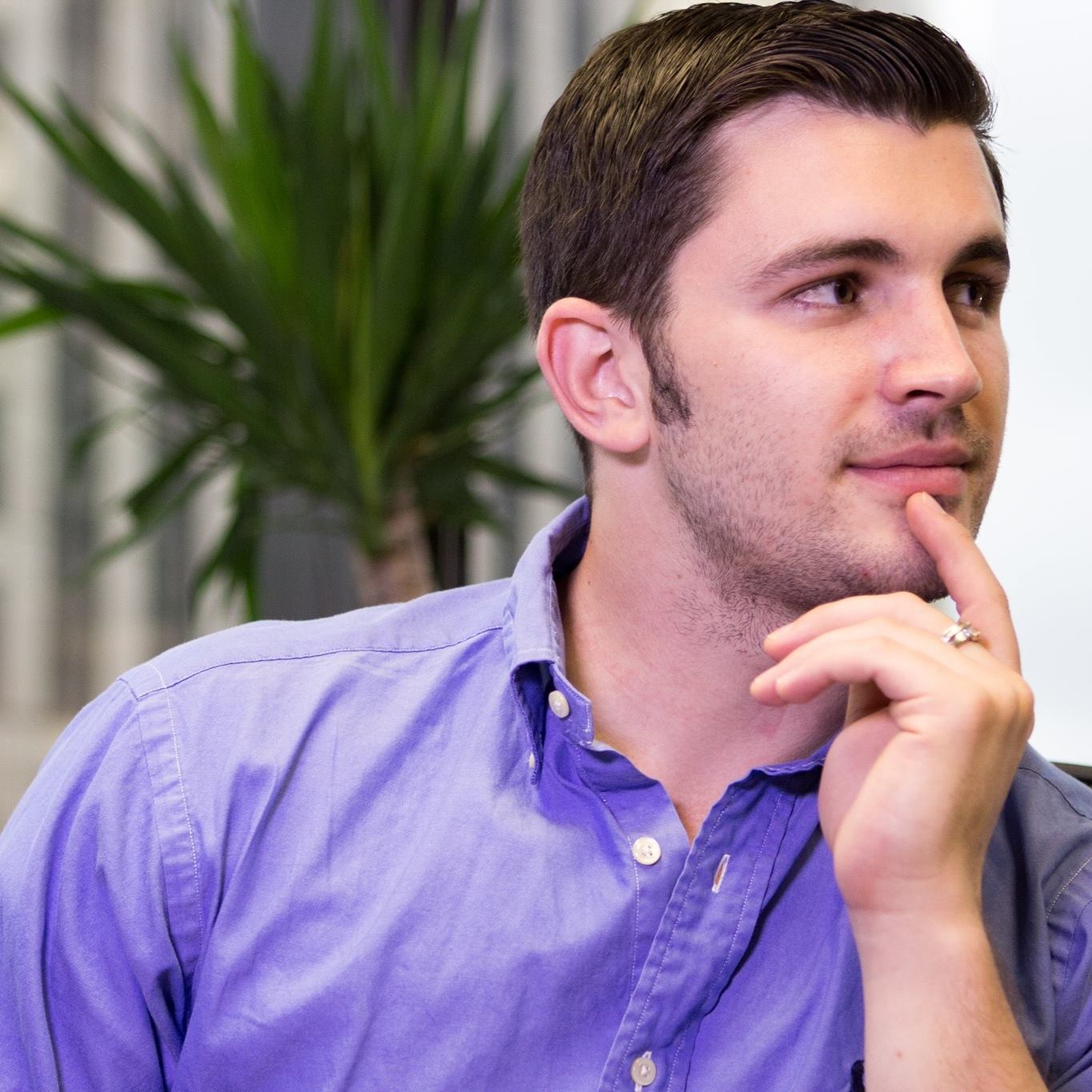 Alex Birkett works on growth and user acquisition at HubSpot. He's based in Austin, Texas, but lives nomadically for roughly half of the year.
When he's not working on growth and optimization, he writes at alexbirkett.com.
You can follow him on Twitter here.
The following two tabs change content below.
Guest Author
Please check out the bottom of the post for details about this author.
Latest posts by Guest Author (see all)