First-time Presenters – How To Impress Your Audience with presentation design
Read Time:
3
minutes
There are endless resources out there to learn how to improve your presentations, but what if you have never had to present before? ​ Presentations have become such an art that if you are about to embark on your first presentation masterpiece, you may not know where to even start. Let's break down the essential things that you need to know.
Know your audience
Before writing one word or designing even one slide, you must first figure out your target market. This will take some research on your part, but it is the most important piece of information that you need to clearly identify.
Why should your audience watch your presentation?
Once you have figured out who you want to direct your message to, you then need to be clear on why — what drives your audience's motivation and why they would want to hear what you have to say.
Start out by making a list on the five main ​ reasons why your message is relevant to your viewers, then narrow it down from there. This step is extremely important in getting you focused and ready to present a clear message that will be seen as beneficial.
How to present your ideas?
Now that you have your message ready to deliver to your target audience, how do you put it all together? What is the best way to divide your thoughts and ideas? Even if your presentation is riveting, the key is to fit your ideas into your allotted time in order to reach the ​ outcome of your presentation. You may be making a 30-minute presentation but the balance of ideas should be divided into three sections as explained in this video. If your presentation is work-related, think about what final message you would like to leave your ​ audience with at the end, ​ such as "so remember that…" ​ or "think about the impact of…" Your conclusion in this case will be your call to action.
Presentation Design
If you have never had to design a presentation before, check out our article below, complete with videos on the best way to approach presentation design.
​ http://www.powtoon.com/blog/presentation-design-powerpoint-alternative/
Now that you are armed with so much information on how to approach your first presentation, we want to make your life even easier by introducing you to our free animated presentation software — Powtoon! It is so easy for you to start playing with different characters, colors, styles and designs to create your first presentation design.
When you have a library of characters, props and markers at your disposal, it takes the pressure off designing slides when you can just select all the items you need from one place.
We hope our tips have helped break down the essential steps you need in order to create your first presentation with ease! Click here to get started with Powtoon!
About the Author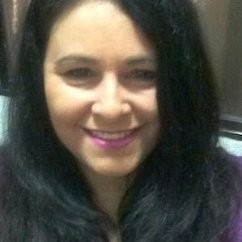 Janis Raisen is an experienced journalist with a diverse portfolio. Her published articles can be found in an array of publications and online platforms.
Connect with Janice on LinkedIn.
The following two tabs change content below.
Guest Author
Please check out the bottom of the post for details about this author.
Latest posts by Guest Author (see all)