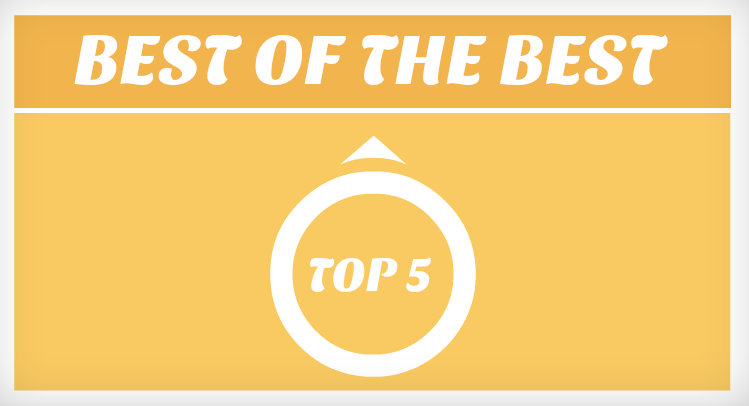 5 Best Animated Explainer Examples
Read Time:
4
minutes
Presenting some amazing explainer video examples -​ 5 Best Animated Explainer Examples
Animated Explainer example 1: Google Voice
What is an explainer video anyway? An explainer video is a short video that can be used to explain, well any concept that you wish, from a product demo, to an education lecture, or a quick explanation of your company's brand. But when you integrate animation into your explainer video, the end result is an award-winning quality video. Well, don't just take our word for it; let's start, shall we?
Google is everywhere. Google became part of our vocabulary when we turned their company name into a verb. How many times a day do you "Google information?" Well, even Google has realized the importance of animated explainer videos.
They have the formula down pat for creating the ideal animated explainer video. With a perfect balance between text, visuals, combined with a great voiceover and script, Google mastered this concept.
What can we learn from this animated explainer video?
• Short and clear message
• Minimal use of text
• Animated tone
• Strong storytelling capability
• Excellent animation to support the main message
• Relatable message to technology overload
Animated Explainer example 2: Virgin America
Demos and safety instructions can be extremely boring if they are not created with flare. How many people actually watch or listen to safety instructions on an airline? The passengers at Virgin America surely do. The airline must have realized that if they wanted people to stop reading the in-flight magazine during the safety demo that they had to completely captivate them with an innovative approach.
This humorous animated explainer video on in-flight safety instructions is very cute and entertaining. It is very creative and effective at providing the necessary information in a manner that will remain in the passengers' mind long after the flight.
What can we learn from this animated explainer video?
• Humor is used effectively
• Message is clear and concise
• Great choice of animated characters
• ​ Voice over is animated and entertaining
• Script is well written
• Best airline safety demo
Animated Explainer example 3:​ Christopher Danielson
Explainer videos also work well in the education market. They are excellent tools for breaking down ideas and concepts, while keeping students entertained and engaged. In this TED education animated explainer video, the lecturer brilliantly proves this point.

As Christopher Danielson (http://christopherdanielson.wordpress.com/) begins with a mathematical dilemma he carried with him for many years, he takes the viewers on a short journey of discovery. He finally figures out what his teachers were trying to explain. His explainer video is a great example for the growing need for animated explainer videos in the classroom.
What can we learn this animated explainer video?
• ​ Clear and pleasant voice over
• Effective use of text
• Powerful visuals
• Strong Storytelling capability
• Creates intrigue
• Breaks down a concept into a simple digestible format
Animated Explainer example 4:​ Convertable
Animated explainer videos can work wonderfully in the B2B community. Below is a clever B2B animated explainer video that not only explains the business clearly and simply, the company brings to light real struggles that people may face with inbound email traffic on their company websites. ​ This can really make or break a business, or at least that is how convincing this video is for viewers. In this example, convertable.com uses Powtoon to explain how easy it can be to lose large clients if your website email is not streamlined.
What can we learn from this explainer video?
• Strong Storytelling capability
• Great animation and visuals
• Clear and simple script using text only
• Relatable
• Presents a solution to a problem that companies may not have otherwise considered
Animated Explainer example 5:​ CleverCommuter
Here is another great animated explainer video by a company called CleverCommuter. They created a community for UK residents to share commuter woes, frustrations, questions, and most importantly — solutions. This clever explainer video is short, clear, entertaining and leaves no doubt about what CleverCommuter does and sends a clear message that their website is a real relief for regular commuters Their video has all the perfect elements to arouse interest and perhaps inspire people to share the video– always a bonus!
CleverCommuter used Powtoon to present the issue with awesome animation, and provided a solution in just a few short clips. ​ Check out the great animation style they chose to represent their brand.
What can we learn from this animated explainer video?
• Short and clear message
• Minimal use of text
• Clear and pleasant voice over
• Strong storytelling capability
• Excellent animation to support the main message
• Creates curiosity
• Message is empathetic to the problem
Now that you are thoroughly entertained and inspired, don't forget to create your animated explainer video using Powtoon (www.powtoon.com). ​ Your options are endless!
By Janis Raisen
About the Author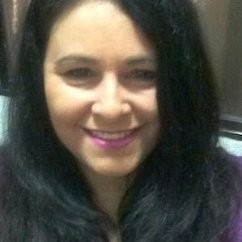 Janis Raisen is an experienced journalist with a diverse portfolio. Her published articles can be found in an array of publications and online platforms.
Connect with Janice on LinkedIn.
The following two tabs change content below.
Guest Author
Please check out the bottom of the post for details about this author.
Latest posts by Guest Author (see all)