How to Choose the Best Motion Graphics for Your Business
Read Time:
3
minutes
When you think of the word business, what comes to mind? Corporate, contracts, offices?
It can all seem very dull, colorless, and stuck within a confined box of rules and regulations. Businesses should break that mold, stand out, and engage an audience of prospective customers and clients!
How is it possible to achieve such a goal? Through motion graphics!
Motion graphics are extremely beneficial for businesses promoting a product or service, or for their internal departments communications. Motion graphics add value to your content. Essentially, they provide a visual story through sounds and movement, an innovative method to capture the attention and excite customers, clients, and employees. Motion graphics are a unique way of taking a complicated topic and breaking it down into clear and understandable sections, without the use of black and white lengthy documents.
Motion graphics allow a company to leave their mark and break out of the business mold into a world of endless creative possibilities to promote themselves as a product, a service, or an awesome place to work!
You might ask, "What goes into creating a motion graphic?".
The number one tip to remember about motion graphics is that you want to make sure that your designs are awesome, capturing the essence of your content and engaging with your audience!
How to choose the best motion graphics for your business
When choosing what motion graphics software to use for your business, it's important to look out for what features the platform contains. Here is a list of features that you should ensure the motion graphics software provides:
Feature 1: Video Styles
Every business has its own characteristics and personality, and you want to make sure that that is expressed in the style motion graphic you are creating. For businesses that involve lots of data and statistics, an infographic style would be very useful, whereas for a business trying to promote a product, an animated explainer is an intriguing and intuitive way to sell your business and product to prospective customers and clients.
Therefore, you want to make sure that the motion graphics software you use to create your business videos provides you with a multitude of video styles, catering to every need.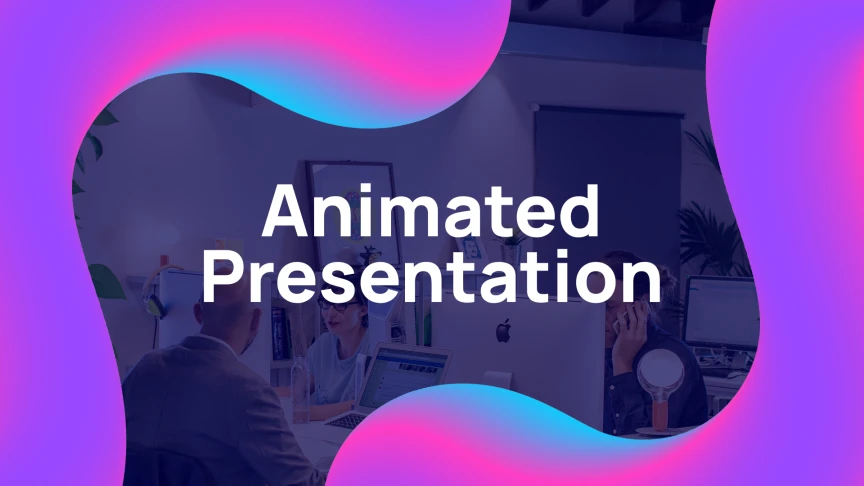 Feature 2: Template Designs
Templates lay the groundwork for your motion graphic video, and therefore you want to make sure that you have access to an array of templates or the ability to create one yourself. Templates set the basic structure and outline, and it is important to make sure that you can choose templates that best represent your business and your brand. Bonus points if the software you choose allows you to brand your template with your logo, brand colors, and other company assets.

Feature 3: Animation
One of the defining features of a motion graphic are the actual motions themselves – AKA the animation! You want to ensure that the motion graphic software you choose for your business has unlimited and unique animations for you to jazz up your video. You want to make sure you can highlight important points with motion graphics that pop, slide, shake and vanish in engaging and exciting ways, keeping the viewer on their toes.
Feature 4: Additional Visuals
You want to make sure that you can add your own personal stamp to your motion graphics video. Any additional visual that you can add, such as text on screen, thought bubbles, data structuring, and beyond, livens up your video and allows for more awesome animation and transitions, giving your motion graphic lots of variety. Software that allows you to create characters also helps incorporate a personal touch to your motion graphics and take your audience on a visual journey.
Want to know of a motion graphic platform that includes all this and more? It's called Powtoon!
And now that you know, it's time to go…
Start creating your own awesome motion graphics videos with Powtoon – it's quick, easy, and free! Sign up now to get started.
The following two tabs change content below.
Michal Sanders
Michal joined Powtoon as a Content Marketing Intern. She loves to bake, shop, and hang out with her friends. Michal is happiest when she is by the beach with friends having a BBQ. Michal loves to start every morning with a good cup of coffee and catch up on the latest feeds.
Latest posts by Michal Sanders (see all)