6 Essential Leadership Communication Skills
Read Time:
5
minutes
Great leaders are leaders who possess excellent communication skills. Leadership communication style can make or break employees' motivation and engagement in the workplace.
This is why many organizations are investing in leadership development more than ever before. With the emergence of COVID-19 and a drop in visual communication, leadership communication has become mission-critical for employers looking to improve employee experience and ensure business continuity and resilience.
In this blog, we will cover some of the most important communication skills every leader should have.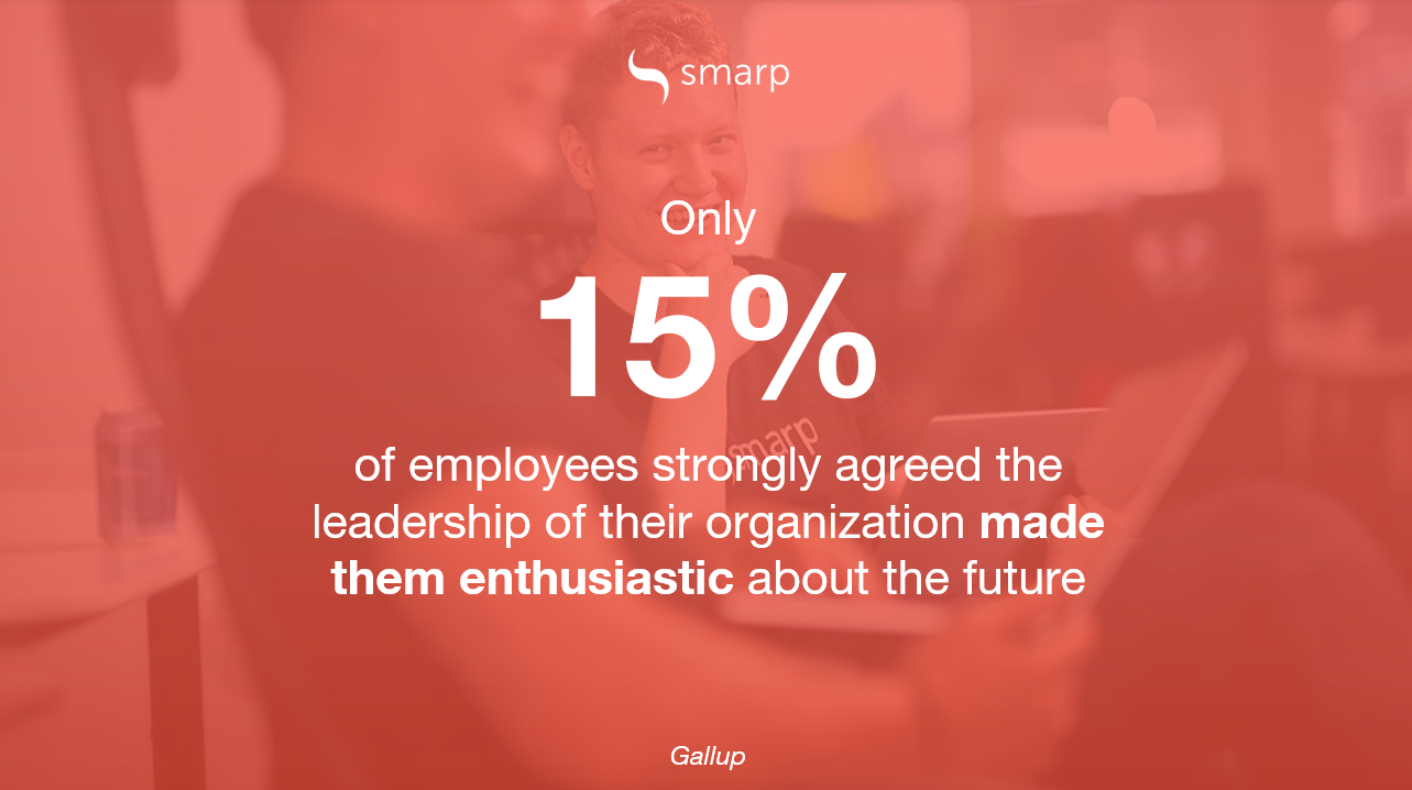 The Importance of Strong Leadership Communication Skills
According to a report from the Economist Intelligence Unit, poor communication can have a very negative impact on the business bottom line. More precisely, 44% of respondents in the research indicated that miscommunication has caused a delay or failure to complete projects, 18% said miscommunication has led to the loss of a sale, nearly a third (30%) of which were valued between US$100,000 and US$999,999.
According to the same research, communication breakdowns also cause stress (52%) and low morale (31%) among employees.
Another study found that inadequate communication in the workplace can cost large companies an average of $64.2 million per year, while smaller organizations are at risk of losing $420,000 annually. For leaders, proper communication in the workplace is what enables them to align their people around a shared vision, retain employees, build trust, increase employee engagement, and successfully navigate through crisis and organizational change.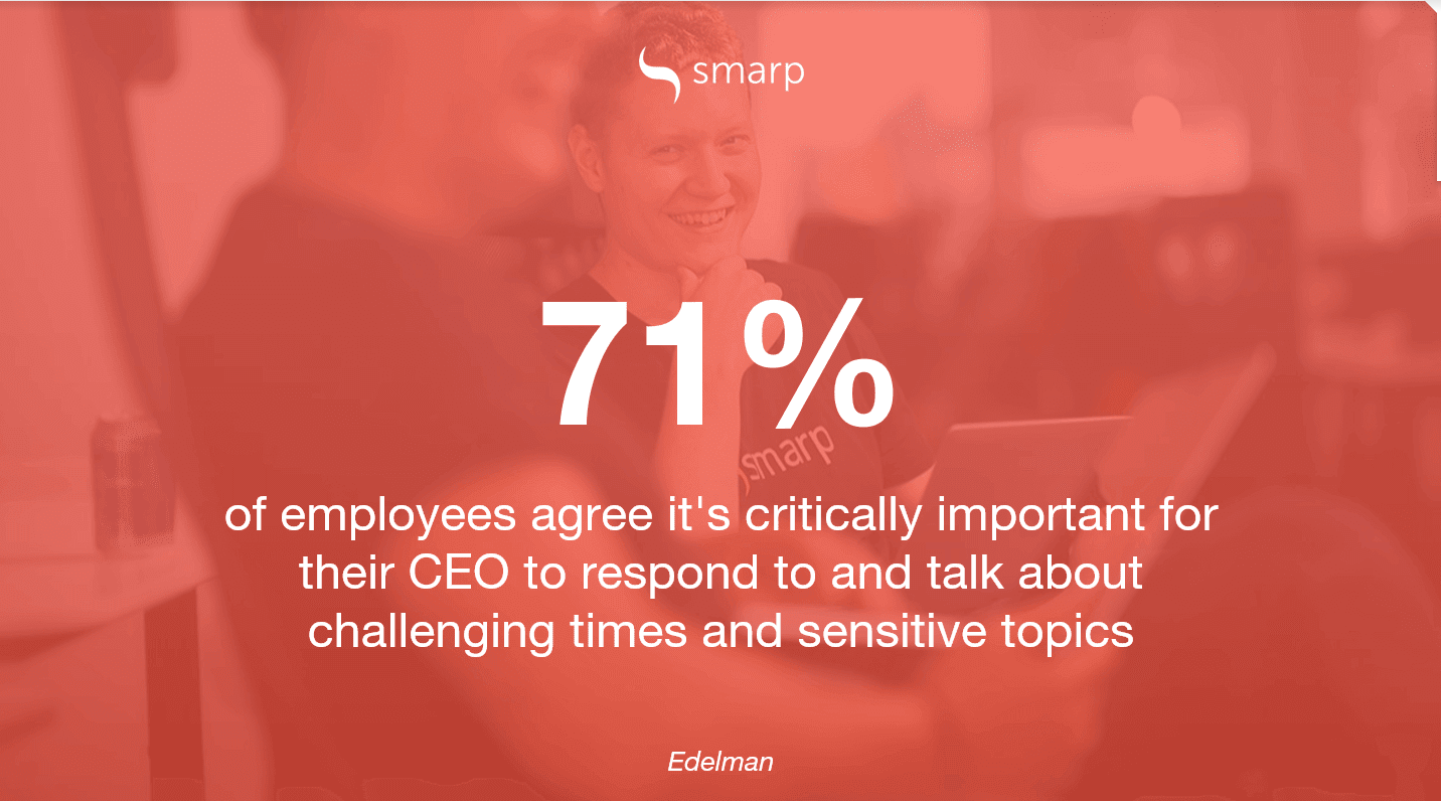 6 Must-Have Leadership Communication Skills
There are certain characteristics that make some leaders more successful than others. In essence, the most successful leaders are the ones who know how to inspire their people, bring the most out of them, and lead them through success.
Because proper communication is the most important prerequisite for successful leadership, let's take a look into the must-have leadership communication skills every leader should pursue.
Show empathy and encourage feedback to build trust
Leadership communication is essential for building trust in the workplace. Great leaders can put themselves in their employees' shoes and show empathy during difficult times. Being empathetic means that you are able to identify and understand others' emotions.
However, half of the population does not trust their business leaders as stated in Deloitte's Global Millennial Survey.
In order to build trust, it is important that leaders continuously encourage bottom-up employee feedback. Employees should always feel free to speak up and raise their questions and concerns. When this happens, employee experience improves significantly.
With the emergence of remote work and distributed workforce, it got harder for leaders to collect frequent feedback from their employees. This is why many organizations are now using modern employee apps like Smarp to send relevant and timely surveys to collect valuable feedback from every employee no matter their location and job function.
Listen actively
Active listening is one of the most important leadership communication skills. By listening to their people, leaders can show that they truly care about employees' opinions, ideas, fears, and concerns. Here, it's important to stay in the moment and avoid possible interruptions. Keep your focus on the employees, and carefully listen to what they have to say.
When employees raise their concerns, it is also important to act on them. Yet, many leaders fail to address their employees' feedback, causing employee motivation levels to drop significantly.
Compliment frequently
Employee recognition is one of the most powerful drivers for employee motivation, engagement, and performance in the workplace. Unfortunately, many leaders are still neglecting the importance of building a culture of appreciation in their organizations.
One of the most important leadership skills is the ability to spot and acknowledge one's effort, proactiveness, and devotion to work. In order to make the impact even bigger, consider giving public praise by sharing employees' success with the rest of the organization. This is a great way to encourage others to embed new behaviors necessary to achieve better business results.
Be transparent and communicate clearly
Being able to communicate transparently and clearly is an important leadership communication skill.
Yet, ensuring frequent, transparent, and clear communication in the workplace is still a challenge for many employers. Today, when we are limited to digital communication channels, these challenges are even more obvious.
Because 85% of employees indicate that they're most motivated when leadership offers regular updates on company news, frequent workplace communication is a must! Furthermore, 81% of employees say that they would rather choose a company that encourages open communication than a company that has good perks such as health plans, free food, and gym memberships.
It is inevitable that employee communication plays an important role in developing a healthier workplace culture and a happier workforce.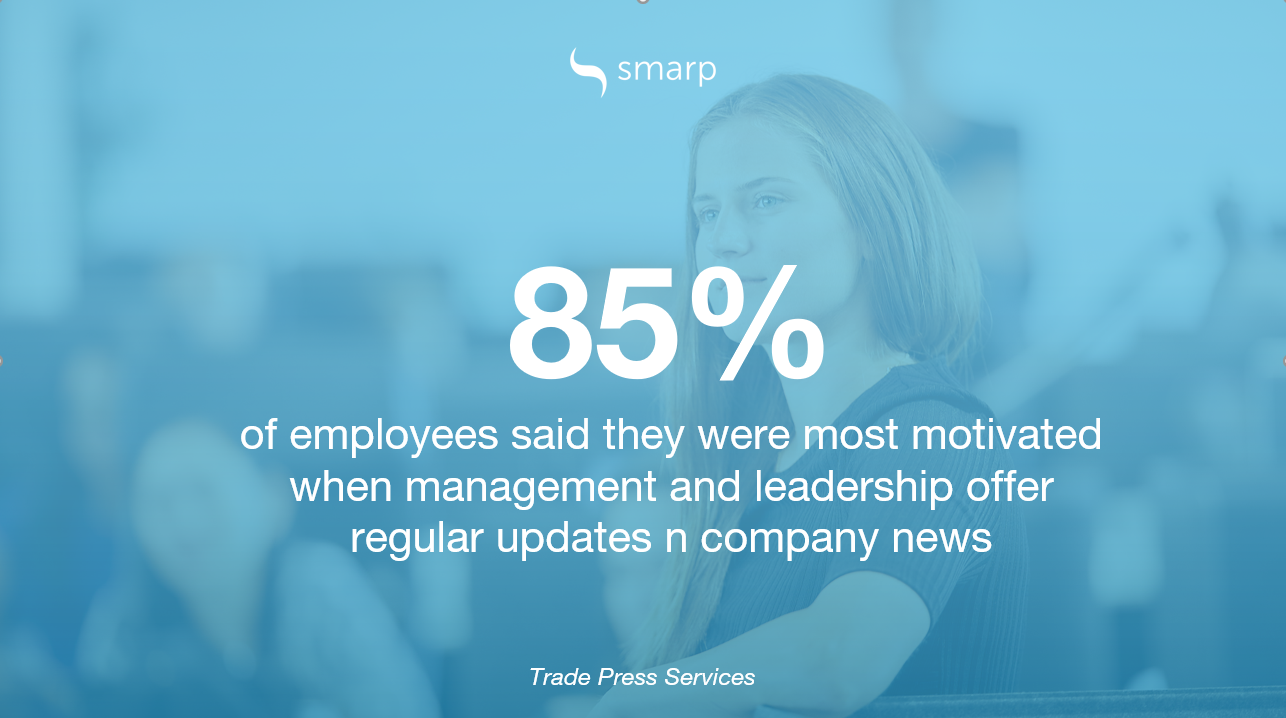 Clear communication is important because it gives guidance and aligns employees around the common goals and objectives. Leaders are the ones responsible for achieving that organizational alignment by opening the line to two-way workplace communication and by making sure that their language is clear and precise.
Lead by example and stay consistent
Leaders should act as role models. By setting an example, leaders can show their people that they're capable of doing what they expect them to do. This approach helps get the best out of your employees without explicitly reminding them to do something.
Simply ask yourself: "If I won't follow my own rules and messages then why should my employees follow them?"
This is especially important in these unprecedented times during which many organizations have been going through major changes. If you want your people to accept the change and eliminate their resistance to change, you have to become the person they will look up to.
Adapt to digital communication trends
Remote work has changed the way we communicate with our colleagues, and digital communication channels have become the only means of communication in the workplace for many organizations.
Leaders need to adapt to these new trends and leverage the power of the latest employee communication apps like Smarp and visual communication platforms in order to mitigate the negative consequences of remote and hybrid work. At the same time, the communication ecosystem in the workplace is becoming extremely complex. Employers are constantly adding new tools which often add frustrations among employees.
Advance employee communication apps are built to make communication more streamlined by connecting various workplace solutions into a single platform.
Get Your Employees' Attention with Visual Communication
Visual communication is an emerging trend that can significantly improve employee communication and employee experience in the workplace. Content containing visual media gets 94% more attention, so incorporating visual elements into workplace communications is a great way to catch employees' attention.
During these trying times, leaders have also started adopting these new communication trends to make communications more engaging, fun, and easier to consume.
If you are a leader looking to better connect with your employees, check out this "Message from CEO" template!  

The following two tabs change content below.
Latest posts by Anita Lankinen (see all)