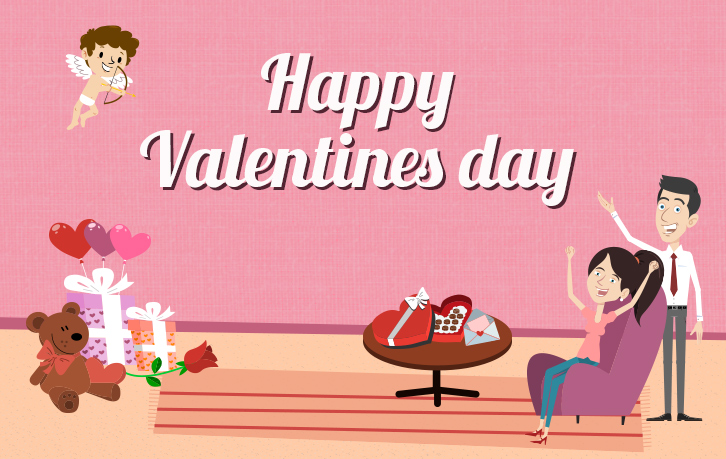 9 Valentines That Are So Cute They Will Break Your Face
Read Time:
3
minutes
No one can argue with red roses and boxed chocolates. It's a sweet Valentine's gesture… but it's so boring! We want to save your loved ones from this un-awesome and predictable fate! That's why we created Valentoons, the most AWESOME alternative to the standard Valentine card.
Don't get me wrong, I love good 'ole paper cards, who doesn't? Last year alone 180 million greeting cards were exchanged on Valentine's day, which is up 15% from just 2 years ago! But let's face it, your standard card is rife with issues… It's expensive, you need the time to go to the stationary store, and it's exhausting to read through hundreds of sappy cards until you find "the one". Plus in the end you'll save on postage!
This is exactly why sending love 'digitally' through e-cards, emails, and apps has become the norm. The process is easy, quick, and can be sent at the snap of a finger… Well, click of a mouse to be more specific. So we designed our own dazzling collection… with a twist.
Each Valentoon holds a colorful, animated quotation. Some quotations are so sweet they will literally melt your heart and soul, while others have a hint of sarcastic humor. The best part is that all the Valentoons can be personalized with the name of your heart's desire! Click on your favorite card and Create One Now!
The Non-Mushy Approach
Just For Fun
Sarcastic Love
For Someone "Awesome"
For Your Crush
Romantic Lovers
Straight To The Point
Best Friends
Through The Years
Once your Valentoon has been created, be sure to share it with your lover, friend, grandma… or post it for the whole world to see!
The following two tabs change content below.
Nirel Matsil
Howdy! I'm not actually a cowboy but I'm Super excited to be here, honing in my science background plus marketing experience to help show the world how anything you wish, dream or say, can be made more awesome with Powtoon!
Latest posts by Nirel Matsil (see all)