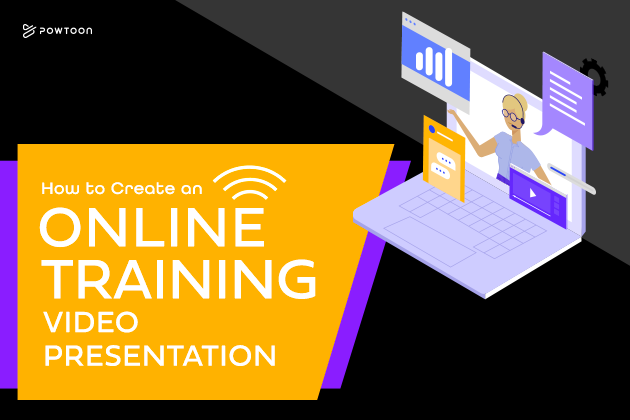 How to Create an Online Video Presentation
Read Time:
2
minutes
Do you need to make online training content but are intimidated by the prospect of producing videos? The good news is that with the right technology, it's easy. Here's how to create an online video presentation in three simple steps.
3 Steps to Creating an Online Training Video Presentation
1. Make a Plan
Before you create, you need to brainstorm. Will you make one stand-alone video? A series of videos? Will you present information directly to the viewer, with your video intended to complement, demonstrate, or reinforce your face-to-face presentation? What specific content do you want to cover and in what order will you present the information? What type of video will help you meet your goal? Do you need an animated explainer video, kinetic typography, slide deck, screen capture, or something else? Have a clear and comprehensive plan before you start making your video. It will make the creation process much easier and you'll be more satisfied with the final result.
2. Record or Create Your Videos
It's time for the fun to begin! Record, edit and create the videos you need for your presentation. Use a visual communication platform like Powtoon to make it easy. Video creation can feel daunting for the novice creator, but Powtoon has ready-made templates designed for a wide variety of industries to help you create the look and feel you want with minimal effort. Even if you don't know how to design an online video presentation – with Powtoon, you CAN! Powtoon is a wise choice because of the variety of types of videos you can create. You can capture screen recordings to make a tech tutorial, animations to reinforce text or music, and infographics to help viewers visualize hard-to-explain concepts. The options are endless! Choosing a versatile platform like Powtoon eliminates the steep learning curve necessary to master a wide range of online video editing tools.
3. Choose a Presentation Platform
How will your training video be presented to viewers? Will they be viewing it at their leisure? Do you expect viewers to take a post-training quiz on your company's interactive training platform? Will it be added to a class in an online learning platform? Are you sending it in a company email or sharing it on a social media site? Are you doing real-time training and need to screen-share your video during your live presentation? Your presentation method will dictate the platform you use and how you share your video. When you make a video with Powtoon you can share it via their native viewer, embed it in an email, send it to popular social media sites, or download the video file to use however you need. This may include uploading it to an online learning platform or housing it on your device for easy access when technology like wifi isn't available or reliable.
How to Create an Online Video Presentation with Powtoon
It's easy to make your own presentation videos with Powtoon! Create a free account, select a template, and customize it as much (or as little) as you want. With Powtoon, you can make a professional-looking video in minutes! The user-friendly platform makes it the perfect video–making solution for all skill levels. Make a presentation, screen recording, animated explainer, or training video with ease. Create your free account and get started!
The following two tabs change content below.
Hanna is Powtoon's Content Marketing Strategist. She joined Powtoon as a copywriter in 2019, after graduating from university with a specialized degree in marketing and business. She continues to inspire people to create incredible video content with blog posts, videos, guides, and more. Hanna's passions include reading, singing, and caring for animals (#proudvegan). Nothing makes her happier than waking up to her two black kitties who, contrary to popular belief, are good luck!
Latest posts by Hanna Abitbul (see all)