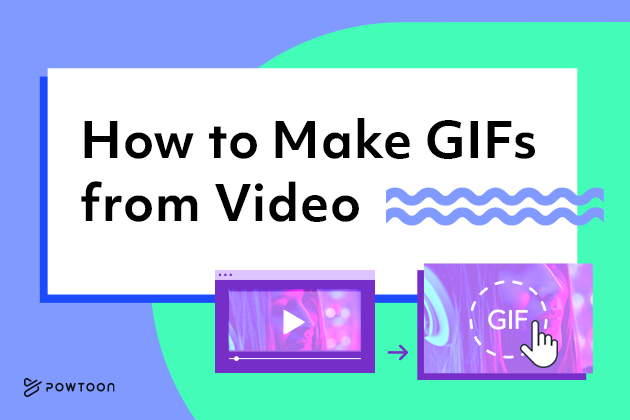 How to Make GIFs From Video
Read Time:
4
minutes
The best way to commit something to memory is when the message is short, sweet, and to the point. But that doesn't mean that messages can't be conveyed in a way that is fun, creative, and interactive. Enter: the world of the GIF! A GIF is a short, animated clip that can include images, text, and everything in between, providing a memorable and fun way to communicate with your network.
How Departments Are Using GIFs
GIFs might seem like something part of the world of WhatsApp, but alas! A GIF can be used to service any need, for any department, in any company. Whether it is for the HR team wanting to onboard a new member to the team, or the Marketing department looking to advertise the latest product. Something as boring as employee training can be transformed into something informative and entertaining, and the Sales department can have a blast interacting with customers.
Marketing
Don't just tell your product or service – show it! Marketing teams can use GIFs to make their promotional content pop and resonate with their audience through creative use of visuals and messaging. GIFs can also serve as the basis of a social media strategy, through which you can boost audience engagement, encourage brand loyalty, and increase ROI.

Human Resources
By using GIFs, HR teams have the ability to create a positive company culture by conveying information in a way that is fun and engaging for employees, old and new alike. From onboarding new hires, to event invites, company announcements, and beyond, a GIF can easily create a positive atmosphere among your workforce — whether remote, hybrid, or in-office.

L&D and Training
Company training can sometimes be tedious. With GIFs, training and development programs can be portrayed in a way that get employees excited to pay attention. For example, wouldn't you be siked if you received fresh, animated GIFs for training program invites, all the way through attendance certificates?! A GIF can also be a fun way to reinforce company compliance and workplace policies.

Sales
Customer interaction through the Sales department can be transformed with GIFs. Cold emails no longer have to be monotonous, promoting a sale can be done with popping animation, and client follow-ups can become way more personalized in just a few clicks.

Now Begs the Question: How Does One Make a GIF from a Video?
Powtoon provides a simple and easy platform to help you bring your GIF to life! The following is an easy step-by-step guide to creating your very own GIF.
STEP #1: Choose a GIF Template
The beauty of using a GIF is that you can customize it to relay any form of message you want. From congratulatory messages to product promotion, the range is endless. The only limit is your imagination! Go crazy with color, design and animation. Choosing the right template is the first stage, and an important step in creating your GIF.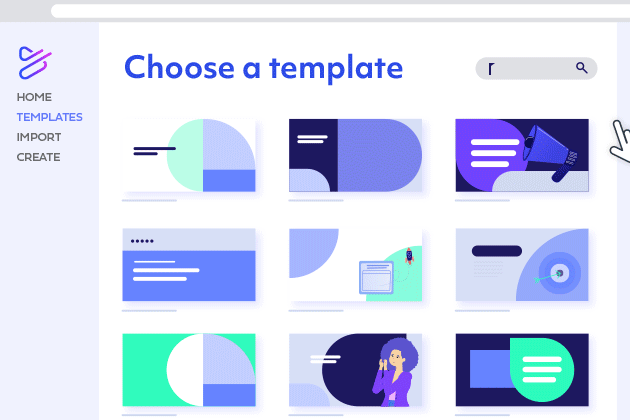 Advice: make sure you choose a template relevant to your product or service, and one that will resonate with your target audience. Choose wisely!
STEP #2: Upload a Video
Once you've chosen your template, you'll be navigated into the Powtoon Studio. On the navbar to the right-hand side of your workspace, scroll down to the video icon. From there, you can choose from millions of free stock videos — or upload your own footage to customize your GIF template.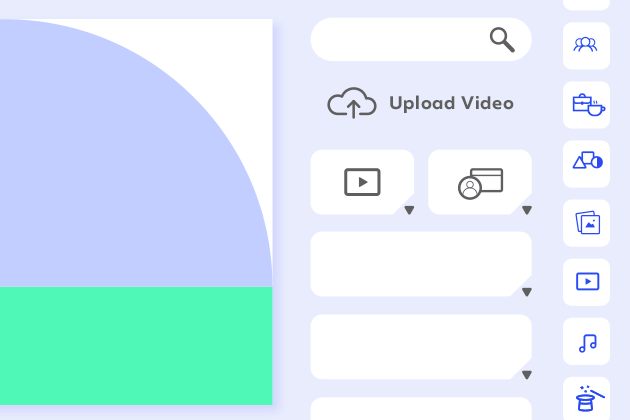 STEP #3: Create Your Animation
And now comes the fun part! Here is where your creativity is free to run wild. After personalizing your GIF with any additional text or visuals you'd like, easily add any form of animation or motion you'd like. You get to decide what stands out, and what parts you want to be subtly hinted to in the background.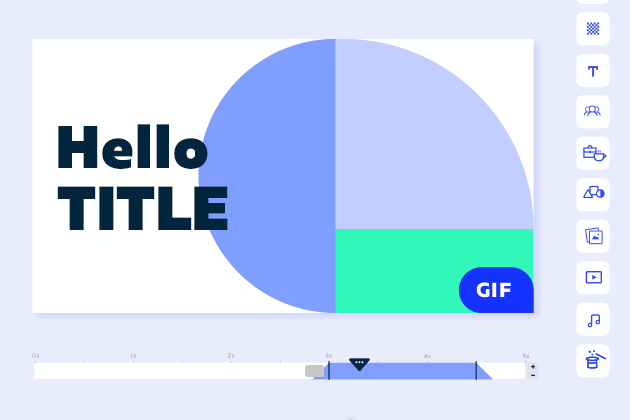 Advice: Be sure to check the timing of your GIF animation, make sure it flows.
STEP #4: Download and Share
After all the creative fun, now it's time to share your work.
With Powtoon, there is no limit to your sharing ability. Simply download your creation as an animated GIF, and share it to social media, email, PowerPoint, YouTube, or any other platform you can think of to spread your message to your audience.
Start Creating Your Own Animated GIFs with Powtoon
So, are you looking for a new, creative, and effective way to get your message across? What are you waiting for? Sign up for Powtoon and go get creating!

The following two tabs change content below.
Michal Sanders
Michal joined Powtoon as a Content Marketing Intern. She loves to bake, shop, and hang out with her friends. Michal is happiest when she is by the beach with friends having a BBQ. Michal loves to start every morning with a good cup of coffee and catch up on the latest feeds.
Latest posts by Michal Sanders (see all)